For many of us, there is one thing that reigns ultra-important during the holidays and that is FOOD! There is so much more than just the dinner spread to eat throughout the day. We adore apples implemented in recipes this time of year, and especially Autumn Glory apples! While there's a special place in our hearts for EVERY apple variety we grow, Autumn Glory truly is the perfect apple for the holidays! The natural caramel and cinnamon flavor notes of Autumn Glory give the perfect Christmas spice flavor to so many dishes. Below are what we feel are the must have recipes this season!
Scrumptious Snack (perfect for pre-Christmas activity)
These caramel apple pops are ideal for kiddos with a sweet tooth and in need of a distraction during winter break! Sprinkle with whatever toppings desired! Nuts, candy, granola, sprinkles, crumbled cookies.... the possibilities are endless!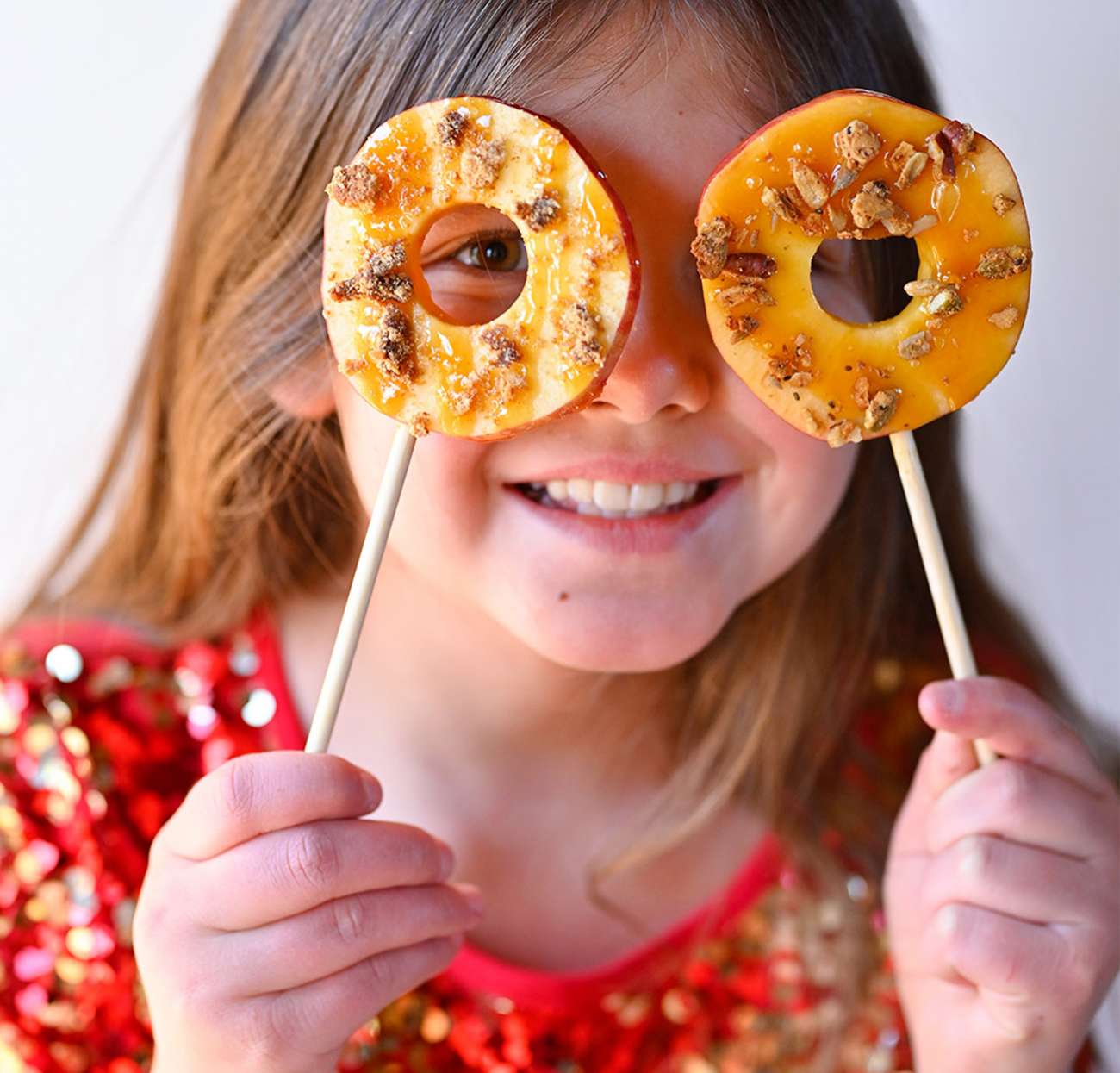 Start the day off right
On Christmas day, many of us forget to plan for breakfast. Leading to starvation complaints WAY before dinner is out of the oven. This apple breakfast casserole is simple, feeds a crowd, and won't be too heavy to start out the holly jolly day. It's topped with Autumn Glory and can be made vegan.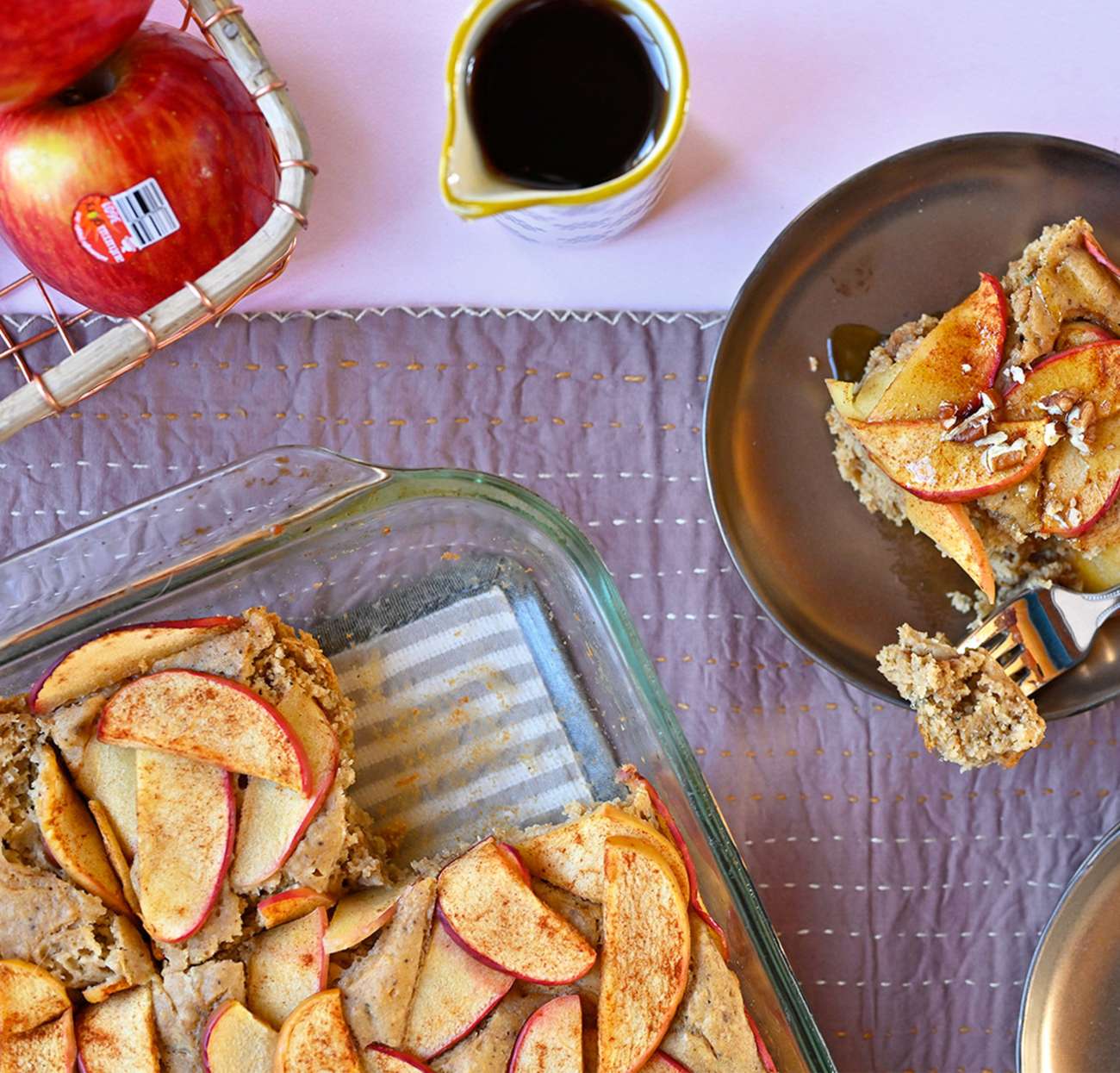 Show stopping Hors d'oeuvre
As the lone non-Autumn Glory recipe in this round up, this flat bread is sure to stand out! The vibrant green of Granny Smith apples brings holiday cheer and their tart flavor is a great compliment to the herby cheese, sweet and spicy mustard sauce, and chickpea crust.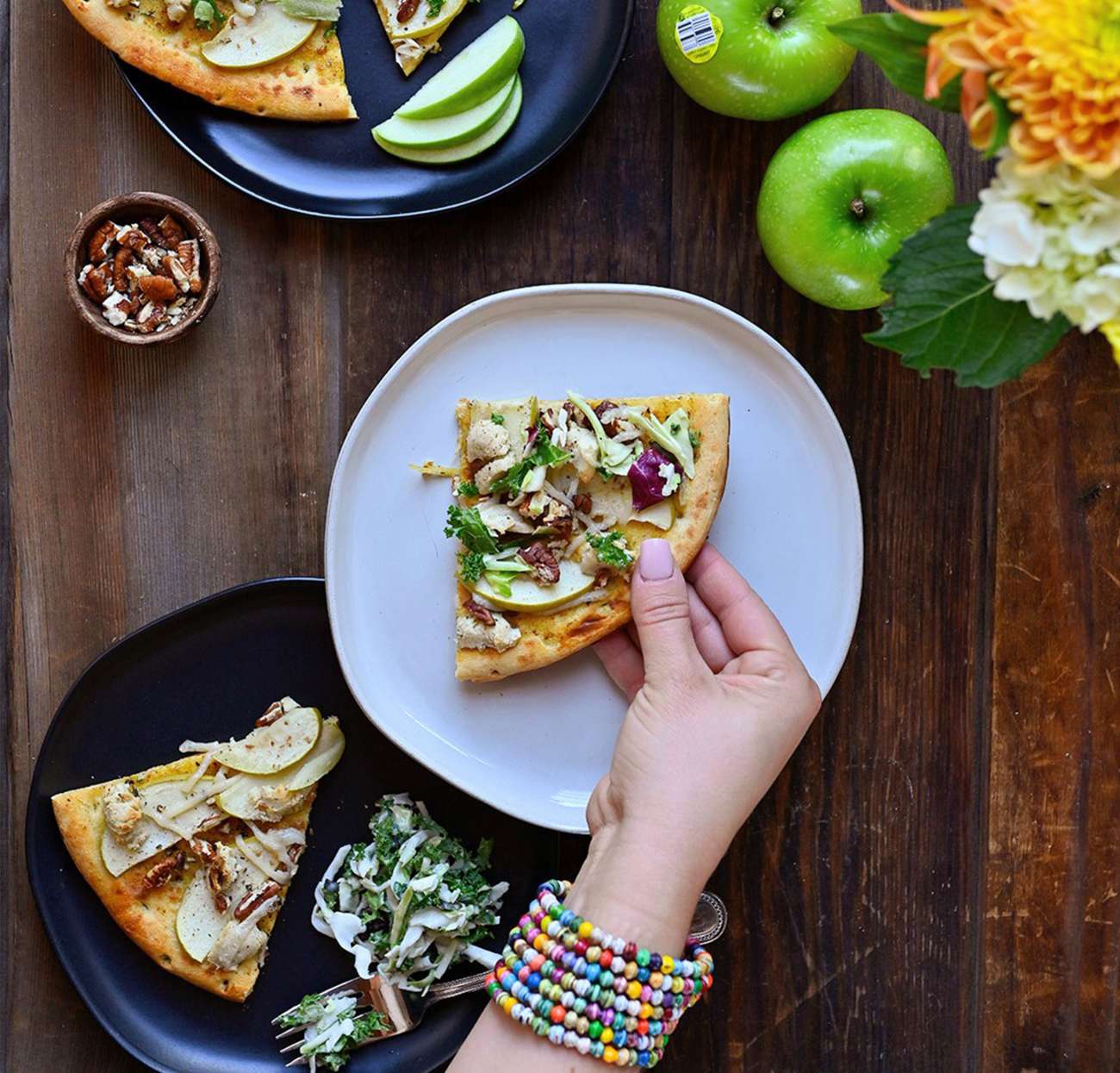 An ideal Side
There are so many ways to enjoy Autumn Glory as a salad topping. We have enjoyed countless delicious variations of Autumn Glory salads and this one is equally (if not more) yummy! This one is special because its also paired with a vinaigrette that's made using Autumn Glory apple juice in addition to the fresh slice topping.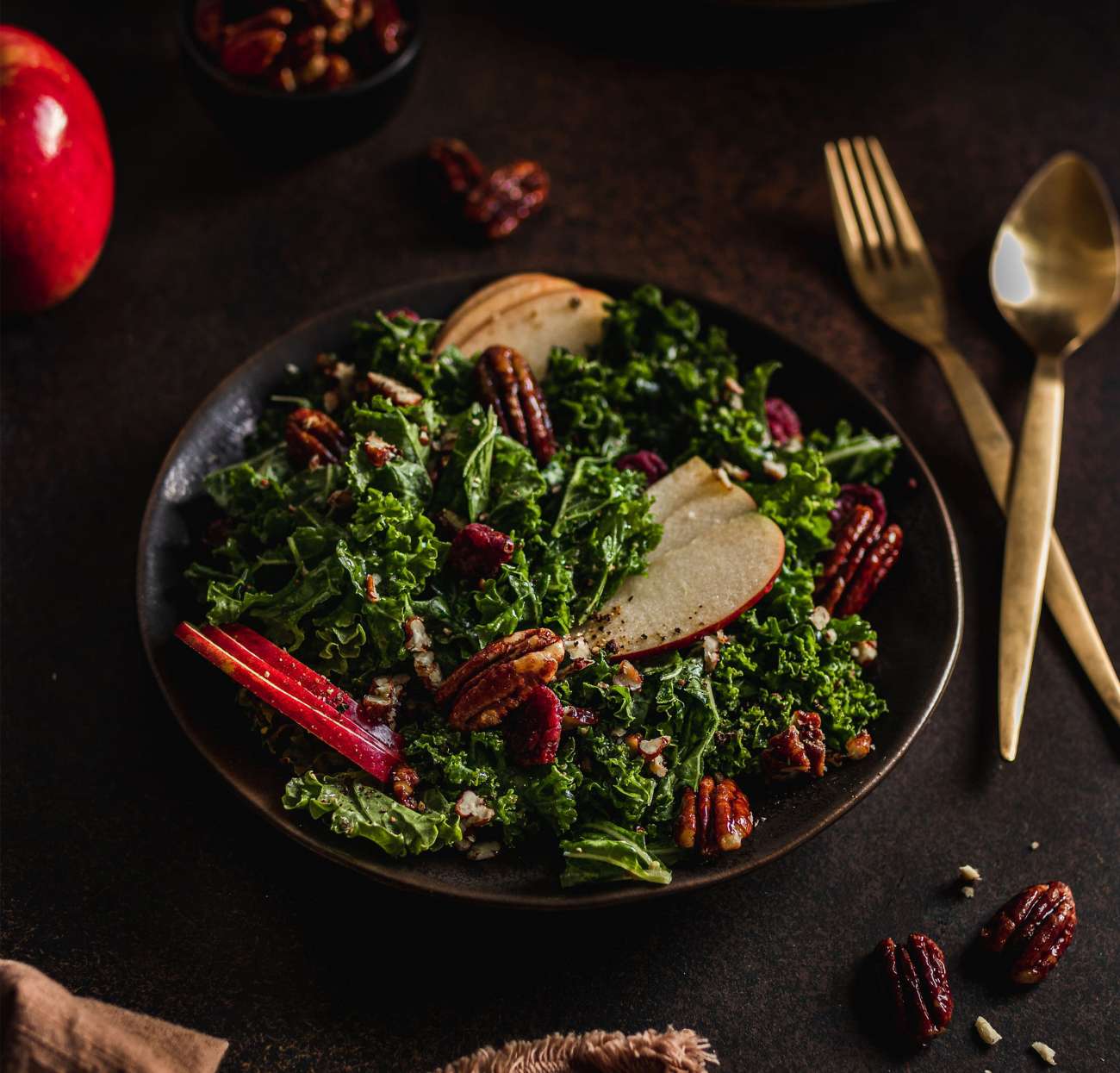 Devine Dessert
What better way to enjoy apple pie than with your own personal hand pie!? These tiny pockets of cozy flavor are perfect for snack sized treats or an easy to serve dessert! The cinnamon and caramel notes of Autumn Glory make it the ideal apple to be paired with the ginger, cinnamon, and pumpkin spices found in this recipe.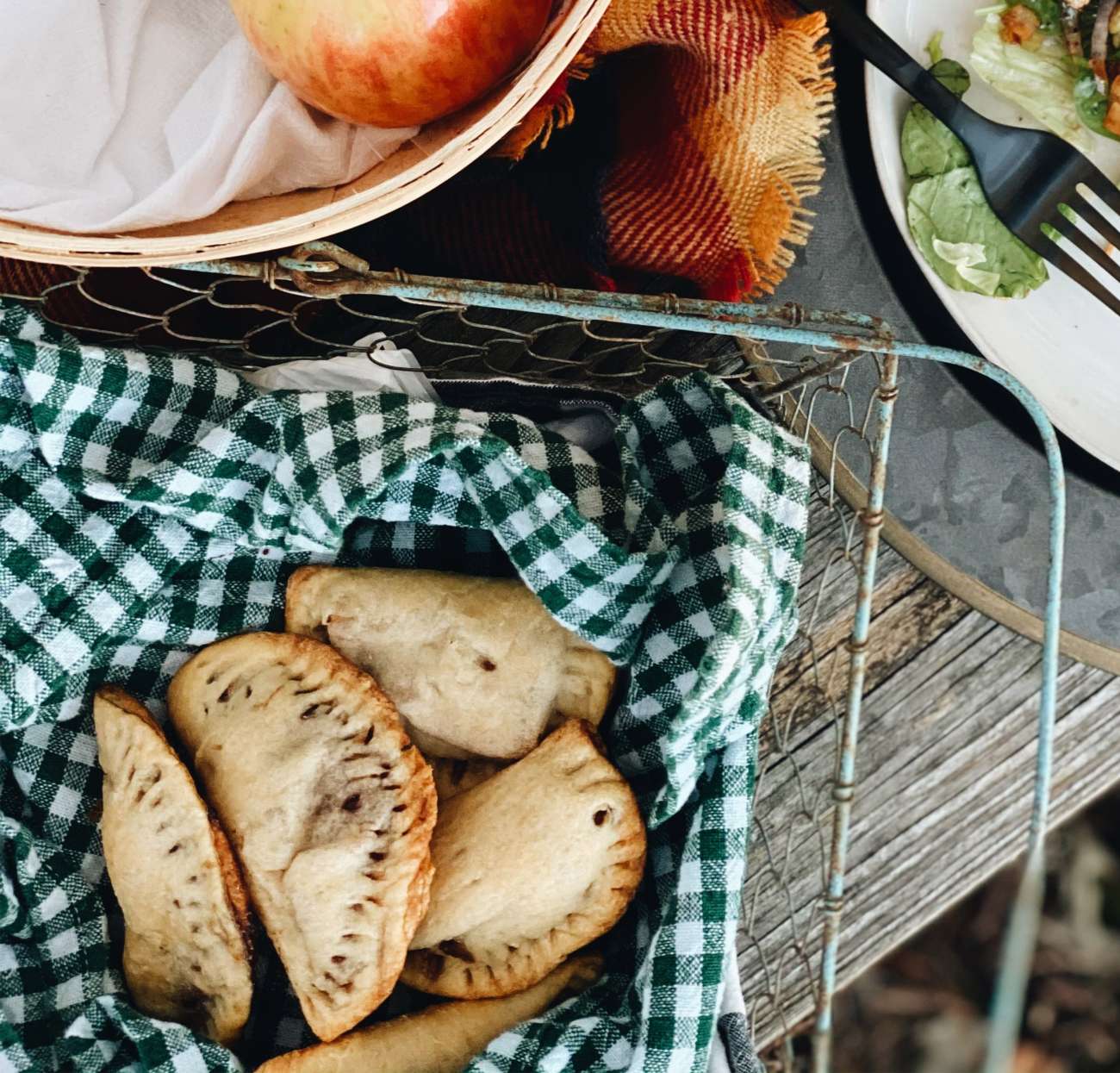 Cozy Cocktail
This time last year, we rounded up some of our all-time favorite drinks for the season both with and without alcohol. Check it out here! However, this recipe takes the cake this year! With the option to be a creamy spiced chai in the morning, and a spiked hot toddy in the evening, you can't go wrong with this one!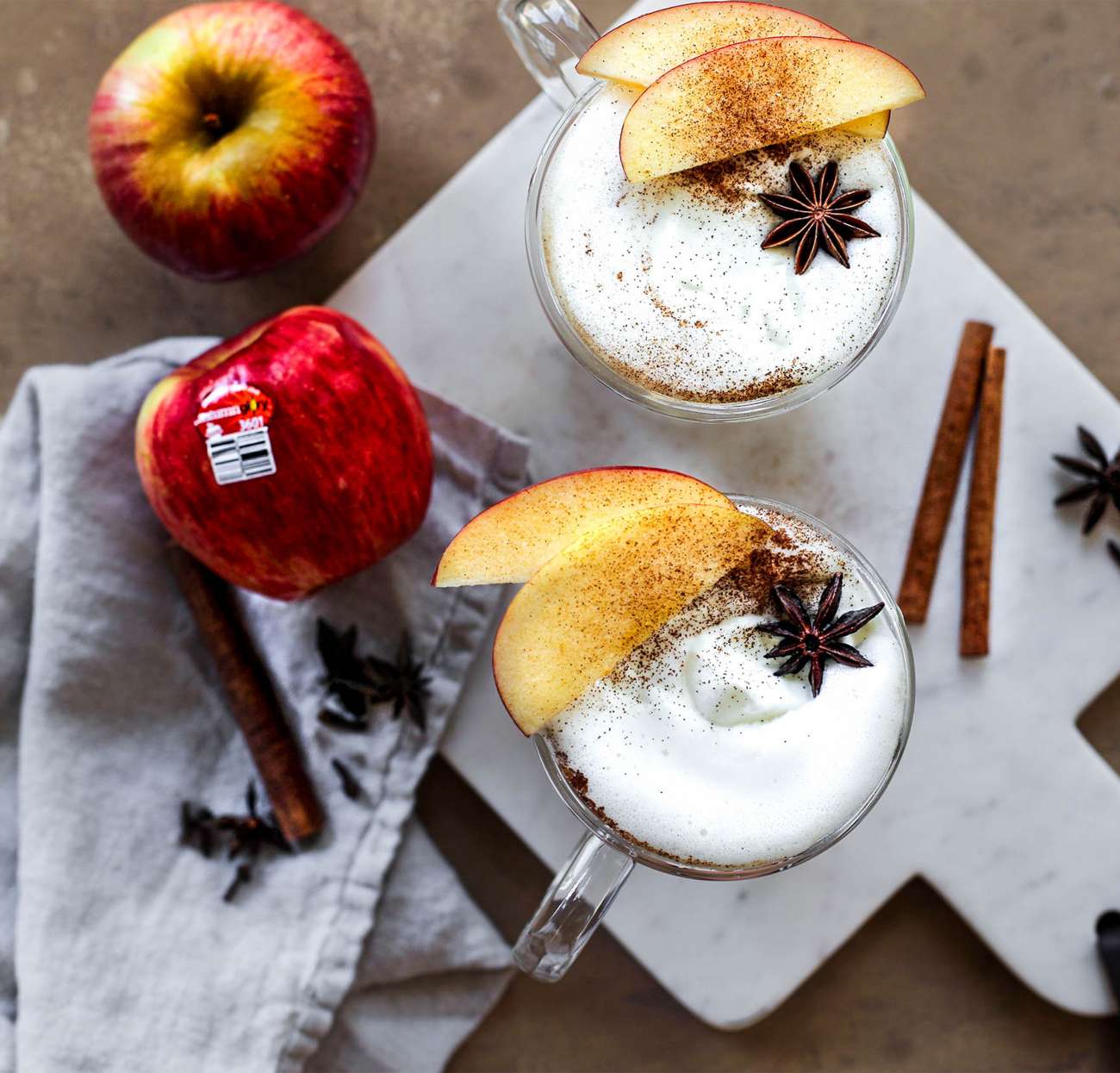 Can't forget cookies for Santa!
As the star of holiday baking, there is no better apple to incorporate into Santa's cookies than Autumn Glory! These apple crumble cookies are chewy and delicious with the perfect cinnamon sugar coating to complete the treat. Santa will love them so much he'll be begging for the recipe!