Skill level: Easy
Combining your favorite seasonal drinks into one delicious cup. This recipe is as if apple cider and chai tea cozied up with a creamy hot toddy! Feel free to leave the alcohol out of the recipe to create a delicious chai drink suitable for everyone. Make your own whipped cream and top with fresh Autumn Glory slices for a flawless finish.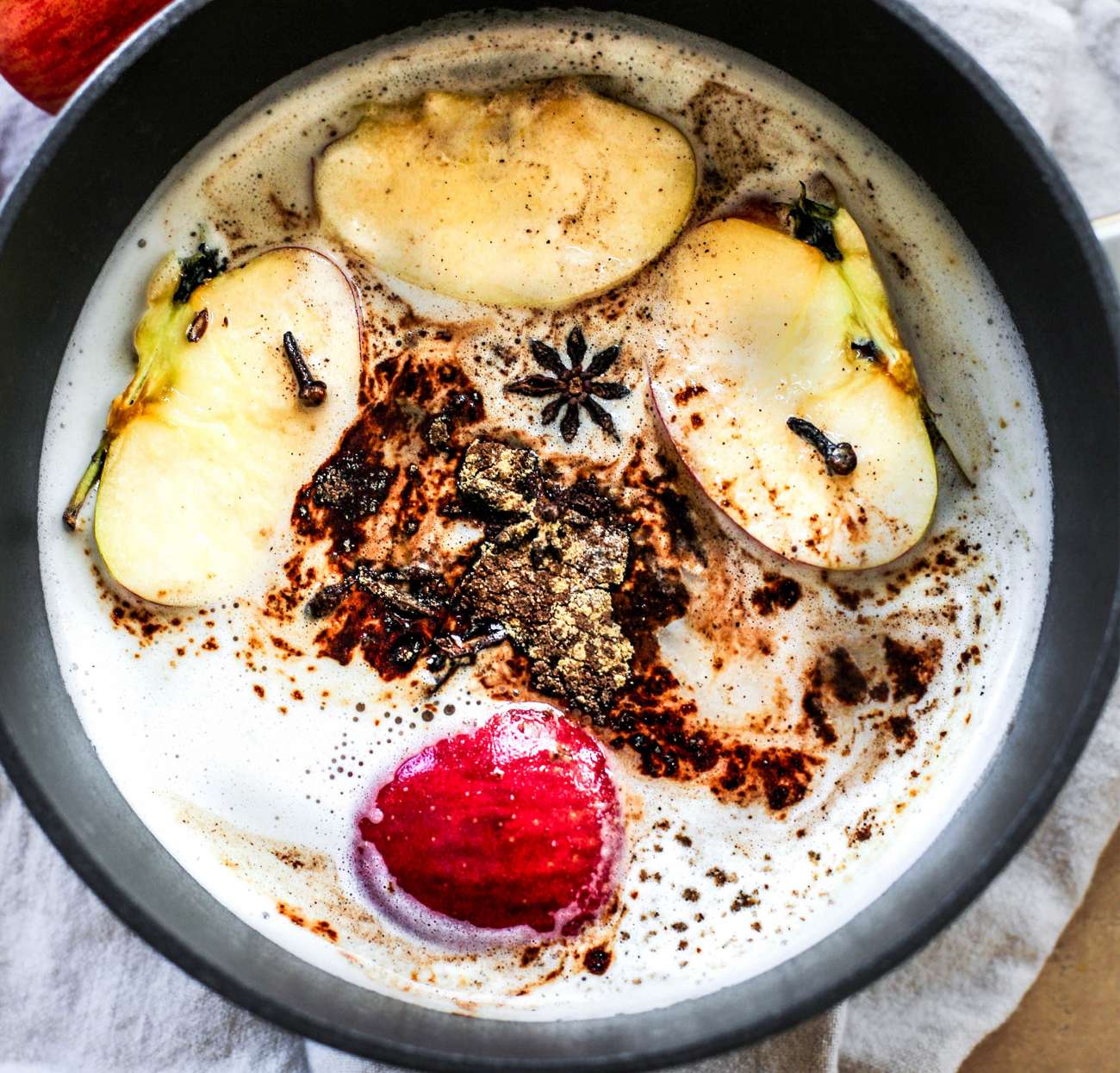 Ingredients
2 cups milk of choice
2 black tea bags
1 Autumn Glory apple, chopped
2 star anise
1 teaspoon vanilla extract
4 whole cloves
1 cinnamon stick
1, 2 inch piece of ginger, cut
1 tablespoon honey
Whipped cream
2 oz. bourbon or rum
Directions
Bring apple, milk, tea, ginger, cloves, star anise, cinnamon stick, and vanilla to a low simmer and cook for 4-5 min.
Strain the liquid and add bourbon into two glasses with a little honey. Pour the strained apple chai tea to the bourbon and stir to combine.
Top with whip cream and serve immediately.
Recipe created by My Diary of Us for Superfresh Growers.