Skill level: Easy
So simple, yet so delicious! The natural caramel and cinnamon notes of Autumn Glory make it perfect for these caramel topped treats. Have your kiddos sprinkle with whatever toppings they desire! Nuts, candy, granola, sprinkles, crumbled cookies.... the possibilities are endless!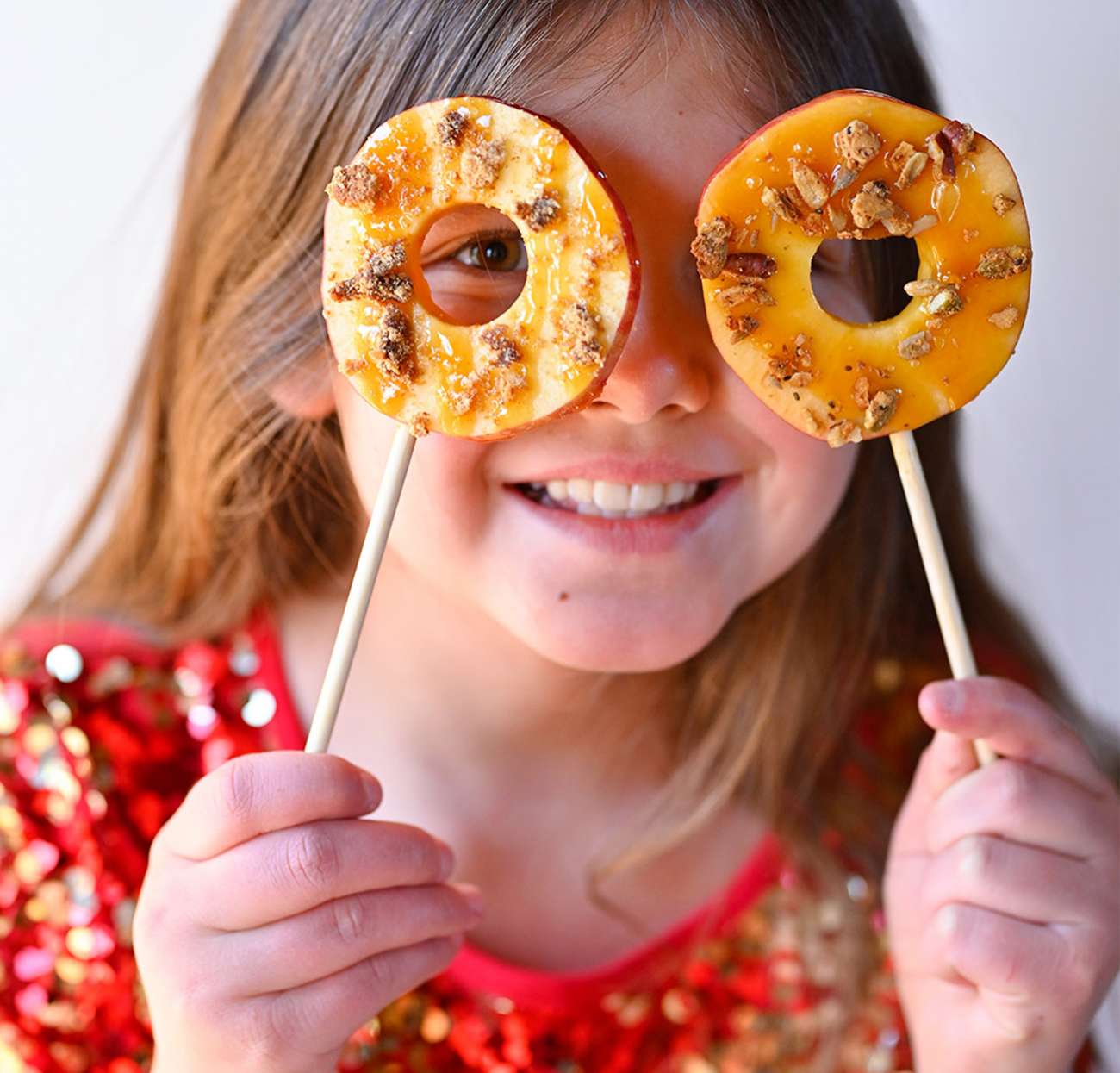 Ingredients
2 Autumn Glory apples
⅓ cup caramel
For topping:
Caramel pecan granola
Apple Cinnamon Fig Bars, crumbled
OR anything you want!
Directions
Slice apples into thin rounds (about ¼ inch thick).
Use a corer or frosting tip to cut out a small circle in the middle / remove the seeds and harder parts of the apple slice.
Add 4 – 5 inch skewer. Lay the slices on sticks flat on a parchment lined sheet pan and drizzle with caramel.
Sprinkle with toppings of choice. Let set. (If it's too runny, pop them into the freezer for a few minutes).
Enjoy!
Recipe created by Nosh and Nourish for Superfresh Growers.