Skill level: Easy
Granny Smith apples create a delicious tart compliment to the herby cheese, sweet and spicy mustard sauce, and chickpea crust. Amazingly enough, this recipe is entirely vegan! Enjoy as a show stopping appetizer or a yummy pizza for one.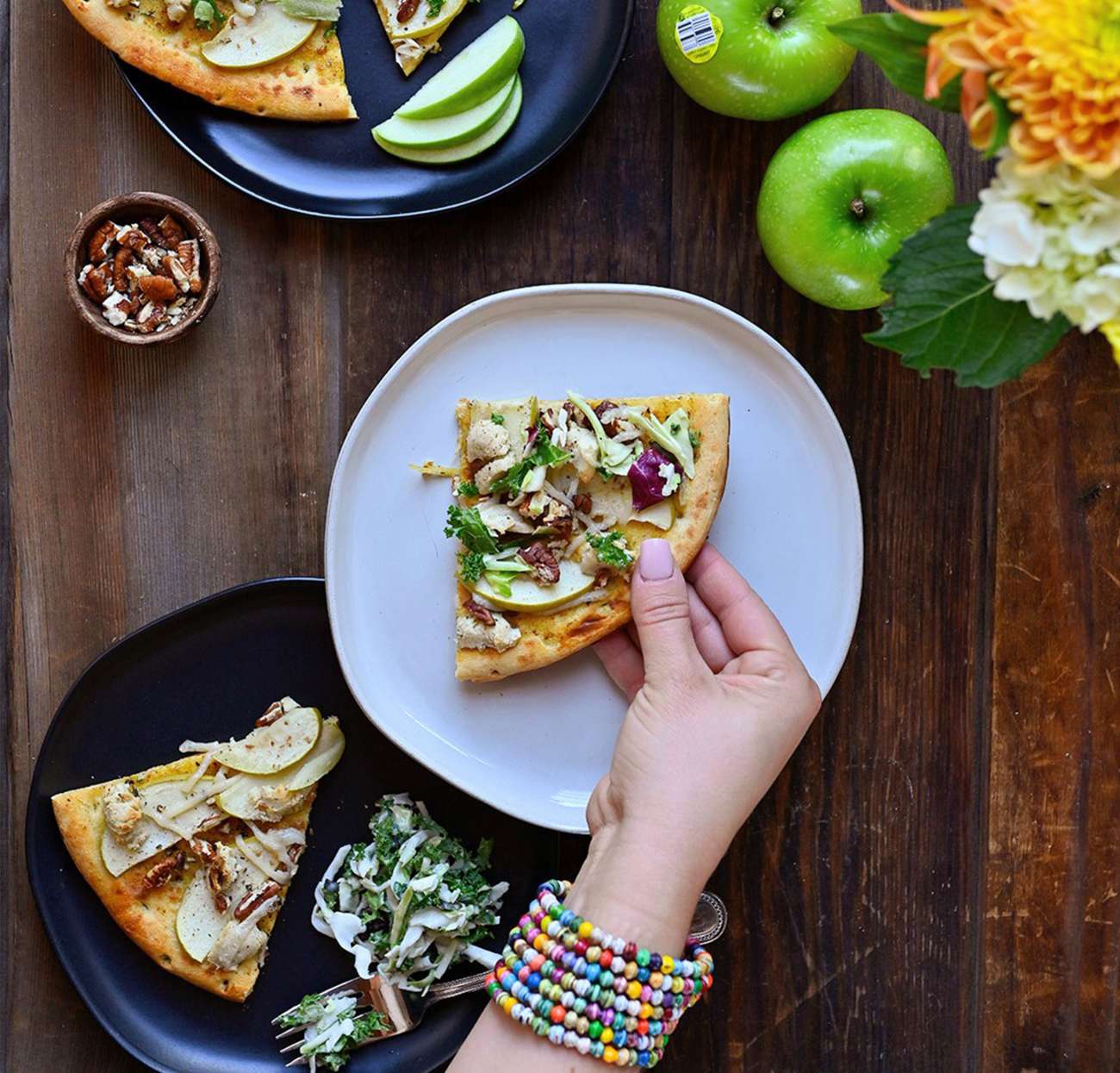 Ingredients
2 small vegan chickpea crusts
2 tablespoons spicy mustard
2 tablespoons olive oil
1 tablespoon maple syrup
1 Granny Smith apple, sliced
⅓ cup chopped pecans
⅓ cup vegan herb-garlic cheese
⅓ cup vegan mozzarella
Kale and cabbage slaw (optional)
Directions
Preheat the oven to 400ᵒF.
Combine sauce ingredients in a small bowl: spicy mustard, olive oil, and maple syrup. Brush it evenly onto the crusts.
Top with apple slices, chopped pecans, and cheeses.
Bake for 12 – 13 minutes until crusts are lightly browned and the cheeses are melted. Top with kale and cabbage slaw (optional)
Recipe created by Nosh and Nourish for Superfresh Growers.