Skill level: Easy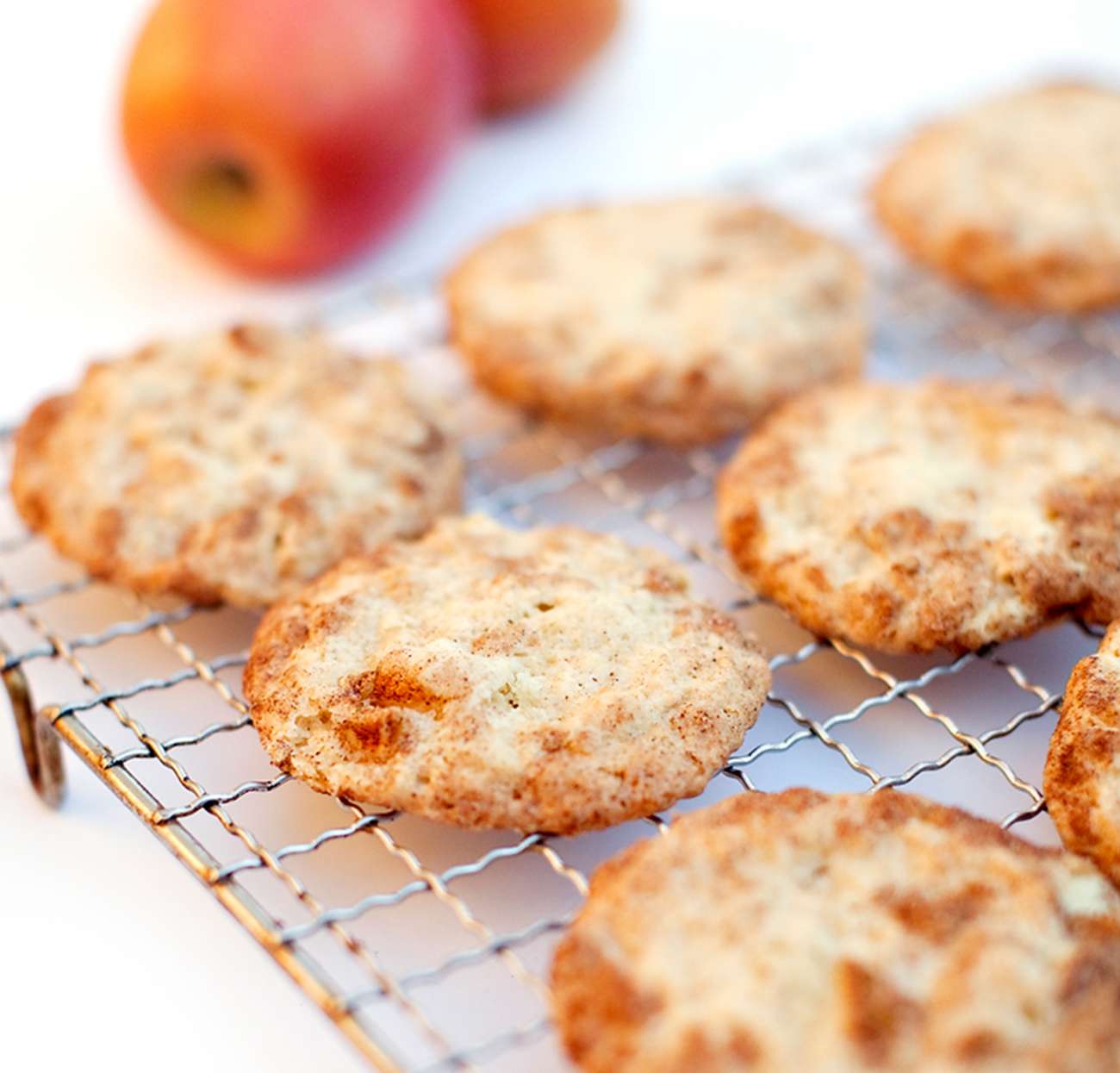 Ingredients
1 stick of unsalted butter, softened
⅔ cup sugar + 2 tablespoons
1 egg
1 tsp vanilla extract
1 Autumn Glory apple, peeled and finely chopped
1 cup all-purpose flour
1 cup rolled oats
½ teaspoon salt
2 teaspoons baking powder
1 teaspoon ground cinnamon
Directions
Preheat the oven to 350ᵒF.
With a hand/stand mixer, cream together the butter and ⅔ cup sugar for about 2 minutes.
Add in the egg, vanilla, and apple.
Mix the flour, oats, salt, and baking powder together in a separate bowl. Slowly add the dry ingredients to the wet ones.
Mix together the 2 tablespoons of sugar and 1 teaspoon of cinnamon.
Scoop a heaping spoonful of dough and roll into a ball. Roll the dough ball in the cinnamon sugar mixture and place onto a lined baking sheet 2 inches apart.
Bake for 15-18 minutes. Let cool on a baking rack. Store in an airtight container.
Recipe by Eat Pretty Darling for Superfresh Growers.