Skill level: Easy
This recipe is so simple but is a true show stopper! It uses our homemade blueberry syrup recipe to enhance your favorite vanilla ice cream and is embellished with fresh blueberries and a crisp and nutty crust. Make sure to give this summer treat a try!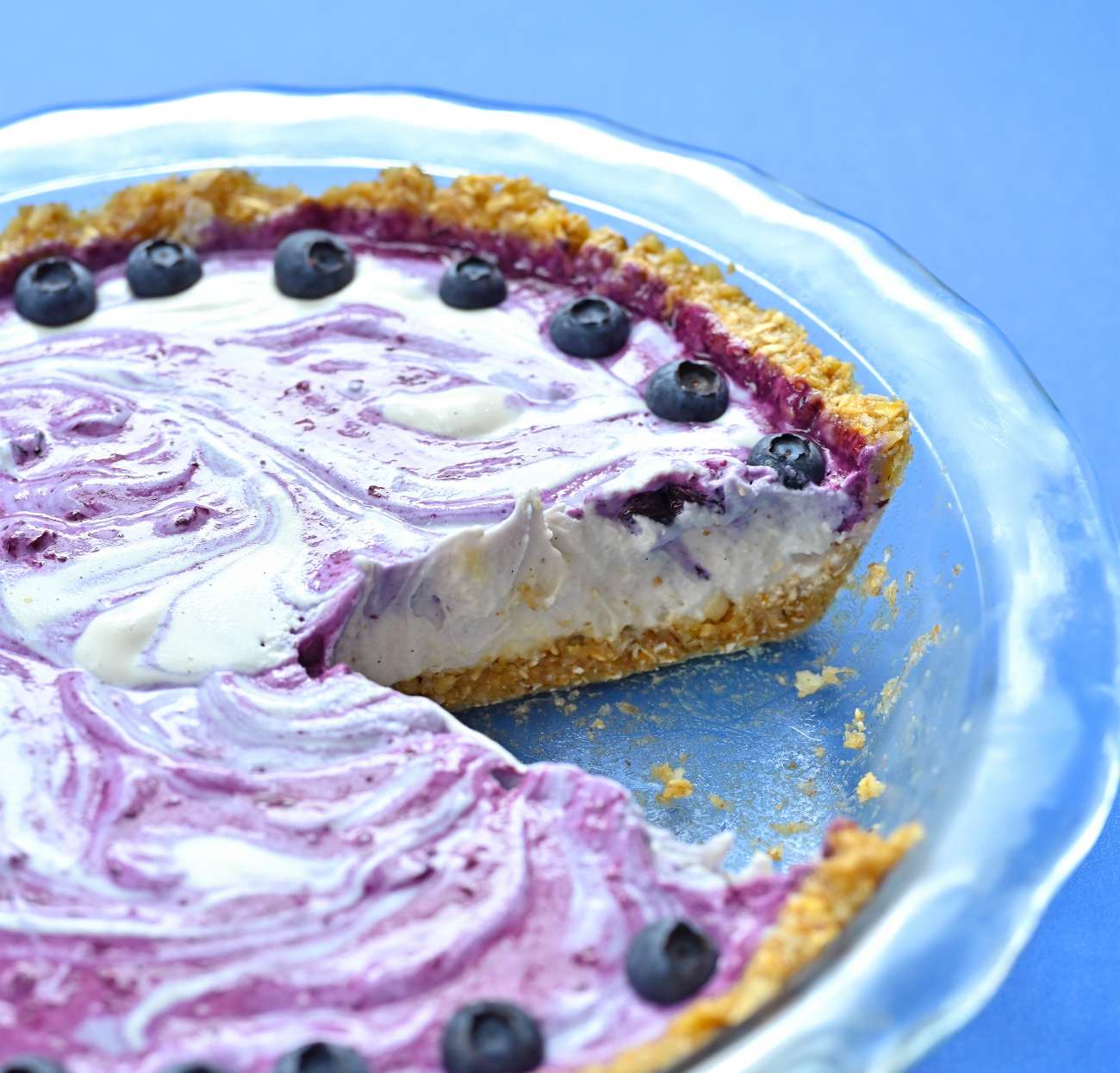 Ingredients
For the crust
1 cup rolled oats
1 cup toasted unsweetened coconut shreds
2 cups walnuts
½ cup maple syrup
For the pie filling
2 pints of vanilla ice cream
⅓ cup blueberry syrup
handful of fresh berries for decoration
Directions
Combine the crust ingredients into a food processor. Blend on high for a minute or two until all the pieces are small and a sort of dough forms. Press into the bottom of a pie pan. Freeze for 30 minutes.
Melt the ice cream (Letting it sit out on the counter for 30 min or so should do the trick). Stir so that it's similar to the consistency of a frosty and add it to the pie crust. Add spoonfuls of blueberry syrup and then use the back of a spoon or knife to swirl it into the vanilla ice cream.
Freeze for at least 3 - 4 hours before slicing. If it's too hard, let it partially thaw on the counter for 10 min, then slice.
Recipe created by Nosh and Nourish for Superfresh Growers.