Skill level: Moderate
There's just something about a warm, freshly baked dessert and cold vanilla ice cream that always satisfies. This is the perfect recipe as we transition from summer into fall and enjoy the last wonderful moments of PNW blueberry season! If making your own crust seems daunting, this recipe can be simplified further by using a store bought crust.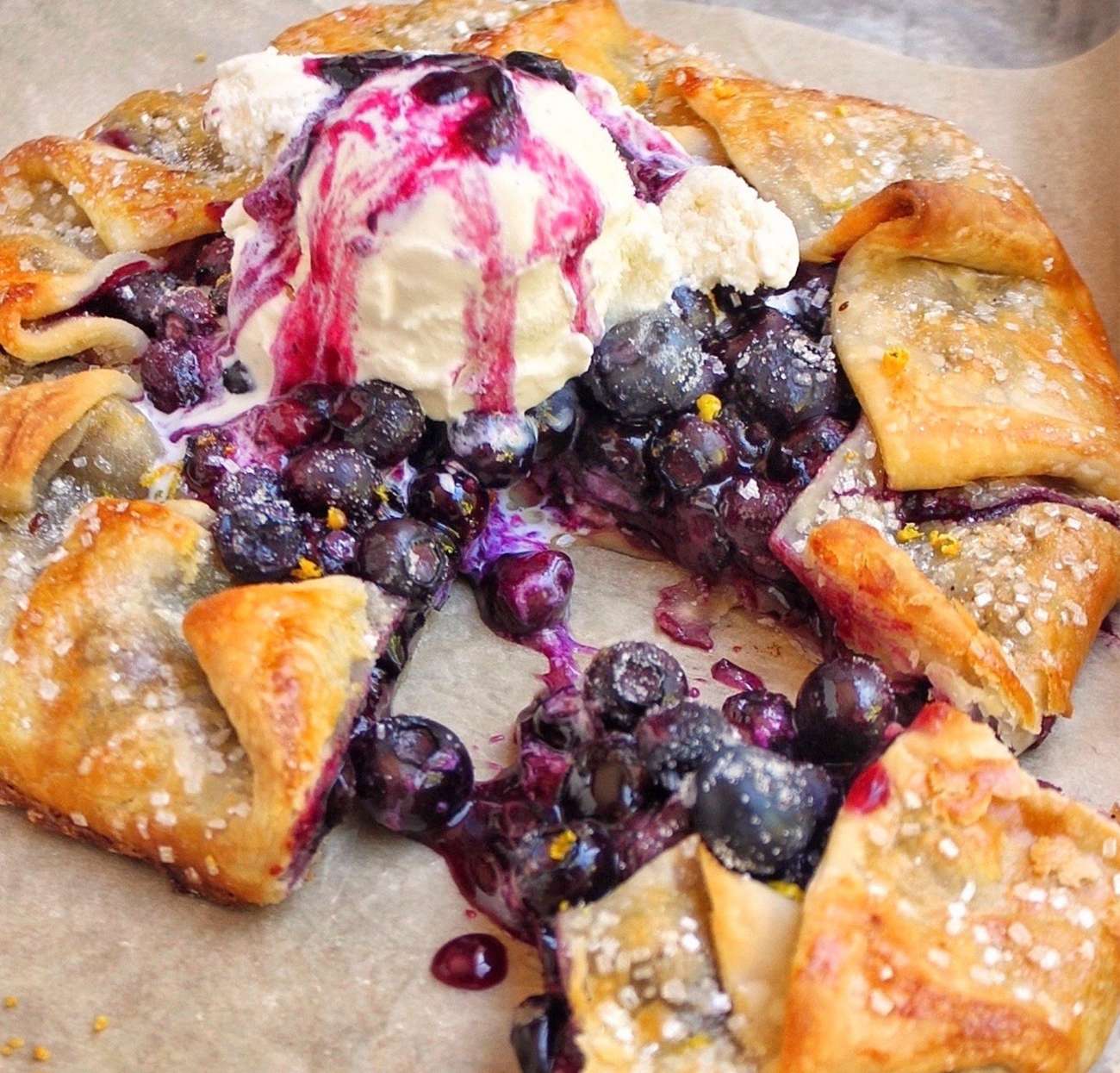 Ingredients:
For crust

1 ½ cups all-purpose flour
½ cup confectioners sugar
¼ teaspoon salt
1 stick unsalted butter, cubed
1 egg
For filling
1 pint Superfresh blueberries
2 teaspoons white sugar
2 tablespoons cornstarch
1 large lemon, juiced and zested
1 tablespoon butter, cut into small pieces
1 egg
Decorative sugar (or regular sugar as desired for sprinkling)
*For an easy shortcut: instead of making your own dough/crust, buy a store-bought refrigerated pie crust!
Directions:
Pre-heat oven to 450°F and line a baking sheet with parchment paper. Set aside.
Combine flour, sugar and salt in the bowl of a food processor. Pulse to combine.
Add butter pieces and pulse a handful of times to break butter up more (5-10 pulses should do the trick).
Now add in the egg and pulse for another 20-30 seconds. Once thick and dough-like, empty bowl onto a clean surface. Then gather and briefly knead a couple of times before flouring the surface and rolling out dough.
Roll dough out into a large circle. Then transfer to baking sheet and pop in the fridge.
In a small mixing bowl combine blueberries, sugar, cornstarch, lemon zest and about half of the lemon juice. Stir in butter.
Carefully place filling in the middle of your pie crust, leaving an inch or so around the edges cleared.
Gently fold up edges of crust to cover part of the filling, pinching it as you go.
In a separate small bowl, combine egg and water. Brush egg wash onto the edges of the crust. Then immediately sprinkle edges with sugar.
Bake at 450° for 20-25 minutes. You'll know it's done when the edges are golden brown, and blueberries are somewhat bubbly.
Remove galette from oven and set aside to slightly cool.
Sprinkle center of filling with lemon zest and a bit of additional sugar as desired (optional- but good!).
Enjoy immediately, with ice cream, or just as is!
Recipe created by Lunches + Littles for Superfresh Growers.