Skill level: Easy
Create the brunch of your dreams with homemade blueberry syrup! Make fresh for breakfast or whip it up ahead of time and store in the fridge. Try on top of your favorite waffles or pancakes, or even ice cream! Don't forget to top with some fresh blueberries!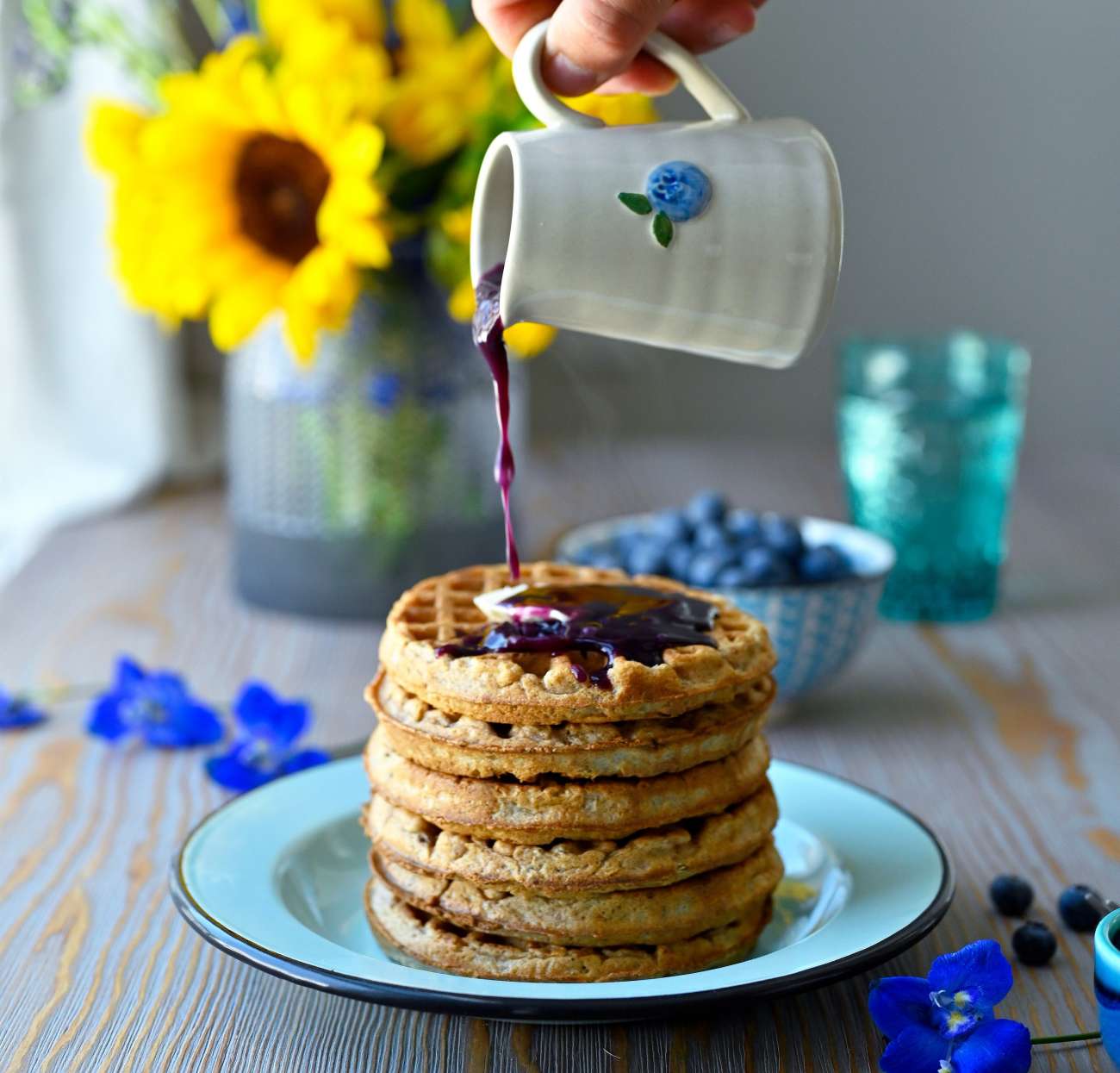 Ingredients
⅓ cup water
6 ounces of blueberries
⅓ cup granulated monkfruit
splash of lemon juice
½ teaspoon lemon zest
½ tablespoon cornstarch
2 tablespoons creamer of choice
Directions
in a saucepan over medium heat, combine water, blueberries, monkfruit, lemon juice, and lemon zest. Let simmer for about 5 minutes, stirring occasionally.
Use an immersion blender to puree until desired consistency.
Stir in cornstarch and creamer. Stir for another minute or two, then remove from heat.
Pour over your favorite waffles! Save an extra syrup in an air-tight container in the fridge.
Recipe created by Nosh and Nourish for Superfresh Growers.