Yield: 3, 12 oz Smoothies
Skill level: Easy
You know what they say, an apple a day keeps the doctor away! Kick-start your morning with this tart Granny Smith Smoothie recipe and enjoy all of the healthy morning perks that come with it. In case you didn't know, apples boost intestinal health by increasing the number of good gut bacteria. By leaving the peel on the apple before blending, this smoothie gives a dose of ursolic acid. Naturally found in the apple peel, ursolic acid strengthens muscles and helps to prevent muscle wasting that can result from aging and illness. Don't forget you are also getting potassium, iron, and vitamin C from the other smoothie ingredients!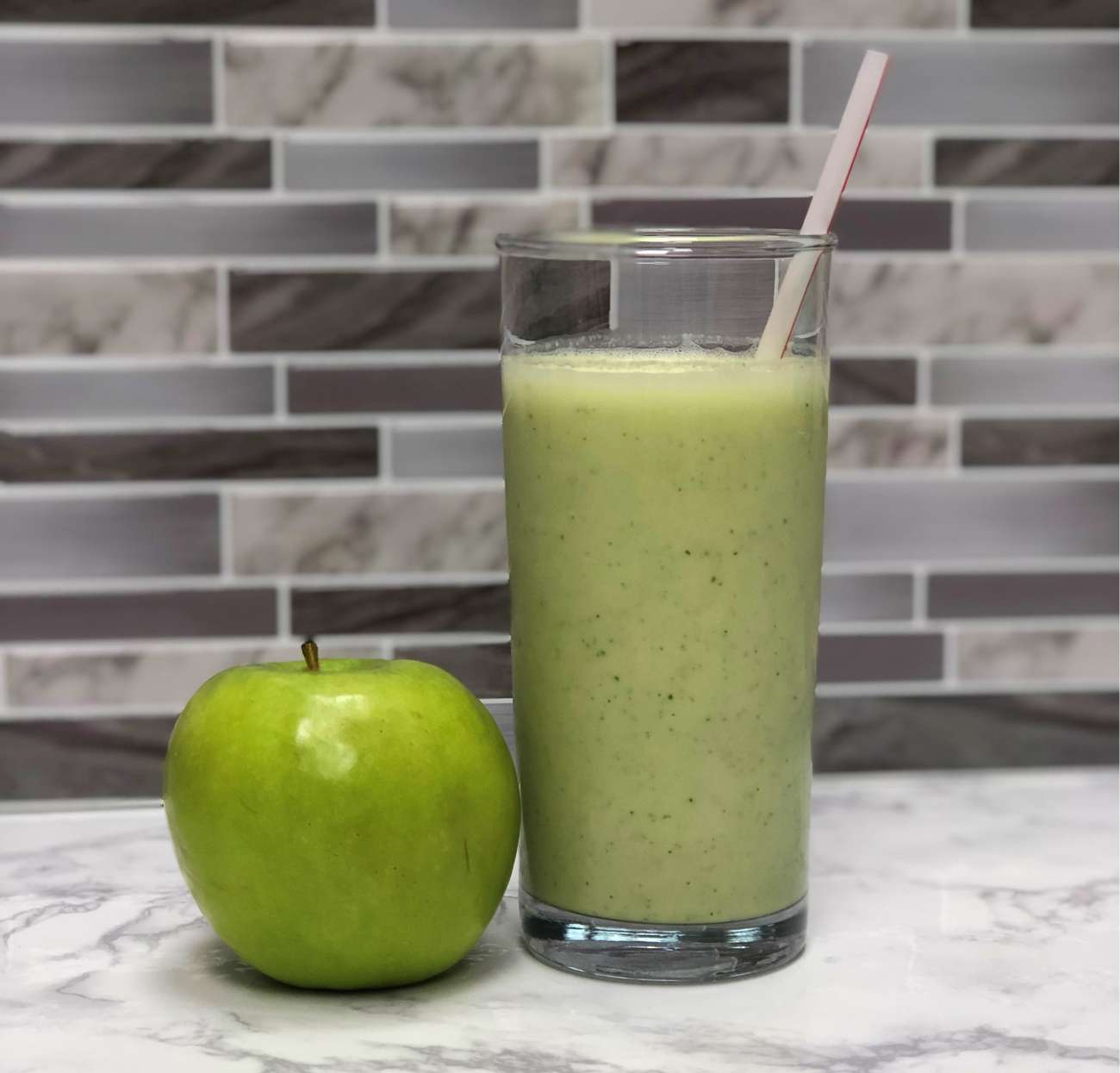 Ingredients
1 small Granny Smith apple
1 cup plain yogurt
½ cup frozen bananas
½ cup frozen pineapple
¼ cup spinach
½ cup orange juice
1 cup ice
Directions
Slice Granny Smith apple and dispose of core. Leave skin on.
Combine all ingredients into blender. Blend on high until smooth.
Enjoy!