Yield: 4 servings
Skill level: Easy
If you ask us, there is no better breakfast combo than fresh fruit and yogurt! This recipe uses Gala apples sautéed in cinnamon and maple syrup to provide a sweet topping for plain Greek yogurt. Autumn Glory apples may be substituted for Gala to enhance the cinnamon flavor.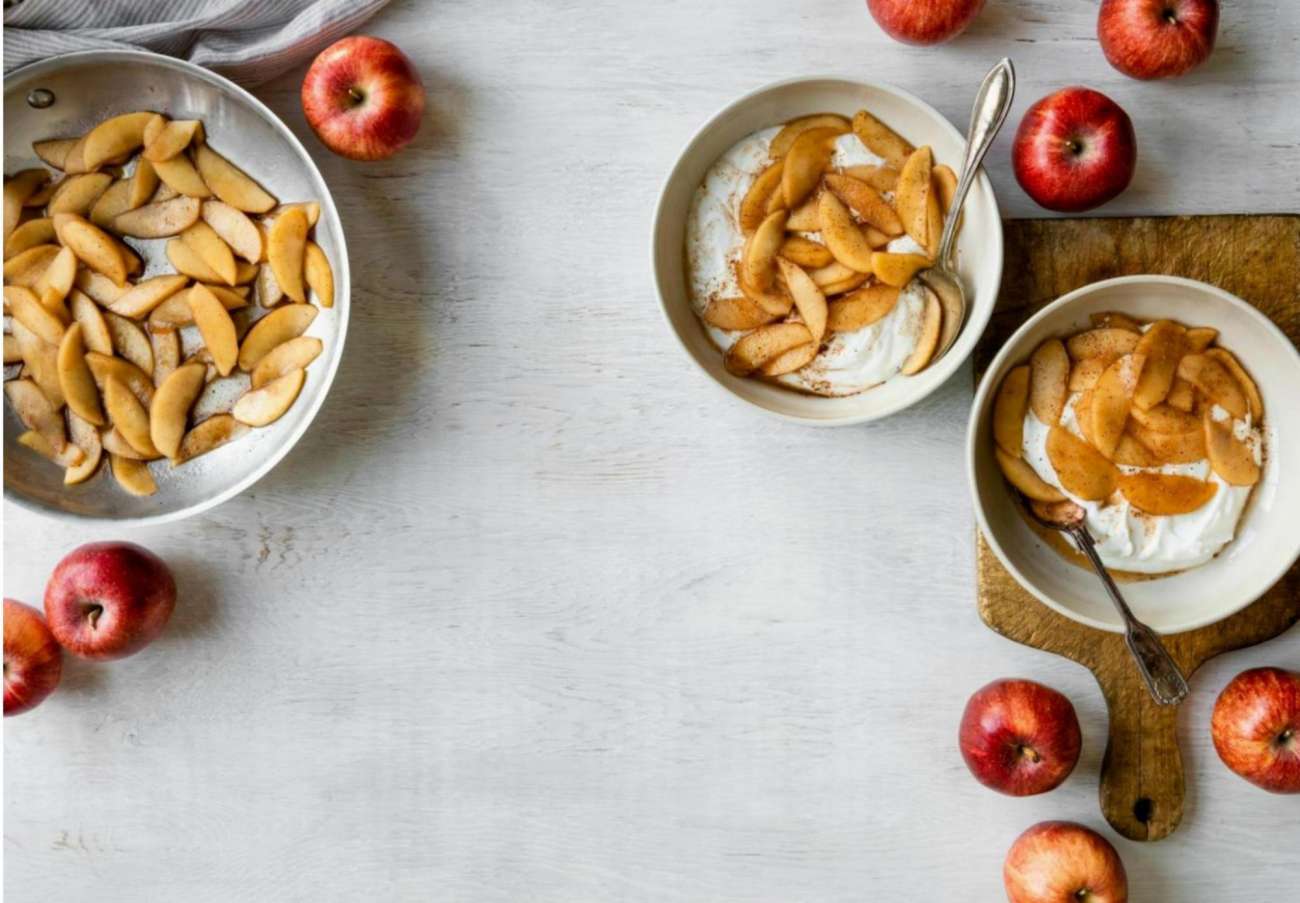 Ingredients:
1 cup apple juice or water, divided
4 organic Superfresh Growers Gala apples, peeled, cored, and cut into thin wedges
1 tablespoon pure maple syrup
1 tablespoon fresh lemon juice
1 teaspoon pure vanilla extract
½ teaspoon ground cinnamon
Pinch ground nutmeg
3 cups plain, unsweetened Greek yogurt
Directions:
Bring ½ cup apple juice to a simmer in a large skillet set over medium-high heat. Add sliced apples. Sauté for 5-6 minutes. If pan begins to become dry during sautéing process, add more juice or water.
Add the remaining apple juice, maple syrup, lemon juice, vanilla extract, ground cinnamon, and nutmeg. Bring back to a simmer and lower heat to medium. Continue cooking until apples are tender and sauce has thickened. To serve, divide the yogurt between four bowls and top with warm apples and any pan juices. Serve immediately.
Notes: If using water, add a little extra maple syrup, if needed.