Yield: 6 bowls
Skill level: Easy
Potato salad is a lunch time classic. The addition of Autumn Glory® apples adds a sweet crunch that balances beautifully with the savory flavors of bacon, walnuts, and Dijon mustard. This is super easy to make ahead to meal prep for the family.
Click here for printable recipe!
Ingredients
3 Autumn Glory apples, diced
4-5 large white potatoes, cut bite sized
½ cup walnuts
5 strips bacon, cooked crispy & chopped
½ cup mayonnaise
1 tablespoon Dijon mustard
1 tablespoon parsley, diced
1 teaspoon Montreal steak seasoning
Microgreens or scallions, for garnish
Directions
Boil cubed potatoes until fork tender. Rinse with cold water and set aside to chill. Combine remaining ingredients in a large bowl. Add potatoes and stir to completely coat. Refrigerate a minimum of one hour to allow flavors to marry. Serve with a fun edible such as micro-greens, scallions, or even hot sauce!
Pair with Organic Honeycrisp & Bartlett Quesadillas for a complete lunch.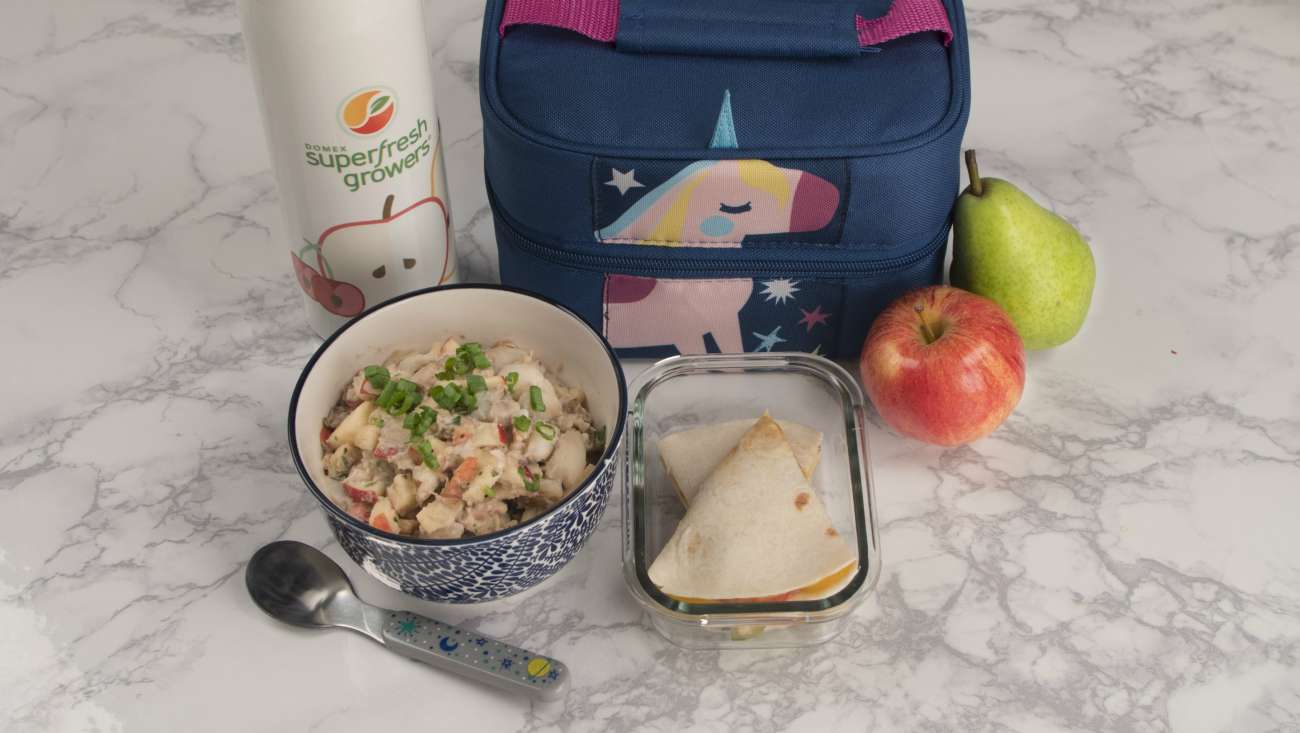 Recipe created by Urban Farm Foods for Domex Superfresh Growers.