Yield: Easy
Whether it's spending more time with family, exercising more, or getting back to your healthy roots, sticking to those New Year's resolutions can sometimes be a bit difficult.
We've partnered up with Darling Down South to bring you a delicious salad that will keep your cravings and your waistline down.
This Hearty Winter Salad with with Autumn Glory® apples is sure to become an instant favorite. Spicy arugula and goat cheese perfectly complement the subtle, cinnamon and caramel notes of the Autumn Glory. Orange Dijon dressing and pecans top this show stopper.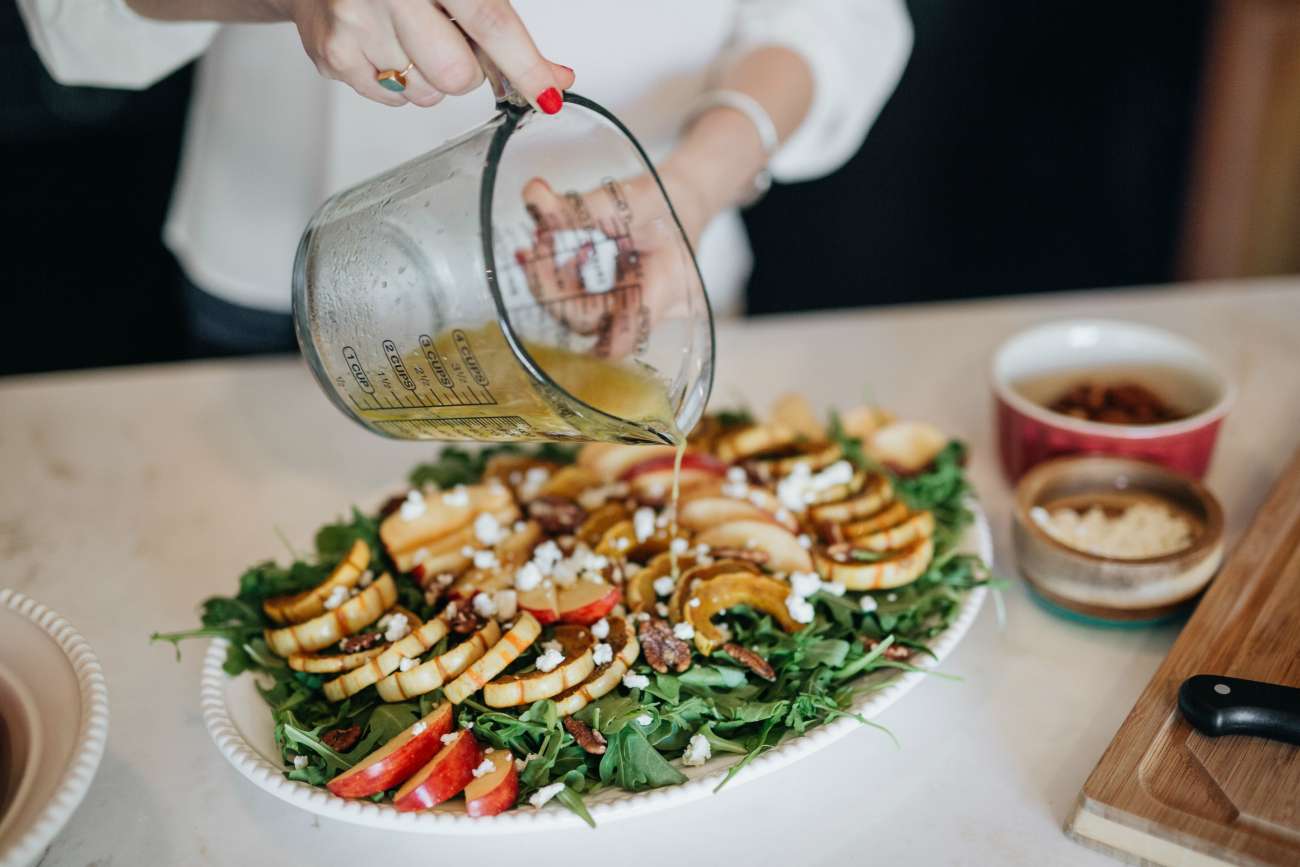 INGREDIENTS
For the Salad

2 Delicata squash, seeded, halved and sliced
1 tablespoon curry powder
4 cups arugula
¼ cup pecans
3 Autumn Glory apples
¼ cup goat cheese, crumbled
Salt & pepper
For the Dressing
1 orange, juiced
1 tablespoon orange zest
3 tablespoons olive oil
2 tablespoons apple cider vinegar
1 teaspoon Dijon mustard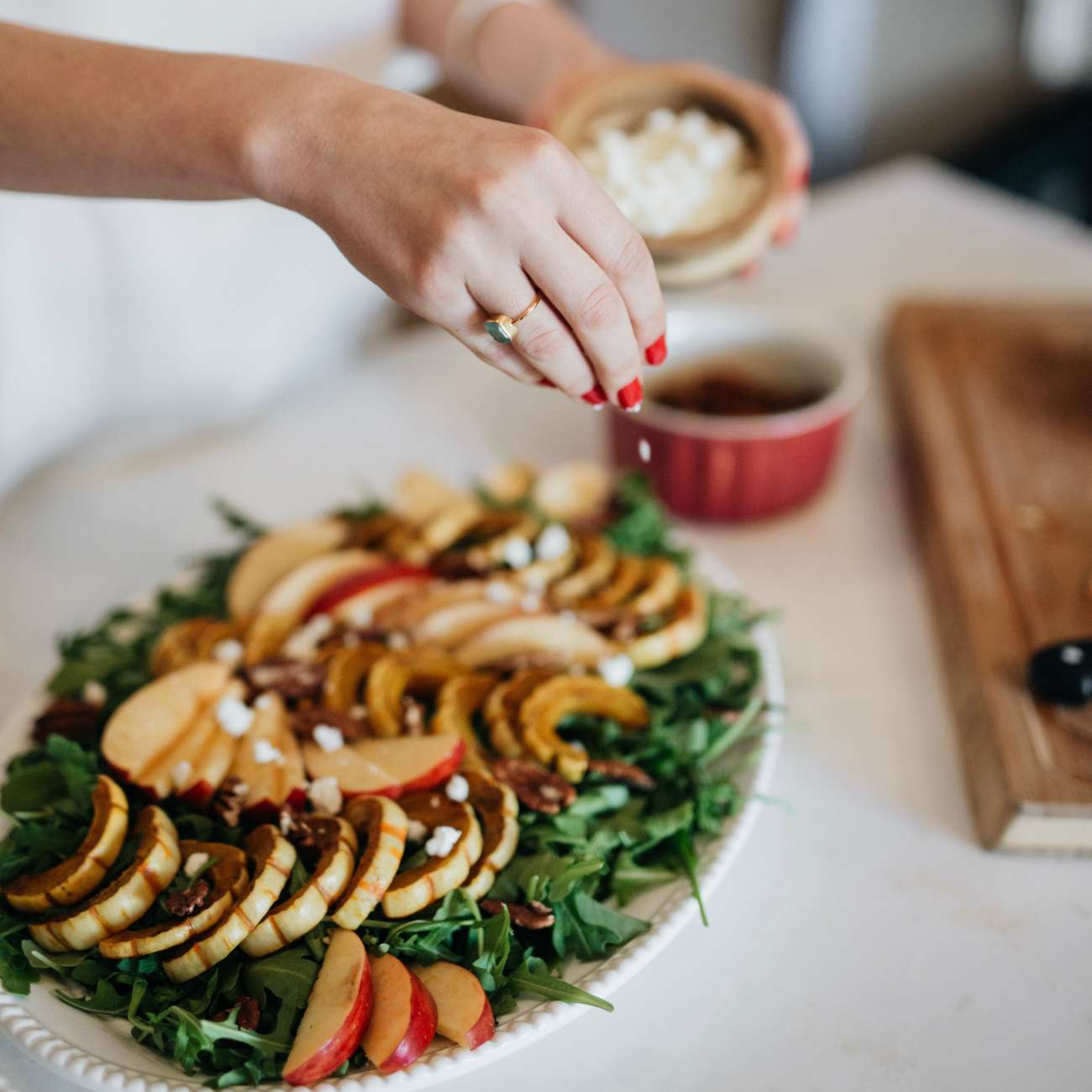 DIRECTIONS
To make the salad
Preheat the oven to 425˚ and place sliced Delicata squash on aluminum foil. Sprinkle with curry powder. Roast for 25-30 minutes or until browned.
On a platter, place arugula, layer on Autumn Glory apples and squash.
Lightly sprinkle on the goat cheese and pecans. Finish with a few grinds of salt and pepper.
To make the dressing
In a mixing bowl, combine all ingredients and whisk until well combined. Pour over the salad just before serving. Or, serve with the dressing on the side.