Galettes are one of the easiest ways to make a fresh pie in limited time. This recipe from Coco Bassey with Millenielle is even easier, as it uses pre-made pie crust. We had the pleasure of hosting Coco during 2017 Autumn Glory® harvest season. "When I first heard that Autumn Glory has the undertones of cinnamon and caramel, I knew that I had to taste it to be a believer," writes Coco. And YES guys, it is actually everything and more!"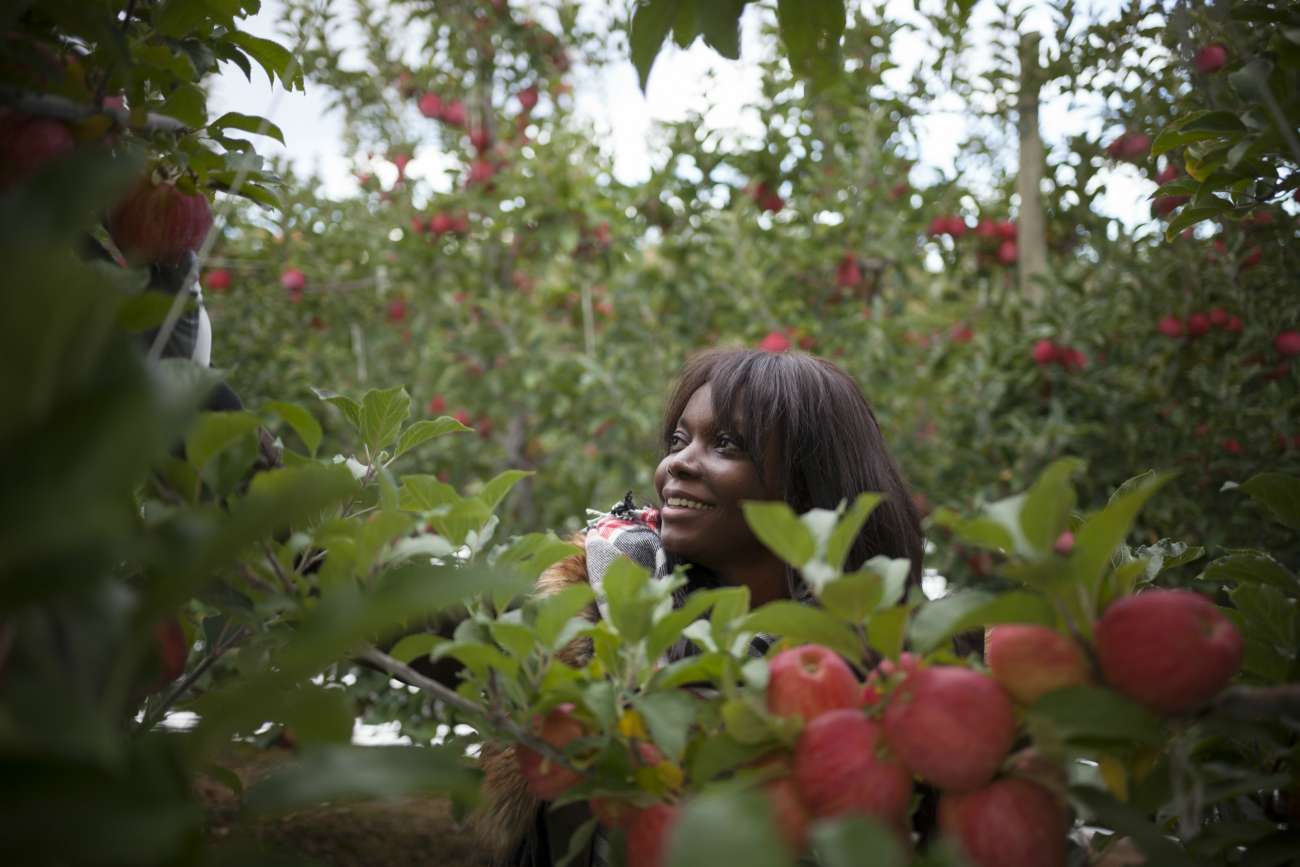 Ingredients: 

4 Autumn Glory apples, cored, peeled & sliced
¼ cup of brown sugar
½ tsp cinnamon
¼ tsp nutmeg
1 pinch of sea salt
1 bake-ready pie crust
1 Tbsp unsalted butter, cut into small pieces
1 egg, beaten
Caramel sauce 
Directions: 
Preheat oven to 400°
Grease a sheet of parchment paper and place in a baking pan
Roll out pie crust onto the parchment paper; set aside
In a large mixing bowl, mix the brown sugar, cinnamon, nutmeg and salt
Add in cored, peeled and sliced apples and toss mixture until every apply slice is evenly coated
Arrange apple slices on the pie crust, slightly overlapping each slice in a concentric circle pattern starting at least 2 inches from the edge of the crust
Fold the edge of the crust back over the apples
Place pieces of butter evenly on top of the galette and brush the top of the pie with the beaten egg
Place pie in oven and bake for 45 minutes, or until galette is golden brown and apples are tender
Transfer galette to a cooling rack, using the parchment paper
Drizzle with caramel sauce and serve. Bon appetit!