While this year's harvest looks a little different from most years, one thing remains consistent, our Superfresh Growers orchard team's commitment to high quality fruit! Our teams have been working diligently all year long to prepare for cultivating the highest quality crop this fall. Now, new crop apples and pears are being harvested from our Pacific Northwest trees. As the hustle and bustle of harvest is in full swing, safety regulations are at the forefront of our farm planning.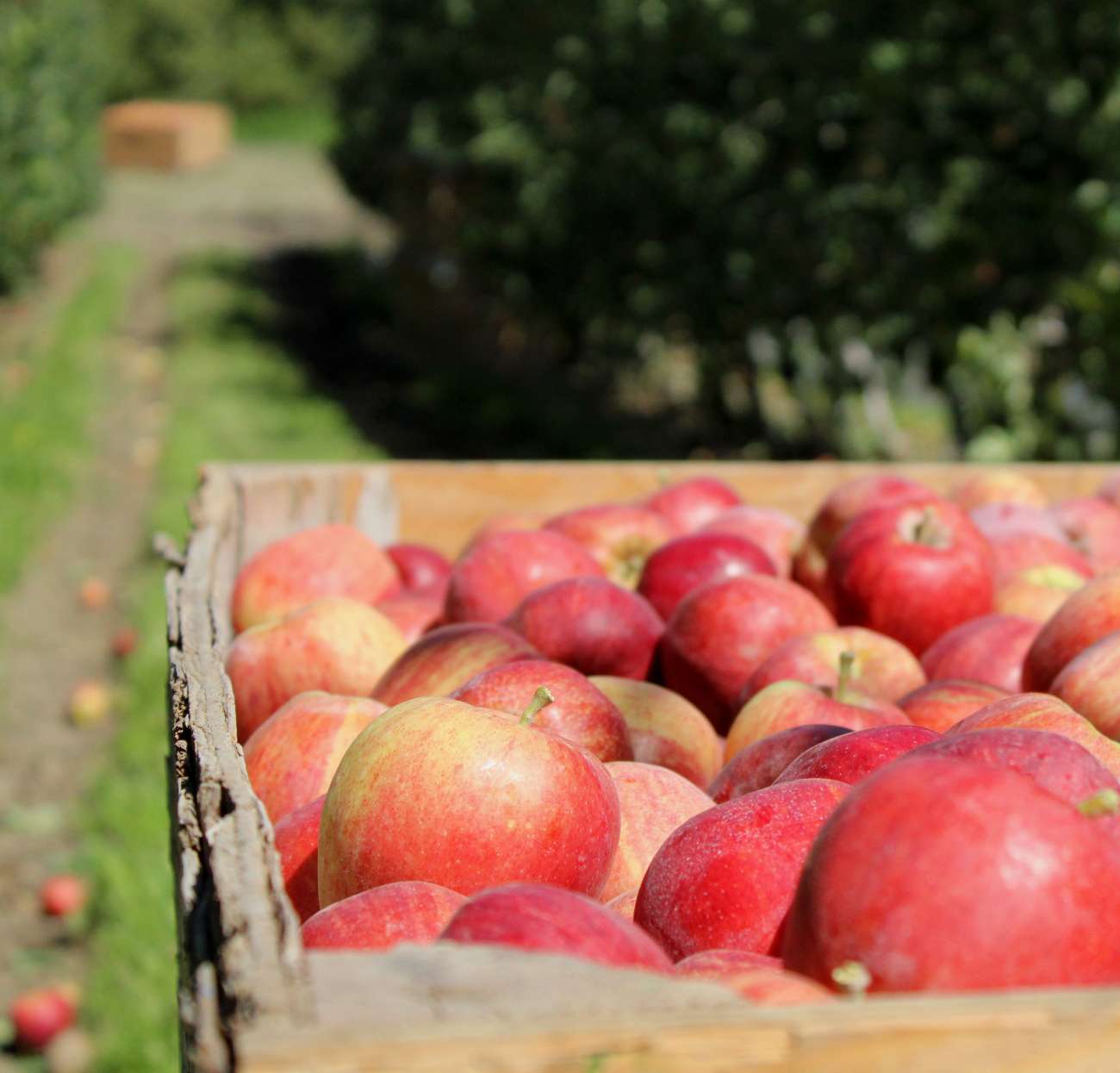 Our farmworkers are no strangers to face coverings in the orchards. In a pre-COVID-19 world, bandanas and face coverings have always been common amongst farm workers. They aid in UV protection as well as shielding dust. That made the Washington State requirement of mandatory face coverings for workers an easy shift. One of the most noticeable transitions in our orchards and all aspects of Superfresh Growers, is the increased need for physical distance between employees. In the orchard, pickers are each given their own row to pick in order to eliminate any path crossing and keep over 6 feet of space between all employees. Any team meetings are held in a large open space where teammates can spread out to maintain social distancing guidelines. Additionally, there is an increased number of hand washing stations placed throughout our orchards.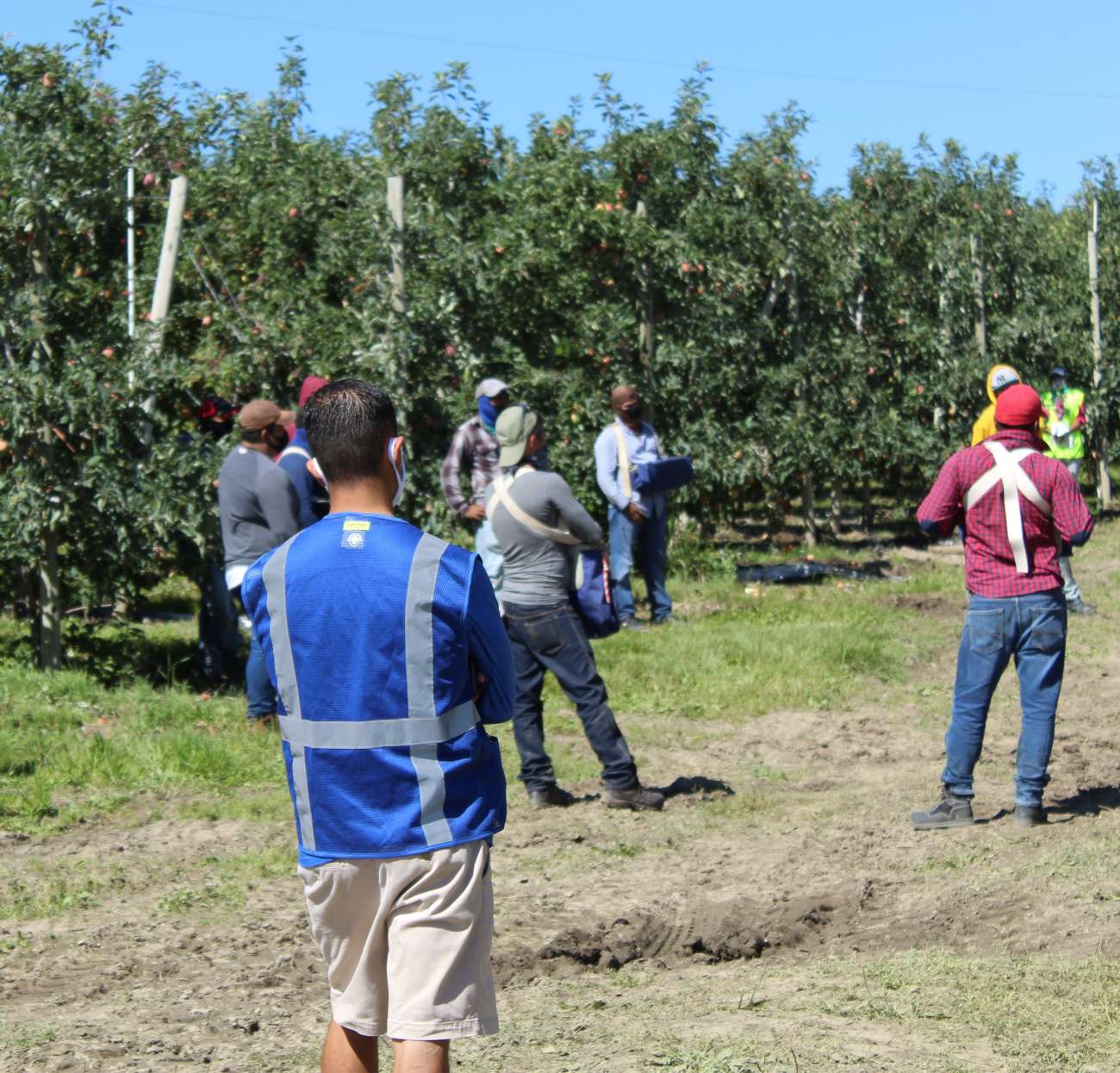 As you may have seen highlighted in our previous blog, National Farmworker Awareness Week, our orchard team has organized mobile break stations, which create a safe and clean break time area outside of the orchards. The stations include folding picnic tables and tents. The stations create shade, a safe and comfortable place to take breaks and eat meals, and increase orchard food safety by creating a distinct break area. With COVID-19 regulations, these break stations are marked with available seats in order to maintain social distancing guidelines while still satisfying their original intended use.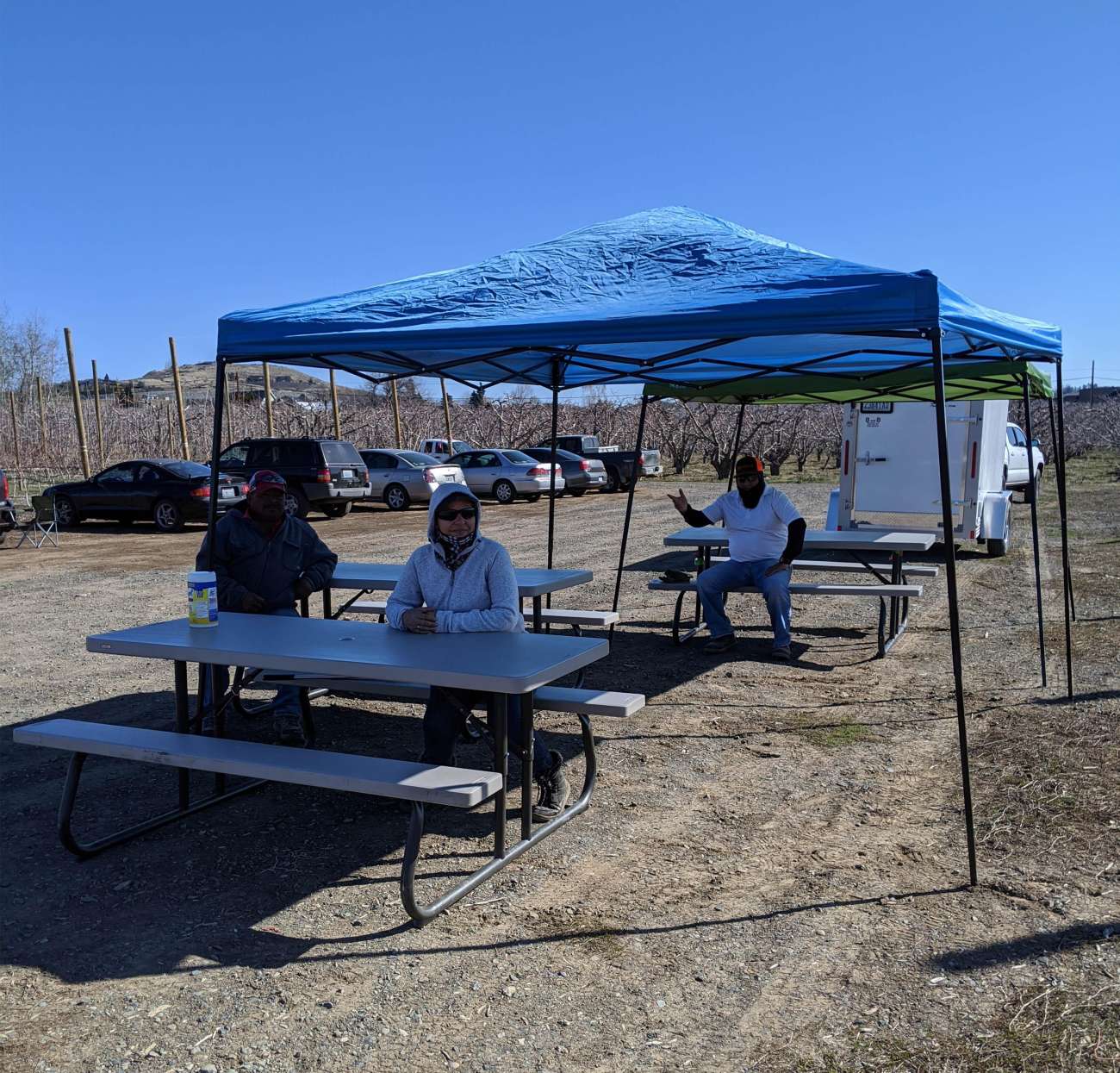 We are thrilled with how this season's crop is looking and the successful harvest that is to come. Our teams have done a fantastic job at preparing for this year's harvest and adapting to necessary changes in order to keep our industry running and deliver fresh produce around the world.