As we continue to navigate the ever-changing regulations regarding COVID-19 affecting the agriculture industry, we are proud of our teams' ability to continually adjust to meet safety requirements. Beginning June 3rd, the Center for Disease Control (CDC) has set forth a new set of requirements in order to protect workers and the spread of COVID-19. In an effort to keep our teammates safe and continue to deliver fresh fruit around the world, Superfresh Growers® has already implemented the majority of these recommendations long before they were mandated. One of these being temperature screenings of every person entering any of our Superfresh campuses. We are proud to have been able to successfully execute this safety measure for the last several weeks. Additionally, we are practicing social distancing in our orchards, warehouses, and office buildings. Face coverings are being worn by all employees and wherever six feet of distance cannot be kept between Superfresh teammates, barriers have been installed.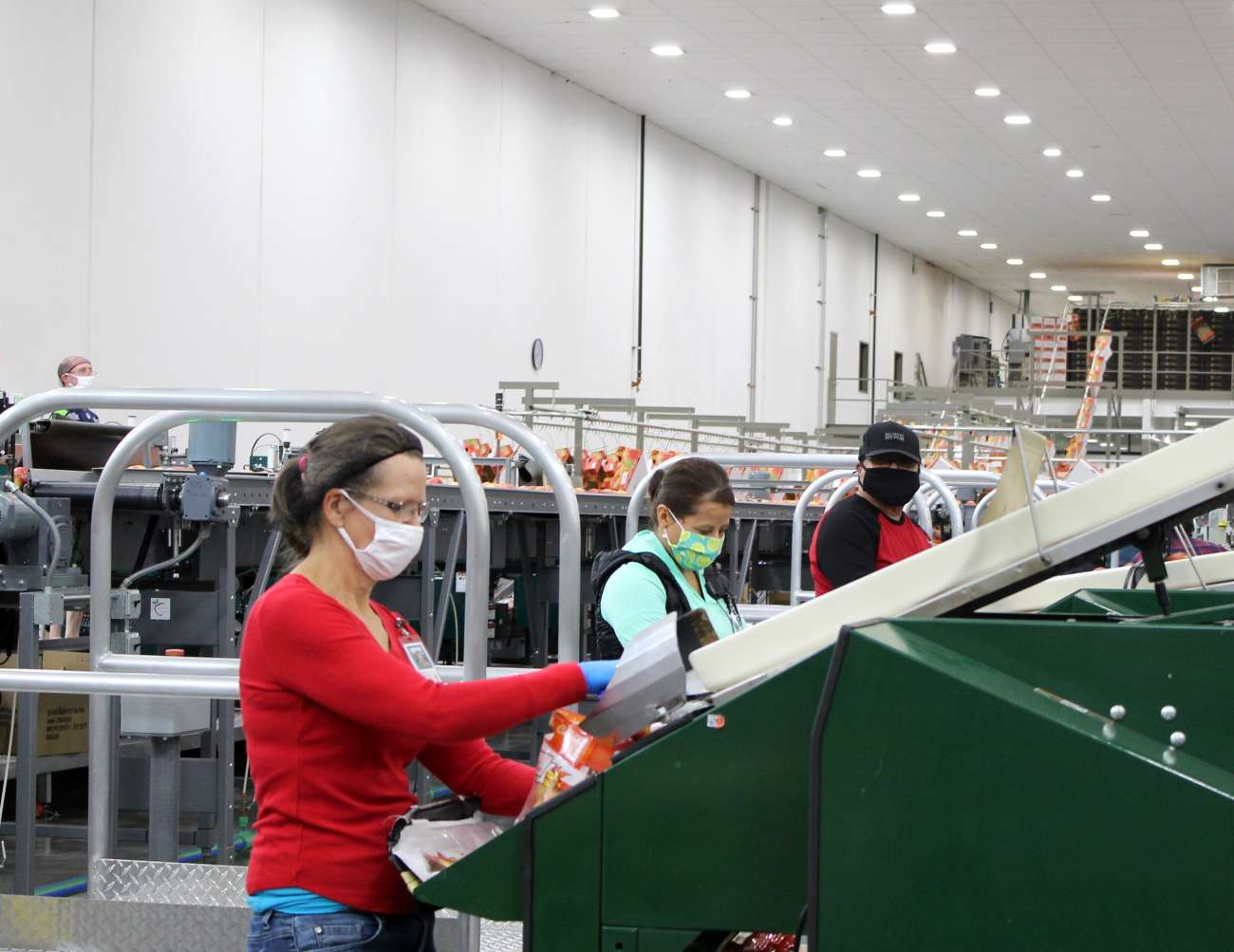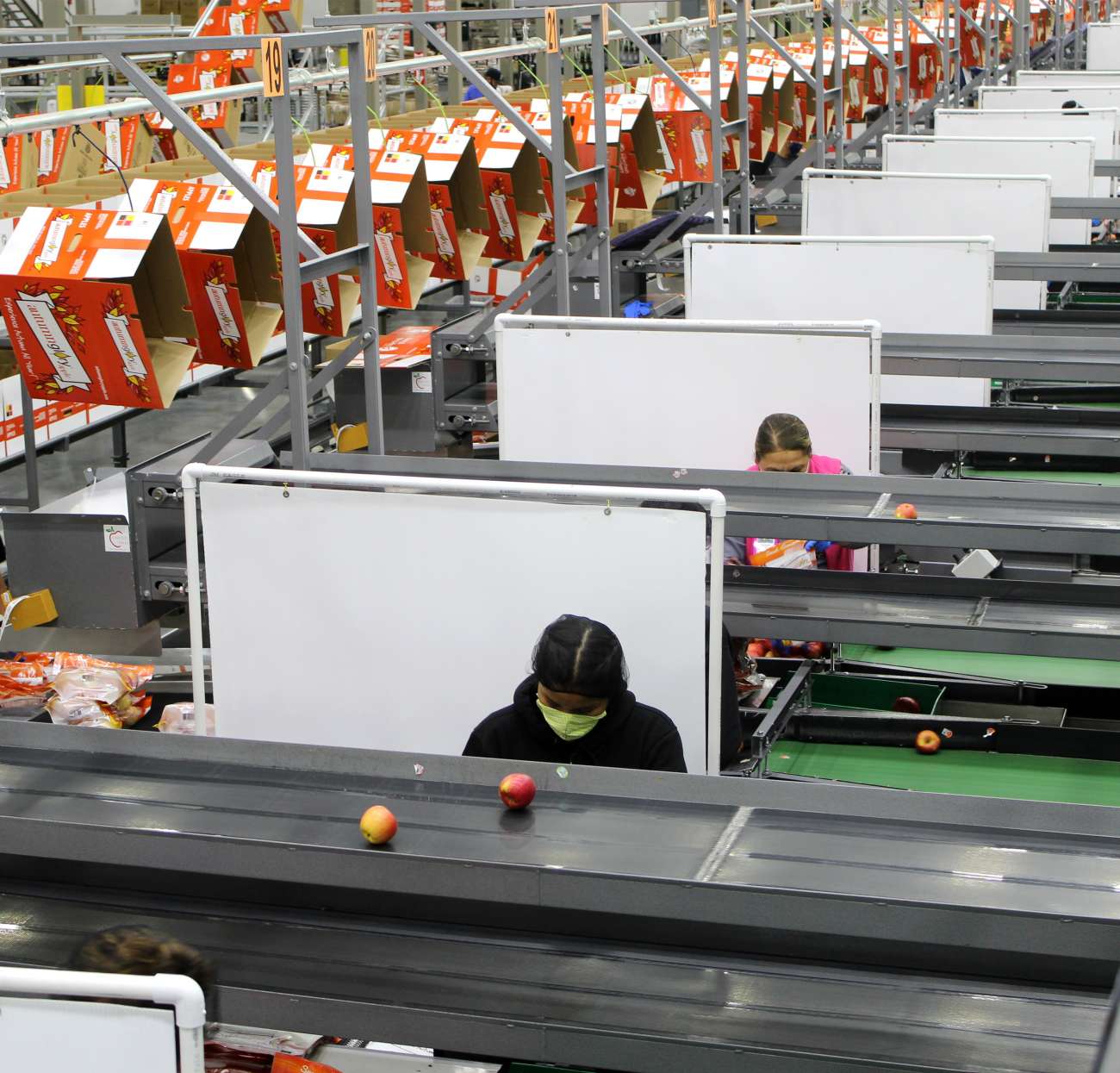 In areas of our warehouses such as the one pictured above, where social distancing of six feet is not possible, barriers have been installed to create separation between team members. These barriers are able to be wiped down and replaced as needed. Sanitation crews come through each warehouse multiple times a day to ensure the safety of our teams.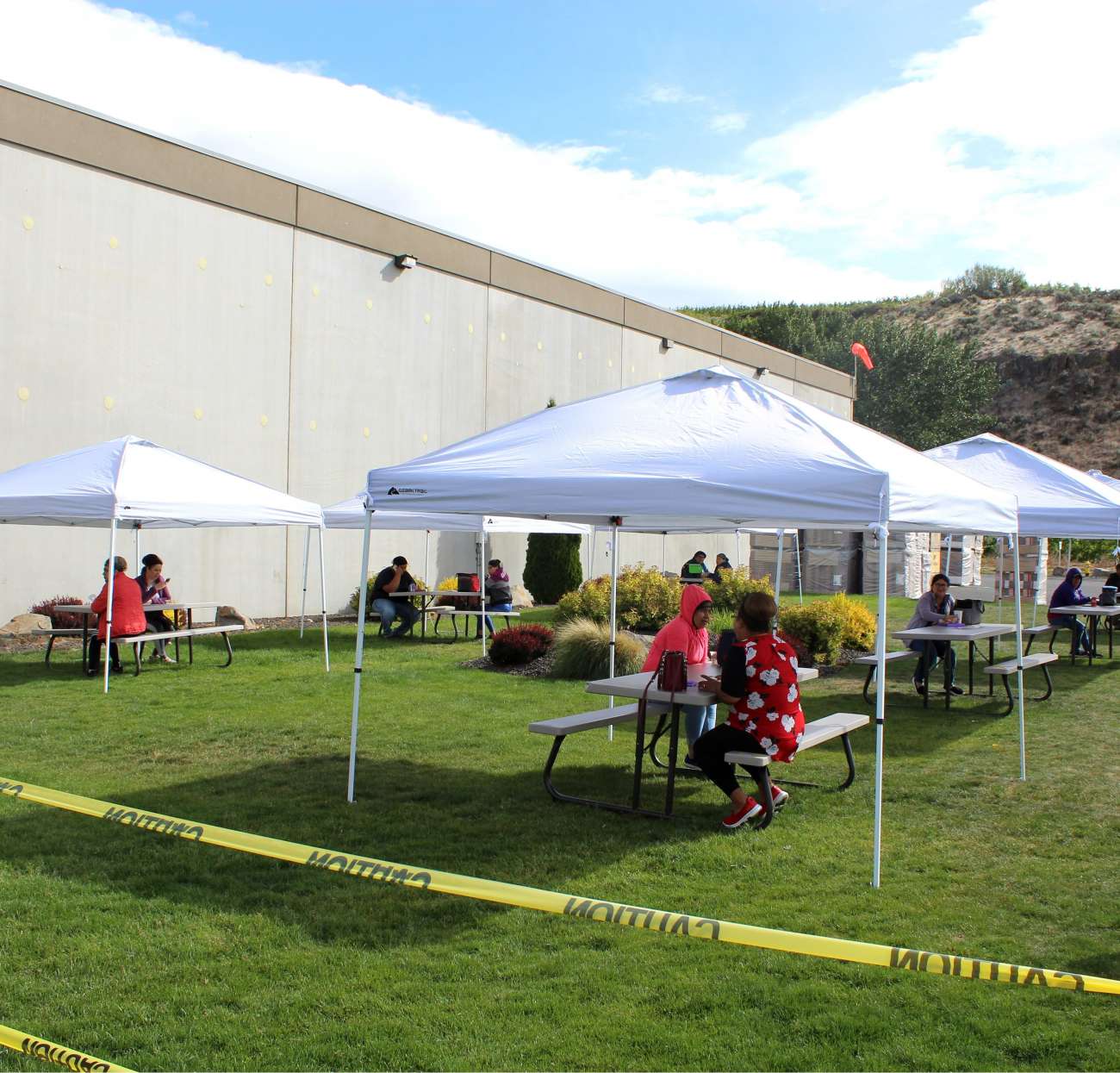 Ensuring the safety of our teams begins the moment each Superfresh employee drives into our facility site and extends throughout the work day, including breaks. Since current breakrooms do not allow all teammates to hold six feet of distance, and our PNW weather is becoming so beautiful lately, we have set up outdoor break stations at our various locations. Several picnic tables are set up daily, allowing two people per table. Each available seat is marked to guarantee a safe distance is met.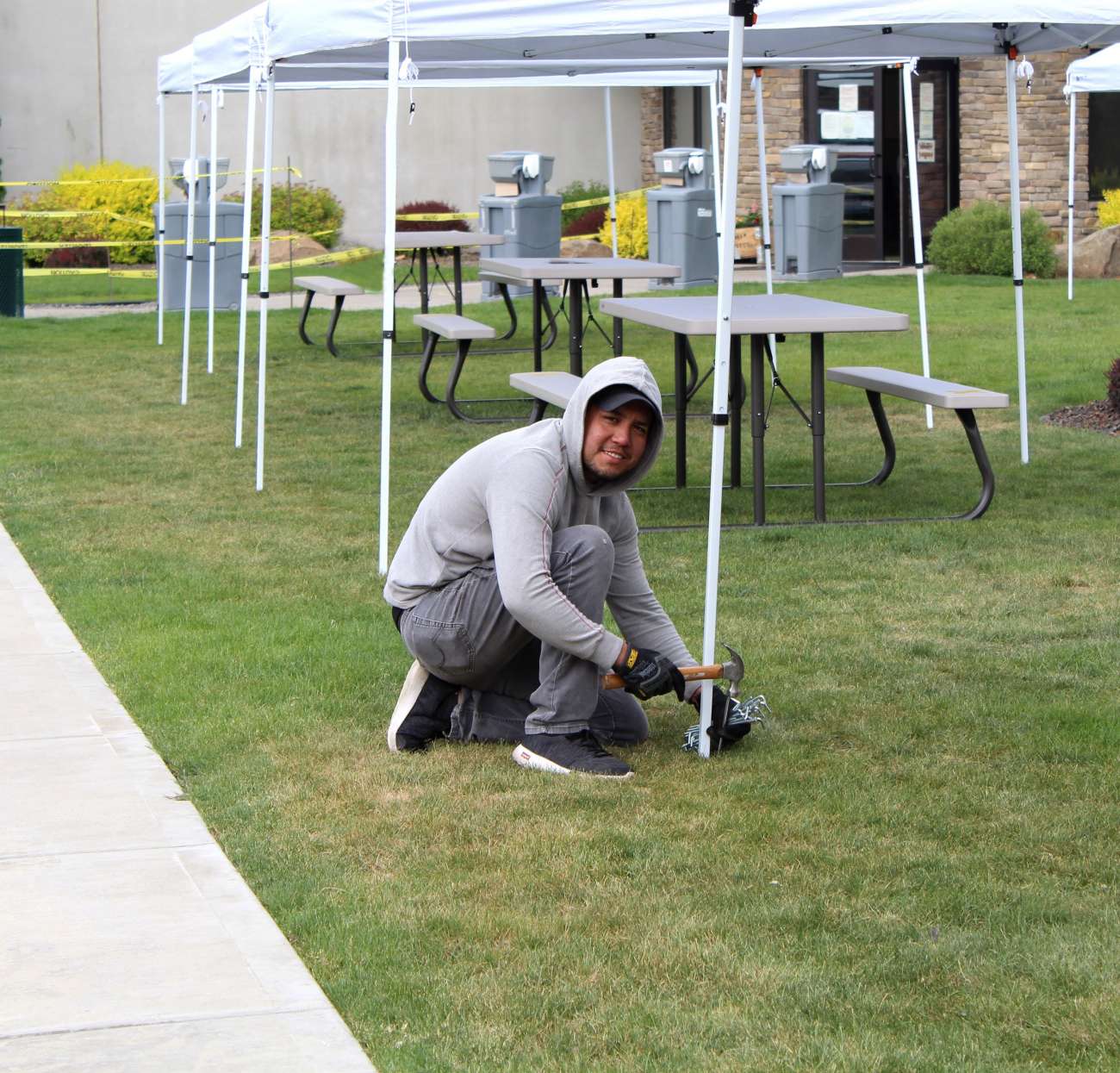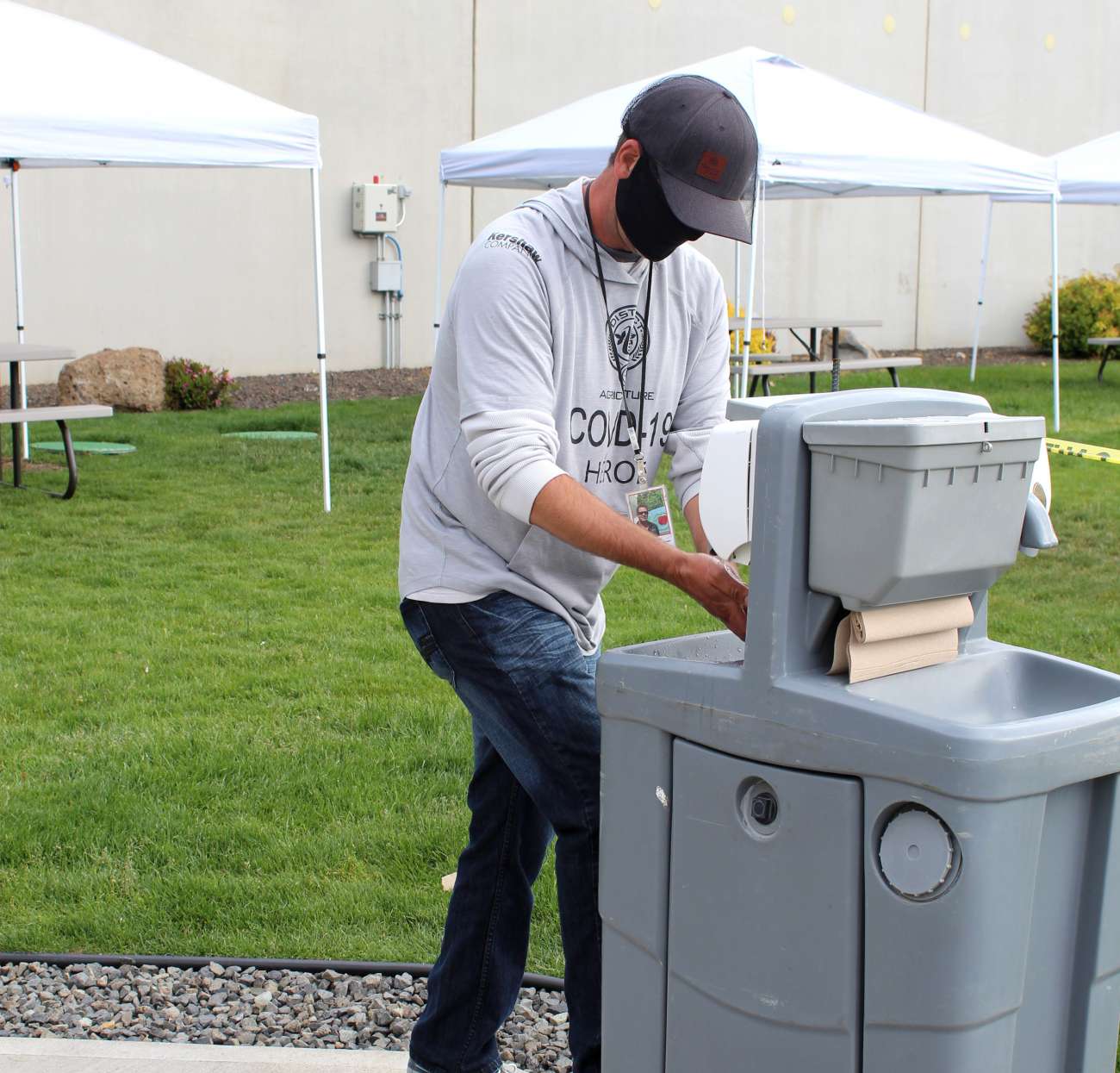 While sanitation has always been a priority at Superfresh Growers, additional hand washing and sanitation stations have been set up in and around all locations. Investing in sanitation equipment as well as new technology such as a touchless facial recognition clock in system, adding additional crew members for sanitation, installing barriers, and providing PPE is helping us do our part to reduce the spread of the COVID-19 virus. Our teams have also worked hard to keep moral up during these times by hosting a mask making contest, giving essential teammates COVID-19 heroé swag, and providing free lunch on multiple occasions. As we move forward through this pandemic, we will continue to follow regulations and recommendations set forth by the CDC and Washington State, as well as do our best to be leaders in the produce industry.