When asked to share what he enjoys most about his job, Director of Carrier Relations, Scott Wall, says that "every day brings a new challenge. The logistics industry is incredibly competitive. It is always changing and evolving." As someone with a self-proclaimed competitive nature, it is no surprise that Scott has thrived in his career with DSG Logistics®. Scott has worked for DSG Logistics for five years, quickly advancing to his current position. His job as Director of Carrier Relations is to oversee the carrier team, who maintains the relationships and accounts with partner truck lines.
Scott grew up in West Valley in Yakima, and attended La Salle High School. During this time, Scott would spend his summers and school breaks working in the warehouse at Roche Fruit, where his father has worked for over twenty years. This is how Scott first dipped his toe into the agriculture industry! After graduating high school, Scott became a dual sport college athlete, attending Pacific Lutheran University in Tacoma. There, Scott played two years of football and four years of baseball, all while studying Business Marketing.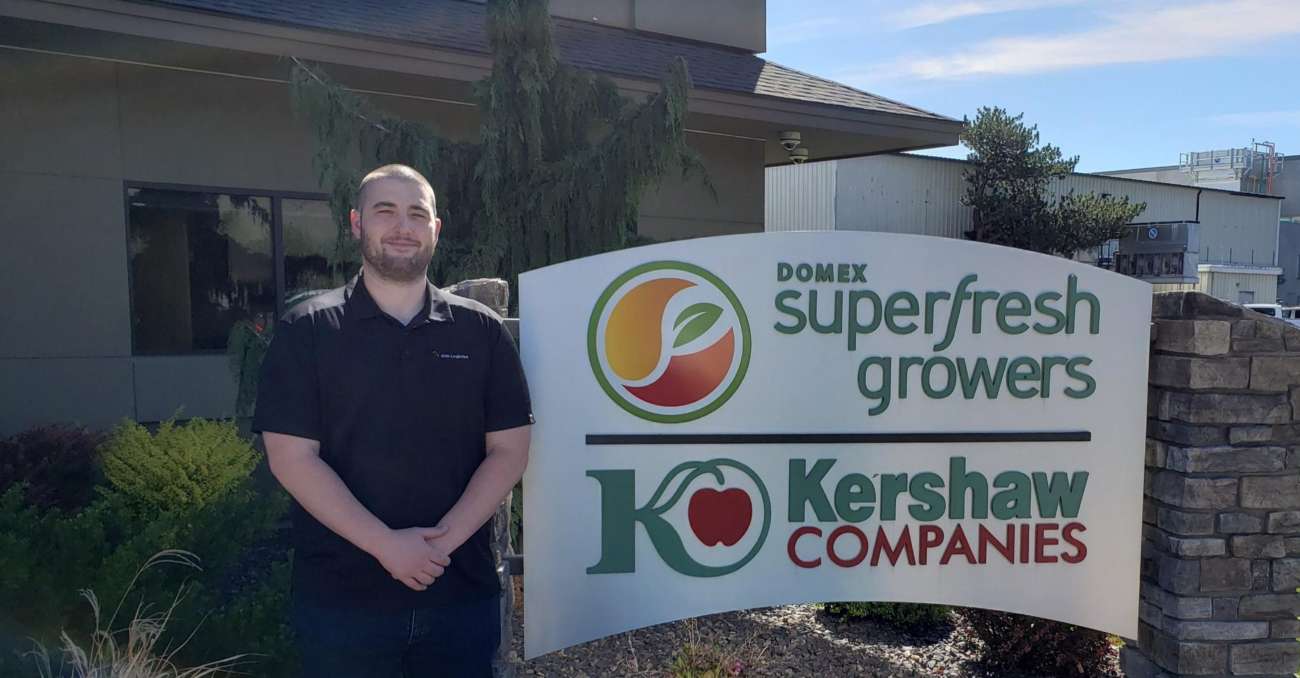 Scott's competitive side goes farther than just sports or succeeding at work. He claims to be a "competition junkie" and enjoys games such as Risk, Ticket to Ride, and Monopoly, however his family and friends will no longer play his favorite board games with him due to his competitiveness! When his schedule allows it he enjoys a round of golf, and spending time with his wife and two daughters. Scott met his wife, Emily, at the age of fifteen. The high school sweethearts have been together ever since! Emily is a stay at home mom to Charlotte, who will be three-years-old this year, and Elanor, who is six-months old. Charlotte loves Mickey Mouse and mermaids, Elanor loves bath time, looking at herself in the mirror, and putting any and every toy into her mouth. When asked what motivates him to do his Job, Scott replied "hands down, my family".
His drive to compete with others in the industry, as well as continually bettering himself and his teammates is what makes Scott Wall The Force Behind Fresh®.