"We are the day-to-day problem solvers. We work to be a resource to operations." This is the mindset of Jeanette Commodore, who comes to work every day solution-minded and ready to improve processes as she encounters challenges. Jeanette has been with Superfresh Growers® for five years and enjoys the action and challenges each day brings.
"Every day is different. I like our company culture and energy. Our team maintains a positive, solution-minded, go-getter atmosphere. We value individuality and expression. I like to see the different personalities, backgrounds, and personal strengths that everyone brings to the table," Jeanette shares. She appreciates how everyone on the team is empowered to be a leader and improve processes as challenges present themselves. "I like that I am allowed to suggest the idea or solution and implement it, without being shut down like some bureaucratic hierarchy-minded company would do," Jeanette writes.
She continues, "The mission statement, to act with urgency, transparency and integrity really hits home with me. Since being agile enough to adapt to situations is critical, it motivates me to think on my feet. My parents taught me to work hard and always do my best. If you are going to do it, do it right. My nature is to get things done and to step up and take control when I need to. I am motivated by the need to make sure 'the ball keeps rolling'. We should solve any problems that might disturb or delay our system.
"I understand that in operations; the wheel must keep turning. To ensure the success of our team, I try to help others if I can. Whether it is just showing them something in Computech (our order system) or explaining how a process works. My goal is that every team member has support and resources to do their jobs well," shares Jeanette.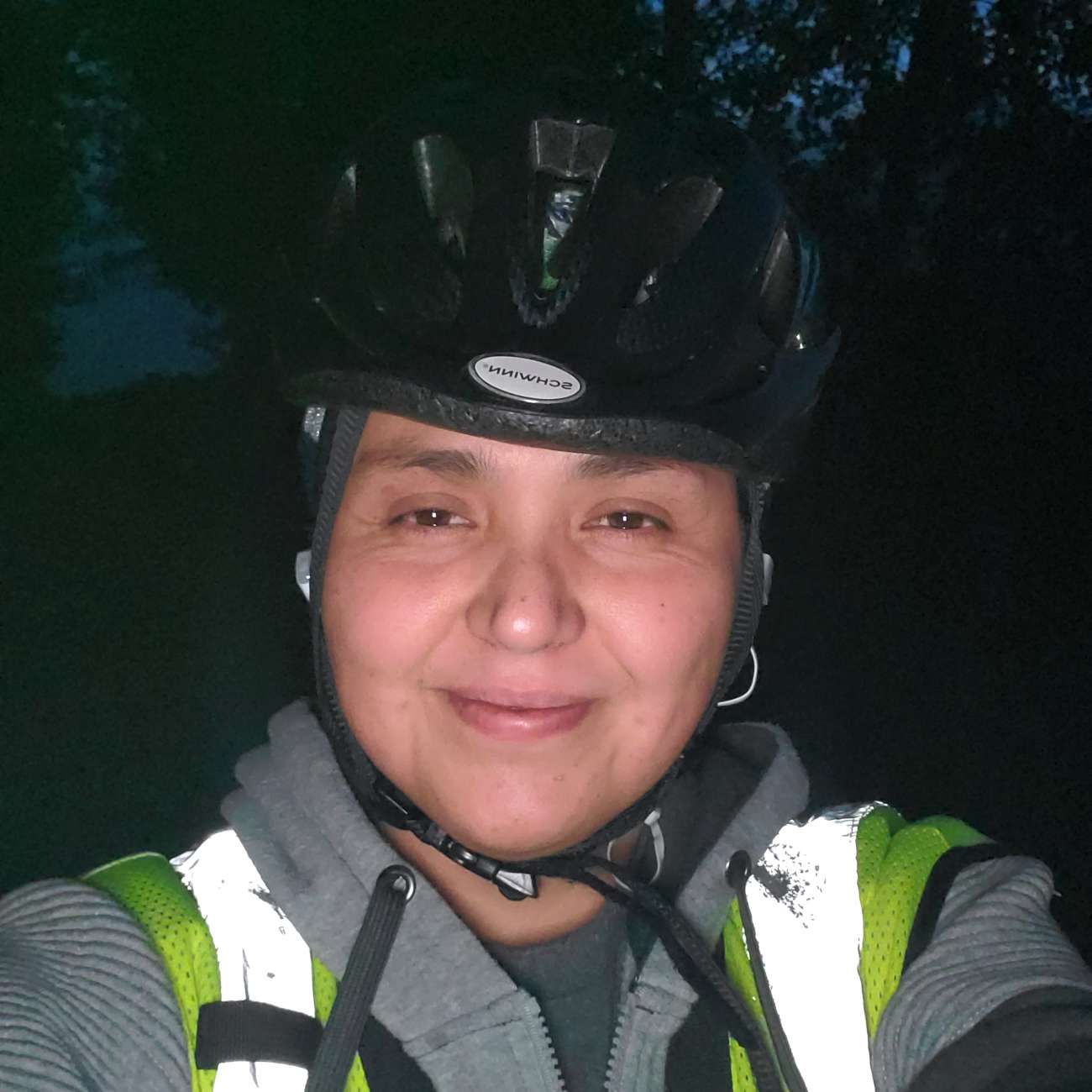 During the quick transition from sales coordination to sales, Jeanette "hit the ground running," she shares. "I was glad to get the hang of it quickly and the tasks felt natural to me." Her main tasks are to enter and process orders, work with logistics, customer service, and day-to-day order management. "While they may seem like simple tasks, knowledge of fruit, customer behavior and shipper operation is all required to set up orders that will ship with ease. Order management is where the fun comes in. It is our job to make sure an order ships with quality, in full, and in a timely manner. We are the problem solvers for the day-to-day orders," she writes.
Jeanette started in the produce industry at Giro Pack when she moved to Yakima from Seattle nine years ago. Her main duties there were inventory control, selling, shipping, and ordering machine parts. "It is there that I gained a general understanding of bagger machines and how a packing house works." She then joined Superfresh Growers as a Sales Coordinator where she "dove into the fruit industry. I quickly learned varieties, packs, sizes, and grading. I was amazed at the details and depth that goes into working with fruit. The coordination department taught me the foundation of Superfresh Growers and the strength of our network. I got to see how much goes into shipping a purchase order."
Jeanette loves that the Superfresh team feels like family. "A few years ago, I received birthday gifts and flowers from my pod and surrounding pods. It was an awesome surprise and a great feeling. Right then it occurred to me that we are like a family," she shares.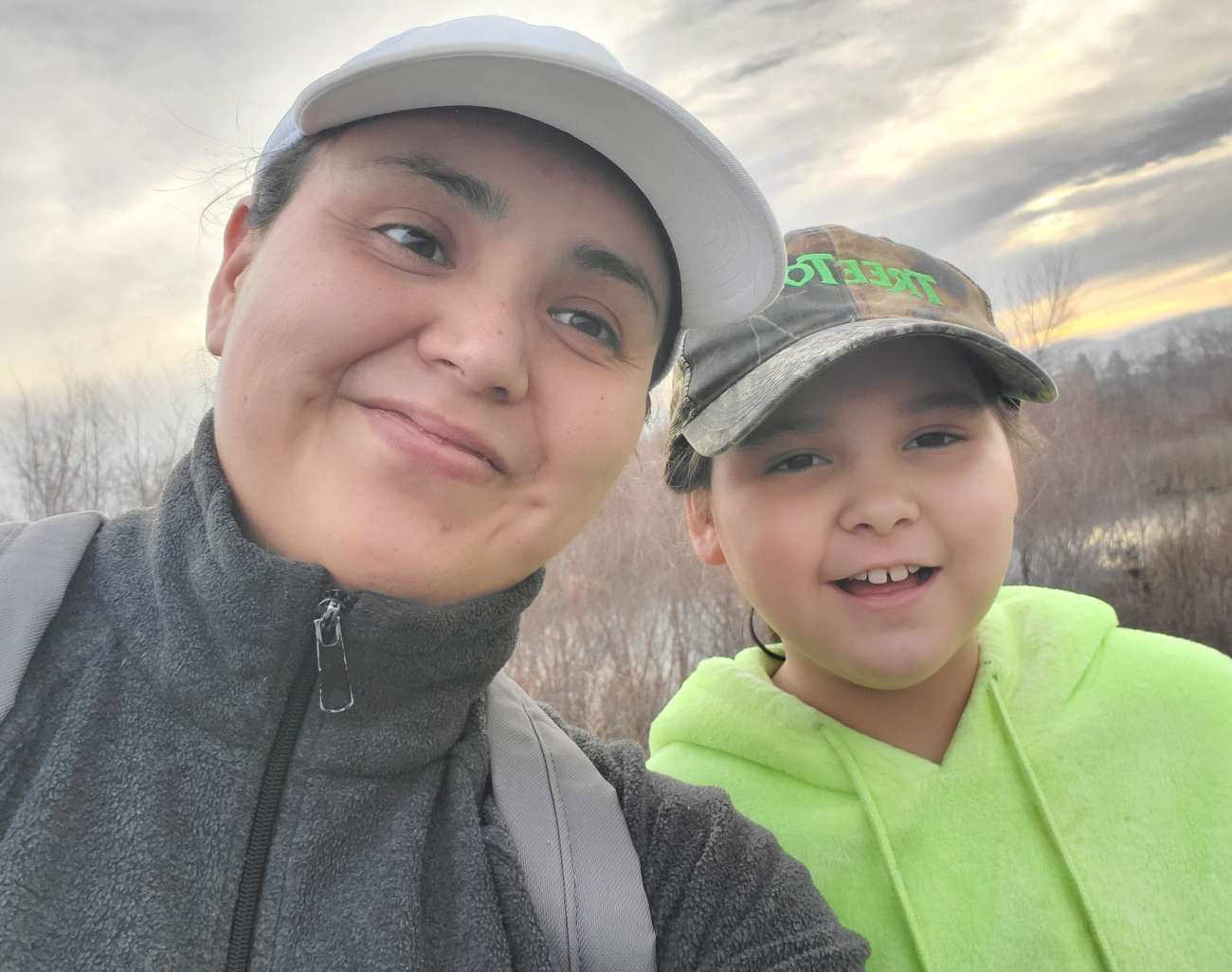 When Jeanette goes home, she likes to leave work at the door. "It's like changing worlds when I walk through the door. I like to keep family and work separate." When home with her family, Jeanette enjoys reading novels, riding her bike, watching a good TV show, and walking their dog with her nine-year-old daughter, Kathryn, and her husband, Nick. Her daughter is the light of her life and loves science, math, reading, and playing with their pet guinea pig and dog. "My family is my core in life," Jeanette shares.
Jeanette grew up in Seattle, WA, mostly. She also lived in Lakewood and Lummi for a few years each while growing, but she has always considered Seattle as her home. Jeanette moved to Yakima nine years ago with her husband who is from the Yakima Valley. Jeanette graduated from Indian Heritage High School in North Seattle. She earned an A.A. in General Studies at South Seattle Community College. She recently went back to school to earn a B.S. in Business Management at Western Governors University online and will graduate this June
Jeanette continues to move the needle forward and is motivated to work through any problems or challenges that arrive. As a team player, she makes sure her team members have the support and resources they need. Jeanette puts the company, her colleagues, and her customers first, and makes sure they feel supported, this is what makes Jeanette Commodore The Force Behind Fresh®.