Yield: 4
This simple vegan BBQ sandwich is a deliciously unique twist on a sloppy Joe! BBQ lentil mixture topped with a heaping mound of tangy apple slaw made with Autumn Glory apples. Perfect for game day parties and upcoming get togethers.
Click here for a printable recipe!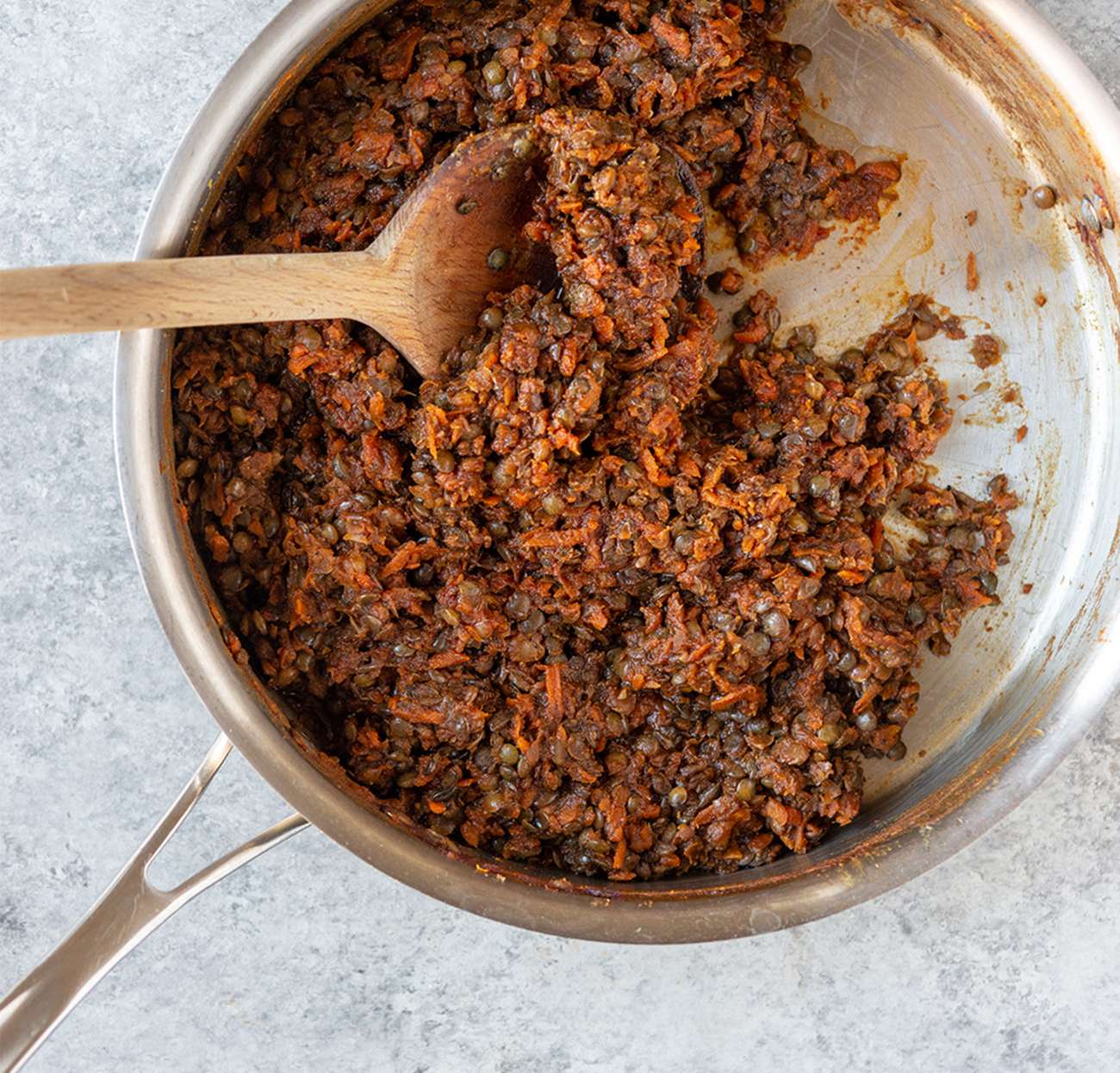 Ingredients
Vegan BBQ filling
1 cup green or brown lentils, rinsed and picked over
1 tablespoon olive oil
1 small white or yellow onion, finely chopped
1 cup packed finely shredded carrots (freshly shredded, see notes)
2 tablespoons molasses
¾ teaspoon smoked paprika
½ teaspoon ground cumin
1 teaspoon chili powder
½ teaspoon garlic powder
½ teaspoon salt
¼ teaspoon freshly ground black pepper
1 cup BBQ sauce
Autumn Glory apple slaw
2 cups shredded green cabbage
2 Autumn Glory apples, shredded
1 tablespoon fresh lemon juice
½ cup vegan mayo
1 tablespoon apple cider vinegar
1 teaspoon dijon mustard
½ teaspoon salt
½ teaspoon black pepper
4 whole wheat hamburger buns for serving
Directions
Add the lentils into a medium saucepan and cover with water by at least one inch. Bring to a boil, then reduce heat to low and simmer until lentils are just cooked, about 20-25 minutes. Drain and set aside.
While the lentils are cooking, prep the rest of the ingredients and make the slaw. In a medium bowl, whisk together the lemon juice, mayo, apple cider vinegar, dijon mustard and salt pepper. Add in the cabbage and Autumn Glory apples and stir until combined and dressed. Taste, adding more salt/pepper/vinegar as needed. Set aside.
In a large skillet, heat the olive oil over medium heat. Add the onion and carrots and cook until tender, about 5-8 minutes. Add in the molasses, spices, cooked lentils and BBQ sauce and cook another 5 minutes, stirring frequently, until warmed through and thick. Taste, adding more spices/molasses/BBQ sauce as desired.
To serve, divide the lentil mixture among 4 toasted hamburger buns and pile high with the prepared Autumn Glory apple slaw!
Recipe by Delish Knowledge for Domex Superfresh Growers®