Skill level: Easy
An equally beautiful and delicious side dish! Hasselback squash with slices of sweet Autumn Glory and hints of Rosemary is the perfect sweet and savory food for cozy dinners.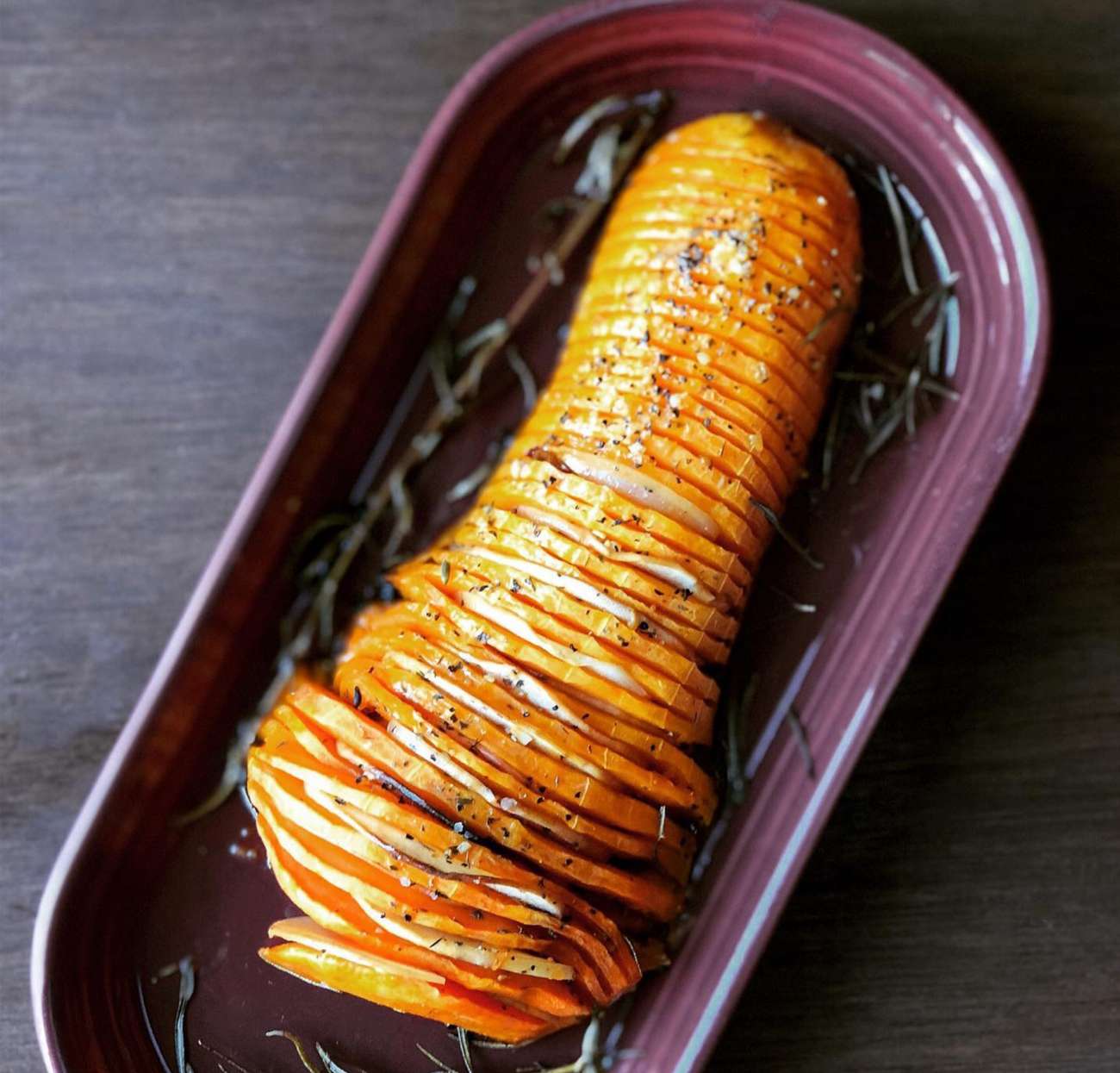 Ingredients
1 large butternut squash
2 Autumn Glory Apples
Fresh thyme or rosemary sprigs
salt and ground pepper
olive oil
Directions
Preheat to 425°F.
Core and thinly slice the apples.
Halve squash lengthwise and scoop out seeds with a large spoon. Using a peeler, remove skin. Place both halves face down on an oiled baking sheet. Create a hasselback on the squash by making slices across each half but not cutting all the way through. Just enough to insert slices os Autumn Glory apple into every other slice.
Drizzle the squash with olive oil and season liberally with salt and pepper. If you like a kick you can add a touch of cayenne too! Arrange the fresh herbs on the tray for beautiful aromatics and bake for 35-40 minutes or until a fork meets no resistance.
Recipe by Urban Farm Foods for Domex Superfresh Growers®