Yield: 1
Sometimes you need to switch up how you enjoy your apple a day! Tahini toast topped with slices of Autumn Glory, a drizzle of honey, and pine nuts makes for a well-rounded breakfast or afternoon snack!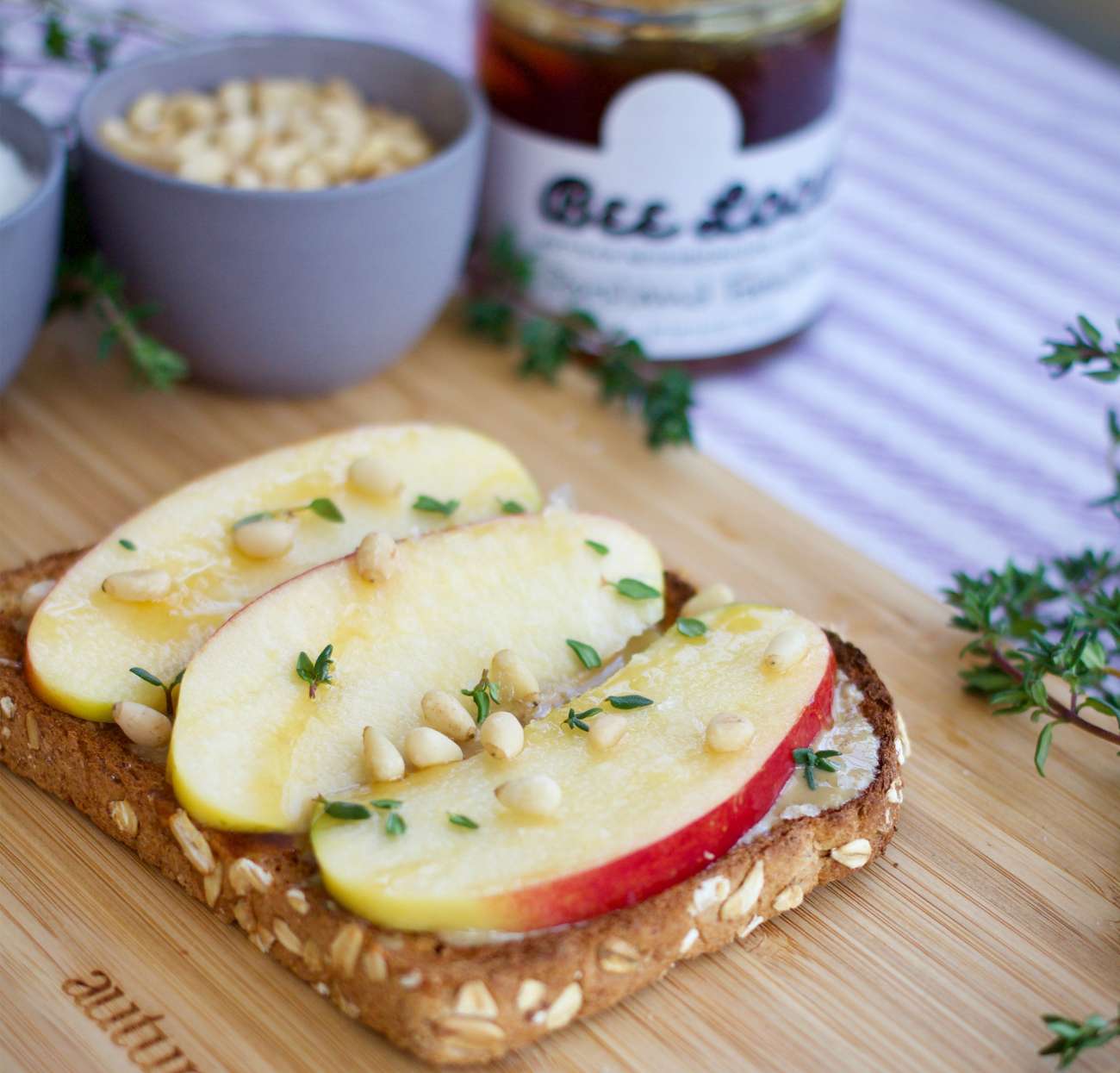 Ingredients
1 Slice of your favorite bread, toasted
2 tablespoon tahini
3-5 slices of Autumn Glory apple
1 tablespoon honey
1 sprig fresh thyme, stem removed
1 tablespoon pine nuts, lightly toasted
Flake salt, to taste (optional)
Directions
Top toast with the above ingredients in order (tahini, apples, honey, thyme, pine nuts, and salt). For the pine nuts, the easiest way to toast them is in a toaster oven for 3 minutes. If you do not have one, stove top toasting works too, but be careful to use low heat and keep them moving in the pan to avoid burning. This recipe is (optionally gluten free), dairy free, and vegetarian. Enjoy!
Recipe created by The Spicy Bee for Domex Superfresh Growers®.