Skill level: Easy
Taste the delicious caramel and cinnamon notes of Autumn Glory with a touch of chocolate and a sprinkle of festivity! These Apple "donuts" are perfect for Valentines Day and you can always switch the shape and topping for another holiday! Similar recipes include our Christmas apple "cookies" or Granny Smith Apple "Cookies".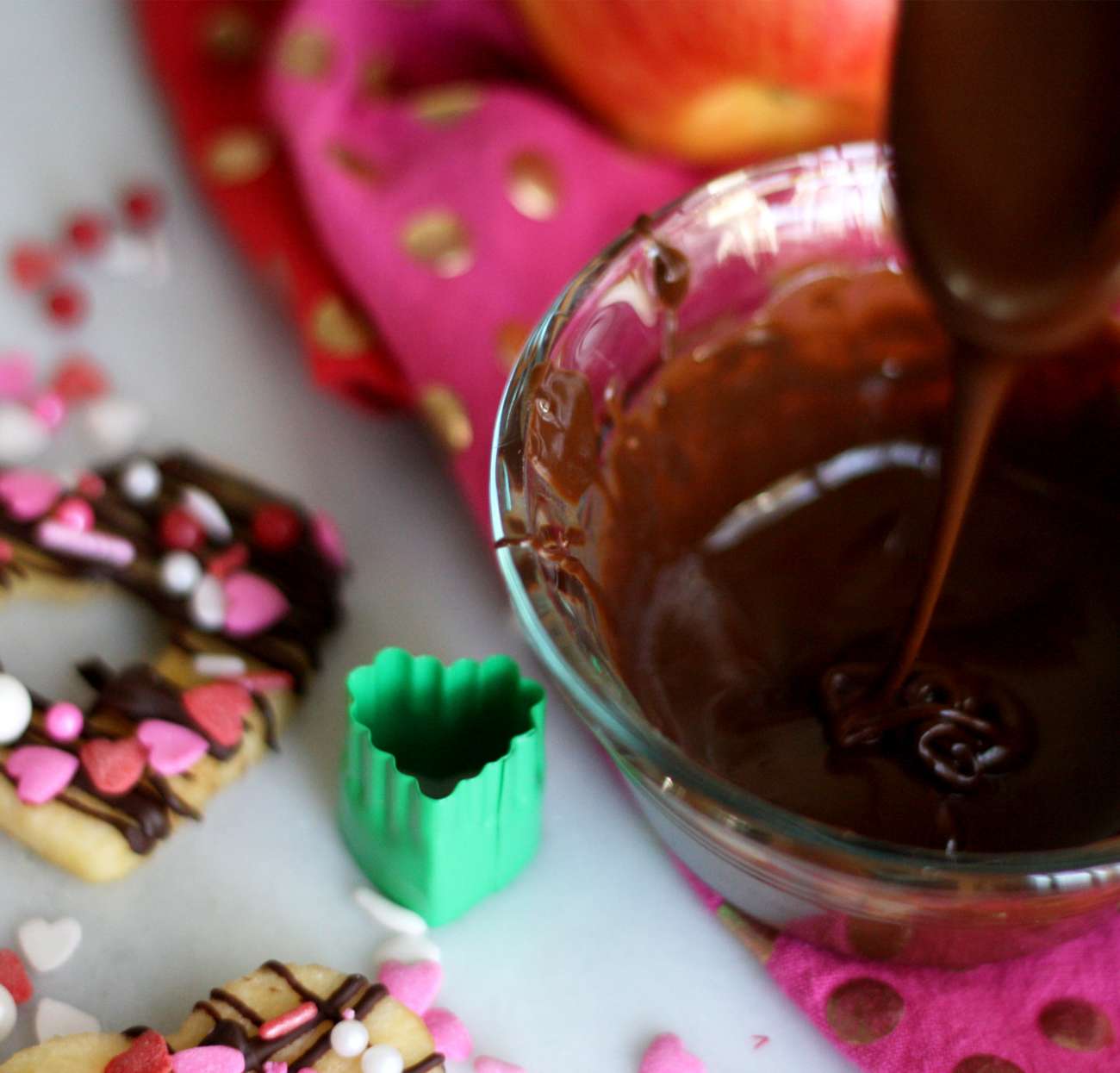 Ingredients
Autumn Glory® apples
Chocolate chips (semi-sweet and white chocolate are used here)
Festive sprinkles
1 small heart shaped cookie cutter
1 large heart shaped cookie cutter
Lemon juice
Cool water
Directions
Add a splash of lemon juice to a bowl of water and set aside
Begin by slicing your apple into ¼ inch thick slices. Place slices immediately into lemon water bowl. (The lemon juice will help extend the freshness of the apple slices after being cut)
Remove slices from water and pat dry.
Next, take an appropriately sized cookie cutter and press it into one of your slices. Use your small heart-shaped cookie cutter to cut the core.
Melt your chocolate in the microwave, being careful not to burn it. 30 second intervals, stirring between each time works best.
Drizzle your chocolate over your heart shapes and dust with festive sprinkles.
Place in the freezer for 5 minutes.
Allow to sit at room temperature for a minute or two.
Enjoy!
Recipe created by Probably Polka Dots for Domex Superfresh Growers®.