Skill level: Easy
This is such a fun project for kids!! These apple holiday "cookies" are equally delicious and cute, with all the family fun that goes along with making holiday treats together.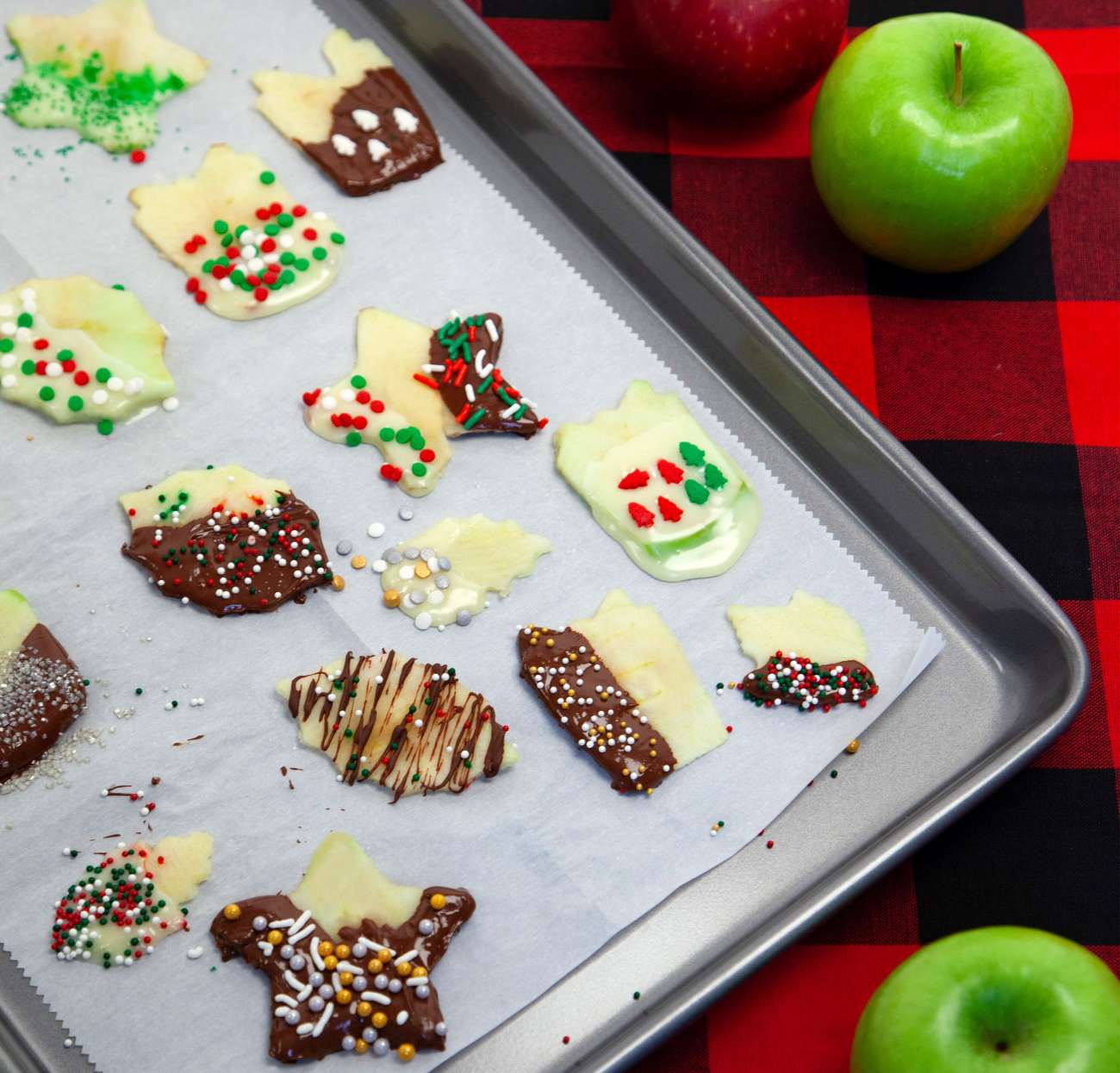 Ingredients
Cosmic Crisp apples
Granny Smith apples
Lemon juice
Chocolate chips, melted
White chocolate chips, melted
Sprinkles
Directions
Thinly slice your apples and set in a bowl of water with a couple tablespoons of lemon juice.
Melt bowls of chocolate and white chocolate for dipping.
Drying off apples slices as you go, use small holiday shaped cookie cutters to cut shapes out of center of apple slices.
Dip apple slices in chocolate of your choosing, feel free to do a small dip or cover the entire "cookie", it's completely up to you!
Finish with a dusting of holiday sprinkles. You may need to set the cookies in the fridge/freezer to allow to fully set.
Enjoy!