Skill level: Moderate
Ooey, gooey, and boozy - Give this caramel apple freakshake a try for the ultimate Autumn Glory brandy milkshake! Add whatever toppings you'd like to customize. This is what we call adulting done right!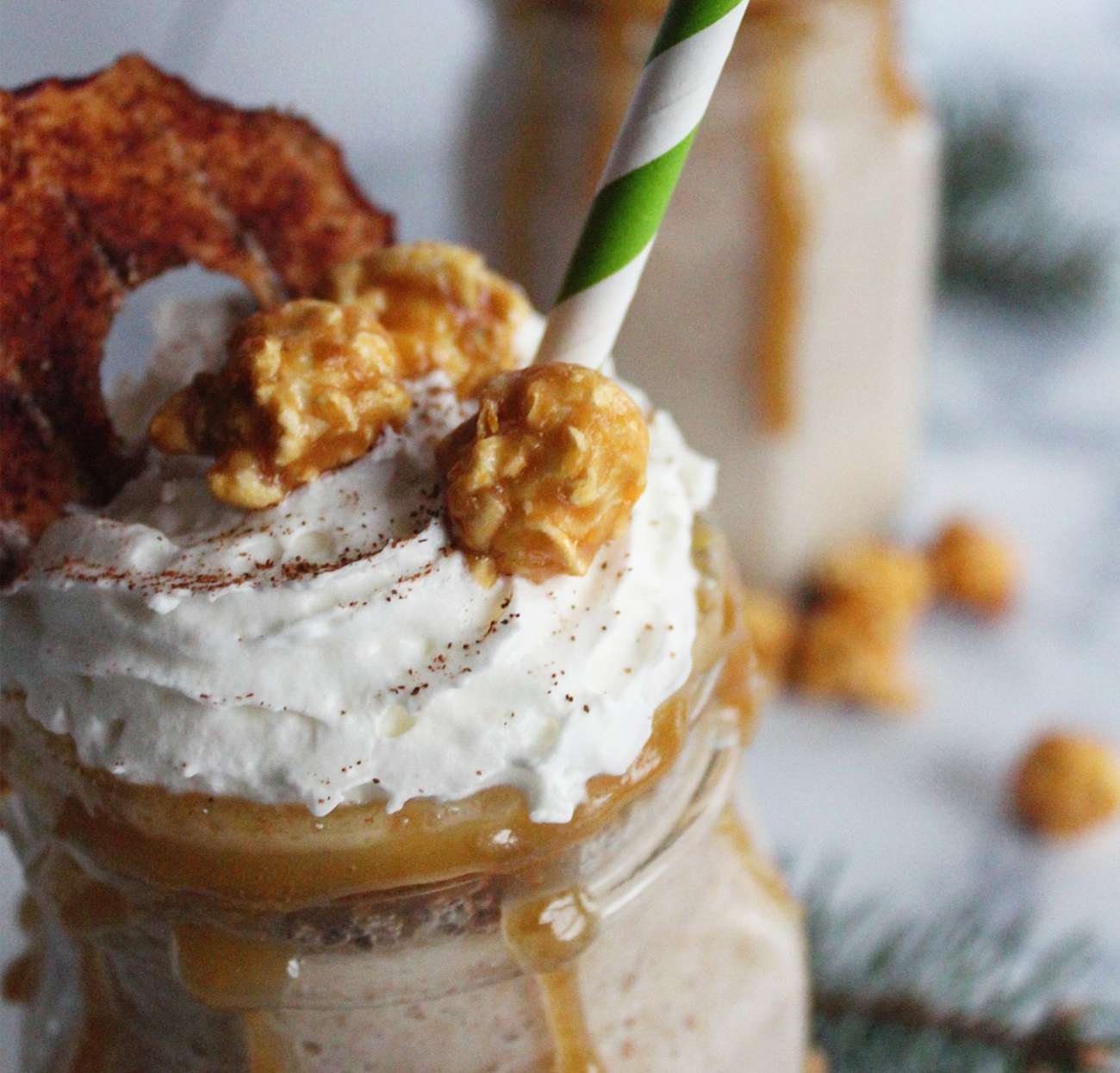 Ingredients
Shake
1 Autumn Glory apples
½ cup apple brandy
2 tablespoon ground cinnamon
½ cup brown sugar
3 scoops french vanilla ice cream
2 cups milk
Whipped cream
Caramel sauce
Caramel corn
Apple Chips
1 Autumn Glory apple
1 tablespoon ground cinnamon
1 tablespoon brown sugar
Directions
Preheat oven to 400°F and line a baking tray with parchment paper and set a cooling rack on top.
Core two of the apples and cut them into 1 inch pieces, do not peel. Soak them in the brandy and chill for 3 hours, or overnight if you have time.
Cut the remaining apple (for the crisps) into thin slices, dusting in the sugar and cinnamon. Bake for 3 hours before removing and cooling for serving.
In a small pot, cook the apples pieces, excess brandy, brown sugar and cinnamon on a medium heat for 10 minutes until soft. Remove from the heat chill for 45 minutes.
Pour the milk, ice cream and chilled apple pieces into a blender and pulse blend for 30 seconds until smooth and airy.
Pour into glasses of choice, top with a dusting of cinnamon, whipped cream, caramel corn and the cooled apple slices.
Recipe created by Milk With No Sugar for Domex Superfresh Growers®.