Yield: 1 pie, feeds 8
Skill level: Easy
You can never have too many ways to bake an apple pie! This special version is made using Autumn Glory apples, adding hints of caramel and cinnamon to the filling. All while baked in a cast iron skillet! Don't forget to top with a scoop of vanilla ice cream and a drizzle of caramel sauce!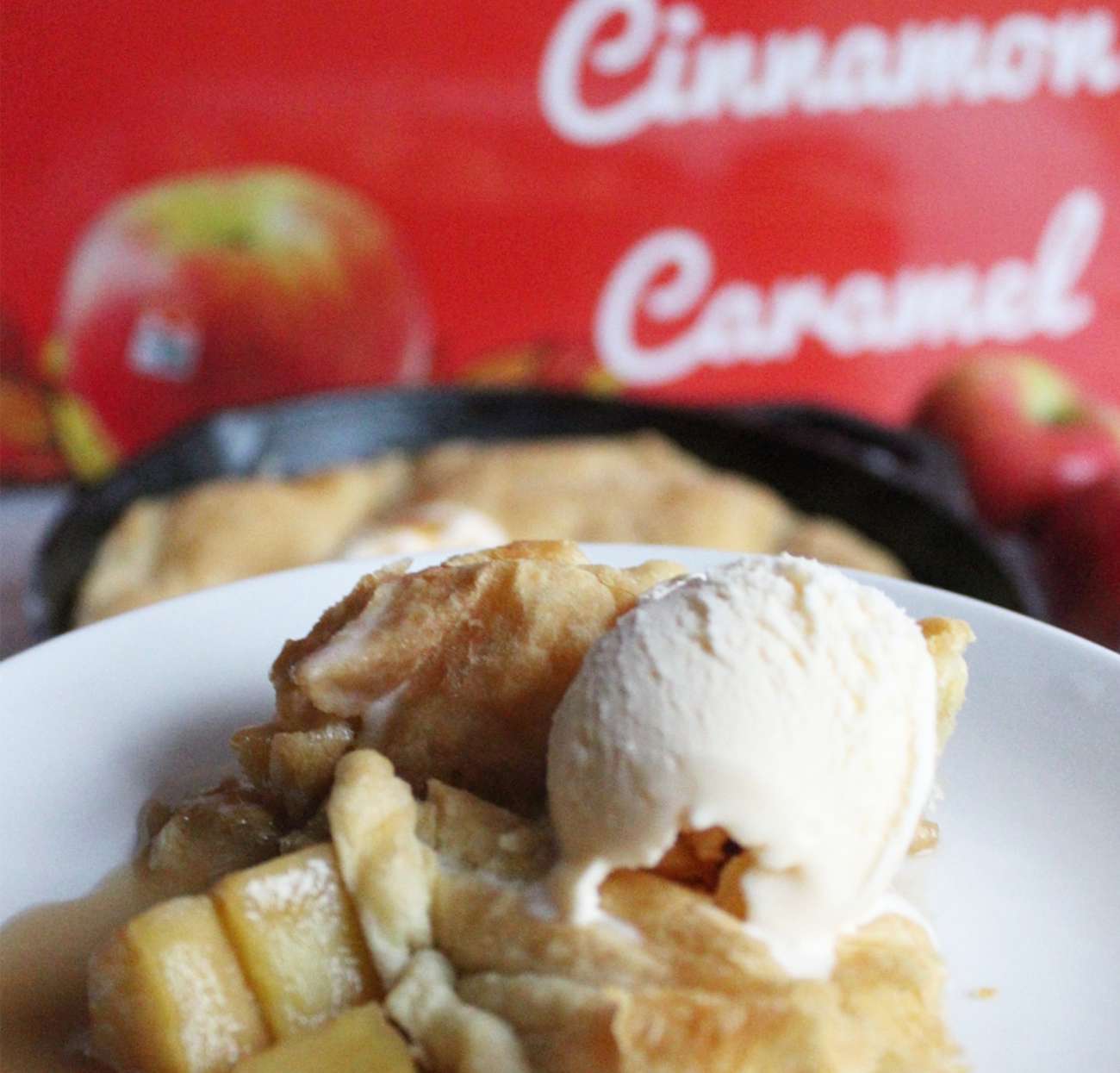 Ingredients:
2 sheets of frozen puff pastry
6 Autumn Glory Apples
Juice of half a lemon
1 tbsp ground cinnamon
½ tbsp ground ginger
½ tbsp ground nutmeg
1 ½ cups brown sugar
¾ cup heavy whipping cream
6 tbsp unsalted butter
½ tsp salt
Vanilla ice cream to serve
Directions
Defrost the pastry sheets as per instructions (typically 30-40 minutes)
While the sheets are coming to room temperature, peel and core the apples and cut into 1 inch pieces, transferring to a small bowl and mixing with the lemon juice and spices. Place apples into the fridge while you create the caramel sauce.
In a pan on a low heat, melt the butter, sugar and cream together. Whisk for 10 minutes until the sugar has dissolved and the sauce starts to bubble before decanting half of the sauce into a mason jar then folding in the chilled apple chunks. Stir until the apples are well coated and remove from the heat. Chill the decanted sauce until ready to serve.
Roll out one sheet of pastry and line your skillet. Spoon in the apple mix before adding the second rolled pastry sheet on top. Feel free to add your own spin on the design!
Bake at 350°F for 20 minutes until the pastry is golden brown. Allow to cool before serving with vanilla ice cream. Bon appetit!
Recipe created by Milk With No Sugar for Domex Superfresh Growers®.