Yield: 30 oz
Skill level: Easy
This Super Red Juice is equally beautiful, nutritious, and delicious! Juice up Autumn Glory along with the rest of these hearty ingredients for the perfect super red and Superfresh drink!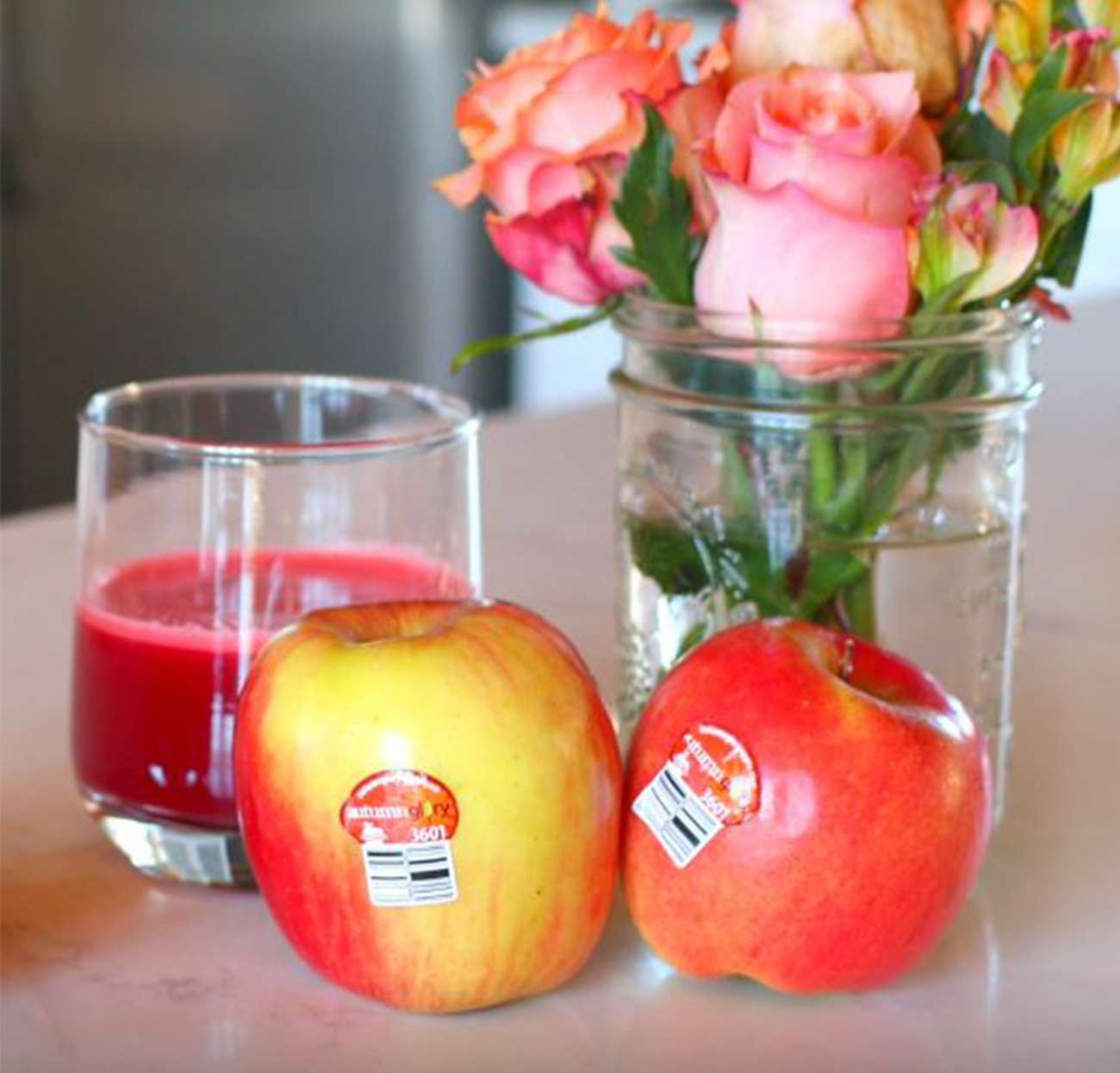 Ingredients
3 Autumn Glory® apples
1 beet stem, removed and peeled
1 red bell pepper, seeds and stem removed
1 red grapefruit, peeled
6 strawberries, green tops removed
1/2 a jicama (skin can be left on)
Directions
Make sure all pieces are small enough to fit through your juicier, juice all ingredients, stir, and enjoy!
Recipe by Nosh and Nourish for Domex Superfresh Growers®