Yield: 12 Slices
Skill level: Moderate
Try this new take on traditional banana bread! The Greek yogurt makes the loaf amazingly moist while the Superfresh blueberries put a fun spin on a fan favorite treat. Use this recipe for breakfast, an after school snack, or even dessert!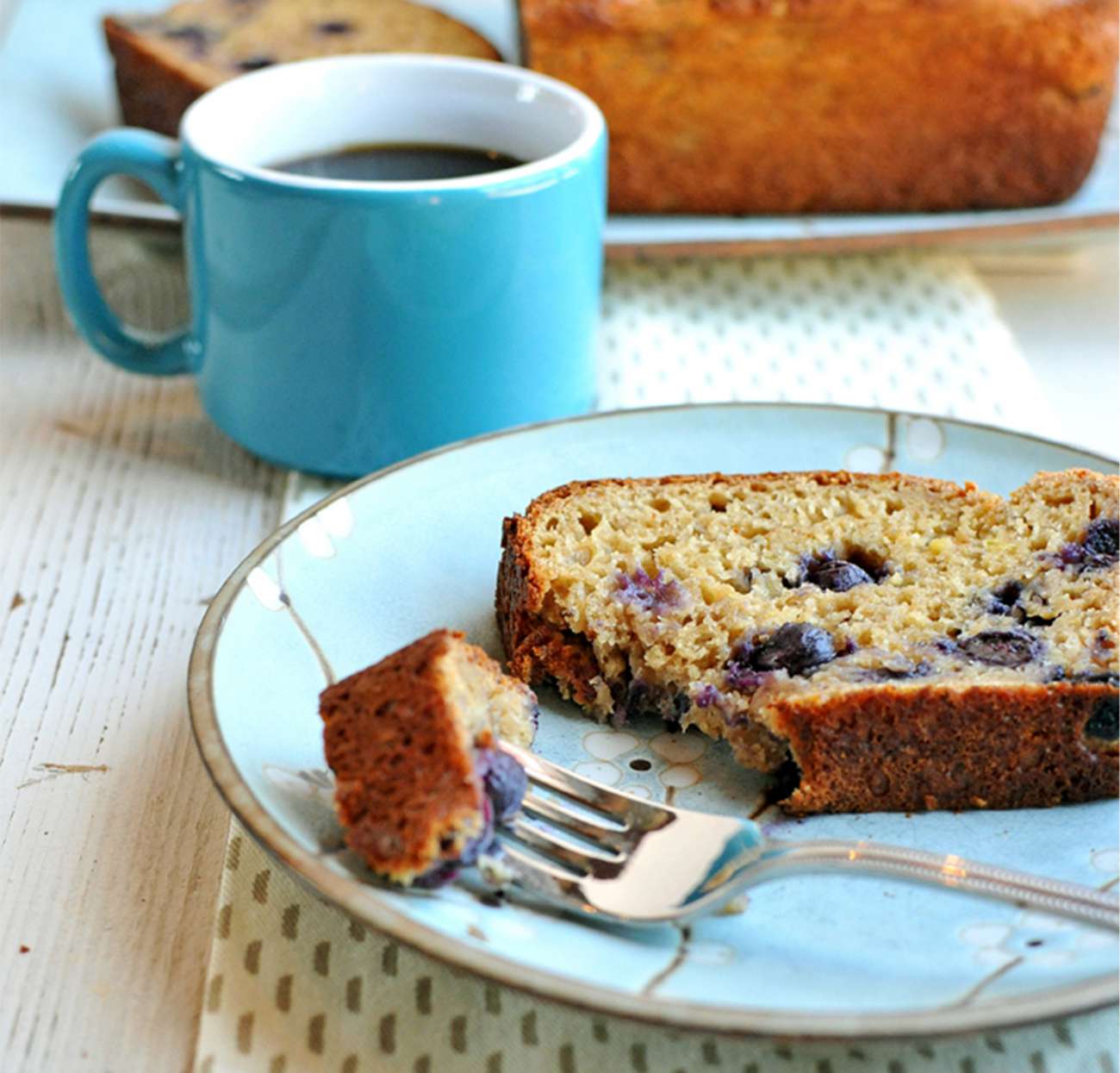 Ingredients
1 ½ cup whole wheat pastry flour
3 tablespoons whole wheat pastry flour
1 ½ teaspoon baking powder
½ teaspoon kosher salt (optional)
¼ cup honey (or sub 1/2 cup brown sugar)
1 teaspoon vanilla extract
2 ripe bananas (small)
2 eggs
¾ cups Greek yogurt (vanilla or blueberry)
1 cup Superfresh blueberries
Directions
Preheat oven to 375°F. Start by combining flour, baking powder, and salt in a large mixing bowl.
In a separate bowl, mash bananas with a fork until they are gooey and liquid-like.
Add eggs, vanilla and brown sugar, mix thoroughly.
Add Greek yogurt.
Whisk until everything is well combined and no lumps remain.
Pour the wet ingredients into the dry ingredients, and mix until just combined. Fold in the blueberries.
Pour batter into a greased loaf pan and distribute evenly.
Put into the oven and bake for one hour, or until the top is golden brown and a toothpick comes out clean.
Transfer to a cooling rack and let the bread cool for at least ten minutes before slicing.
Recipe created by Nosh and Nourish for Domex Superfresh Growers®