This salad makes for the perfect light and delicious summer meal! Crisp Autumn Glory apples combine with the fresh flavors of butter lettuce, cucumbers, avocado, shrimp, and the perfect homemade green goddess dressing!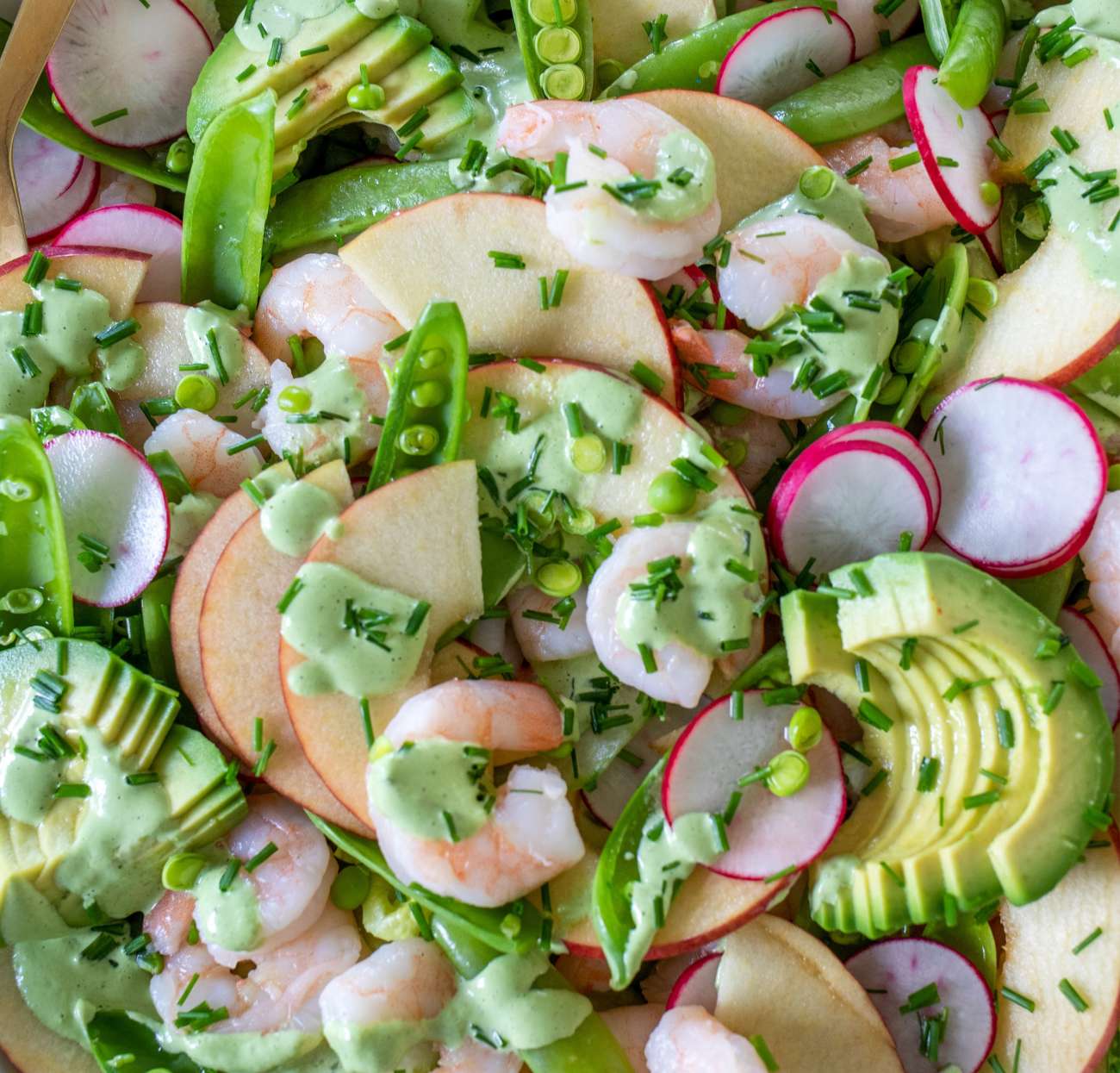 Ingredients
1 head butter leaf lettuce, torn
1 Autumn Glory apple cored, cut in half and sliced
1 lb cooked shrimp
3 radishes, thinly sliced
1 English cucumber, thinly sliced
1 ripe avocado, sliced
chopped chives for garnish
For Dressing:
2 teaspoons anchovy paste
1 clove garlic
½ cup sour cream
½ cup mayonnaise
½ cup chopped fresh flat leaf parsley
¼ cup chopped fresh dill
¼ cup chopped fresh chives
juice of 1 lemon
½ teaspoon kosher salt
¼ teaspoon black pepper
Directions
In a blender, combine dressing ingredients and puree until smooth.
Combine salad ingredients in a large bowl and drizzle with dill green goddess dressing.
Serve immediately!