Yield: 1 cocktail
Skill level: Easy
Pink Lady apple juice, cinnamon whiskey, and a sweet sugar rim combine for the perfect cocktail for your honey this Valentine's Day! Pink Lady apples have the perfect sweet-tart balance and a delicious buttery texture. Along with their vibrant skin, it's a no-brainier they're perfect for this holiday cocktail!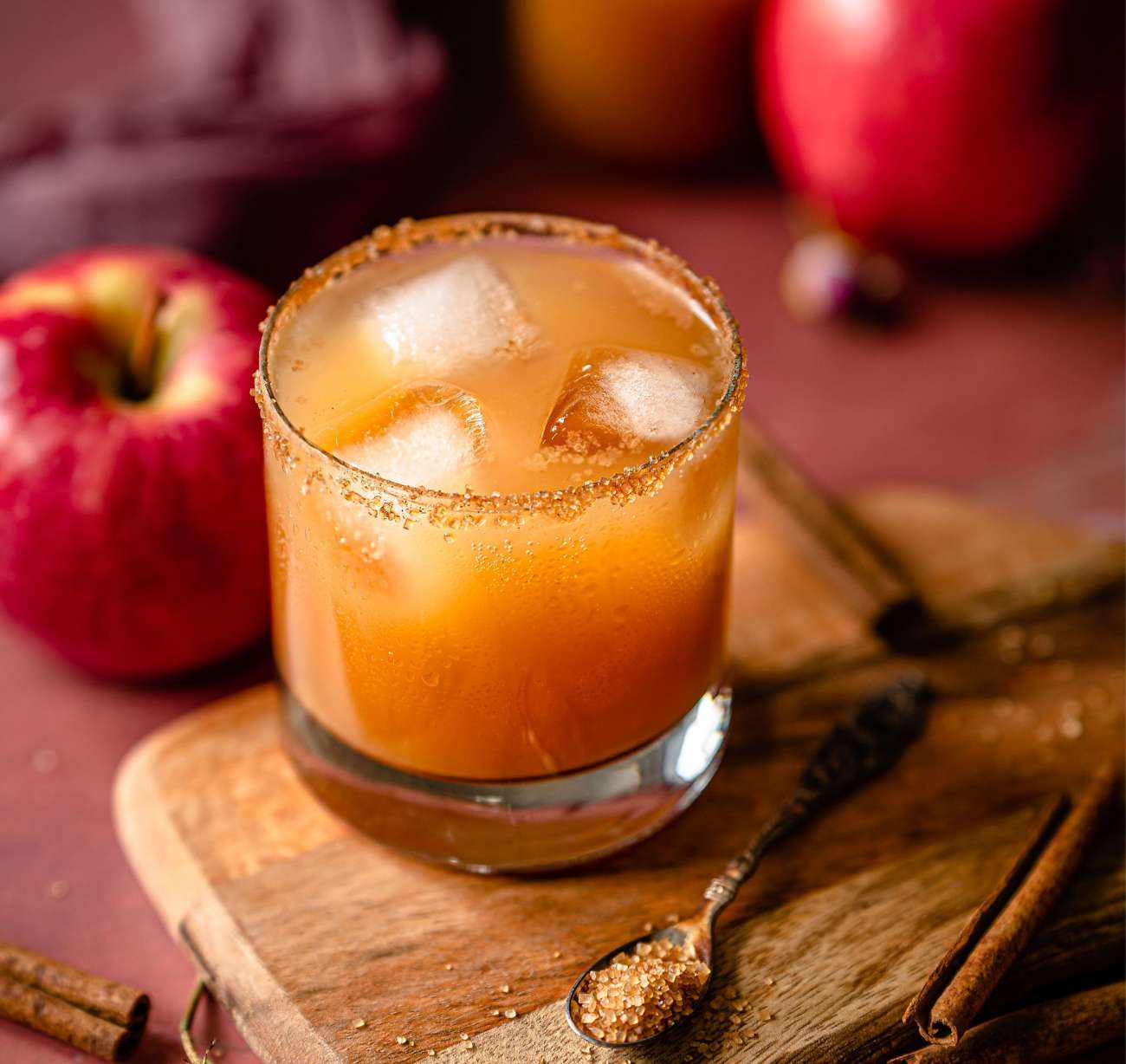 Ingredients
𝘚𝘶𝘨𝘢𝘳 𝘙𝘪𝘮
1 tsp raw sugar
½ tsp ground cinnamon
Lemon wedge
𝘊𝘰𝘤𝘬𝘵𝘢𝘪𝘭
Ice
4 oz apple juice made from Pink Lady apples
2 oz sparkling water
1-2 oz cinnamon whisky
Directions
Mix together on a plate the raw sugar and cinnamon. Run a lemon wedge around the rim of your glass. Dip the glass into the raw sugar-cinnamon mixture.
Drop a couple of ice cubes into your glass and top with freshly made apple juice, sparkling water, and 1-2 ounces of fireball cinnamon whisky.
Stir and enjoy!
Recipe by Murielle Banackissa for Superfresh Growers.