Yield: 2
Skill level: Easy
A delicious and simple apple crisp to be enjoyed any time of the day! Due to the delicious sweetness of Autumn Glory apples, this recipe does not call for any sugar! Top with a dollop of Greek yogurt for a hearty breakfast or a scoop of vanilla ice cream for a comforting dessert.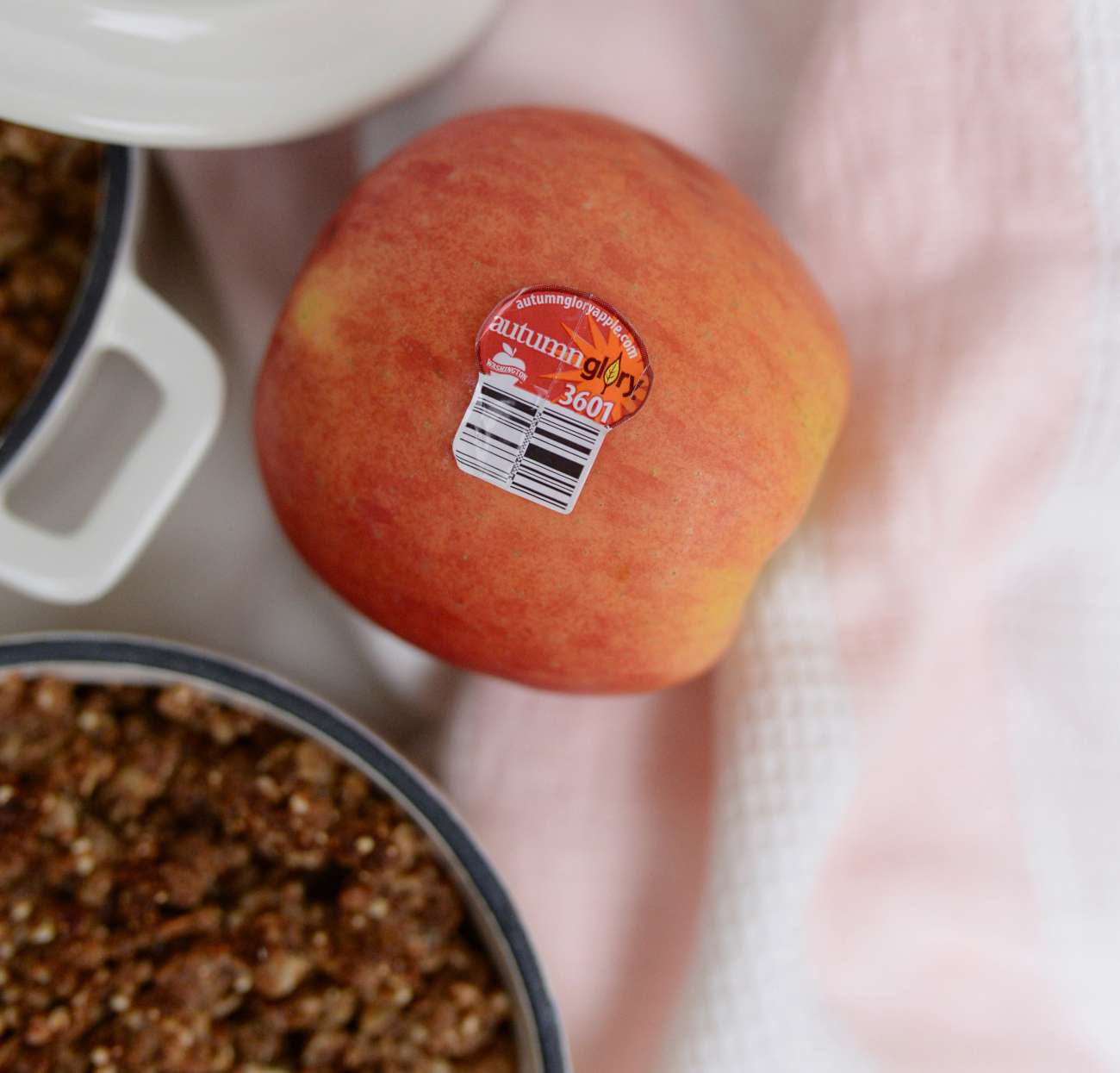 Ingredients
2 Autumn Glory apples, peeled and diced
½ lemon, juiced
1 tablespoon flour
1 cup old fashioned oats
1 teaspoon hemp seeds
1 teaspoon amaranth seeds
½ cup ground flaxseeds
½ cup smooth almond butter (peanut or sunflower butter may be used as substitute)
⅓ cup honey
1 teaspoon vanilla
¼ teaspoon salt
Optional: 1 tablespoon salted butter, melted
Directions
In a medium bowl mix diced apples with lemon juice and flour. Optional: for extra flavor add melted butter over apples.
In a medium bowl mix oats, flaxseed, almond butter, honey, vanilla and salt. Mix until everything is integrated.
Distribute apple mixture into 2 mini cast iron pots, baking dishes, or bowls. Cover with oat mixture.
If warm recipe is desired, pop into oven and bake on 350ᵒ F for 10 minutes. Top with yogurt or ice cream. Enjoy!
Recipe created by Peaches to Pearls for Superfresh Growers®.