Yield: 4 servings
Skill level: Easy
Ingredients
2 Autumn Glory® apples, peeled, cored, and cut into sixteen wedges each
2 medium sweet potatoes, peeled and cut into wedges (similar in size to the apples)
1 red onion, peeled with ends removed and cut into wedges
¼ c. extra virgin olive oil
¼ c. fresh sage, minced
½ tsp. cardamom
1½ tsp. kosher salt
fresh ground pepper to taste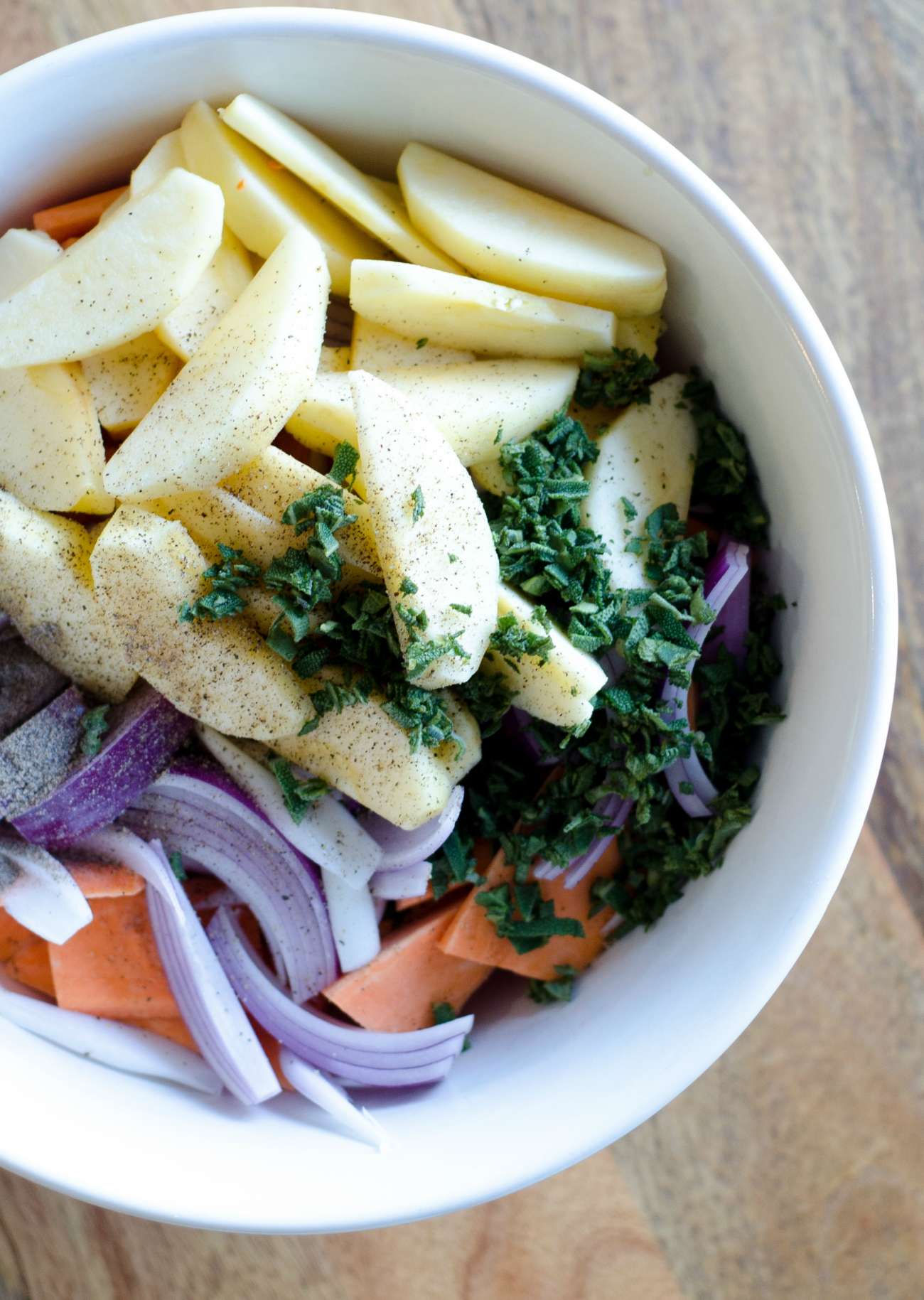 Directions
Preheat oven to 400º.
Toss all of the ingredients in a large bowl and then spread evenly on a baking sheet lined with parchment paper to prevent sticking.
Roast in the oven for one hour, until the sweet potatoes are very tender and the apples are cooked but still slightly firm.
Serve warm.