Skill level: Easy
Quick to throw together, this salad makes the perfect side dish for a holiday get-together or a simple healthy lunch! This spinach based salad is topped with Autumn Glory apples and a Greek yogurt dressing (plus a lot more goodies) for the perfect sweet and savory combo!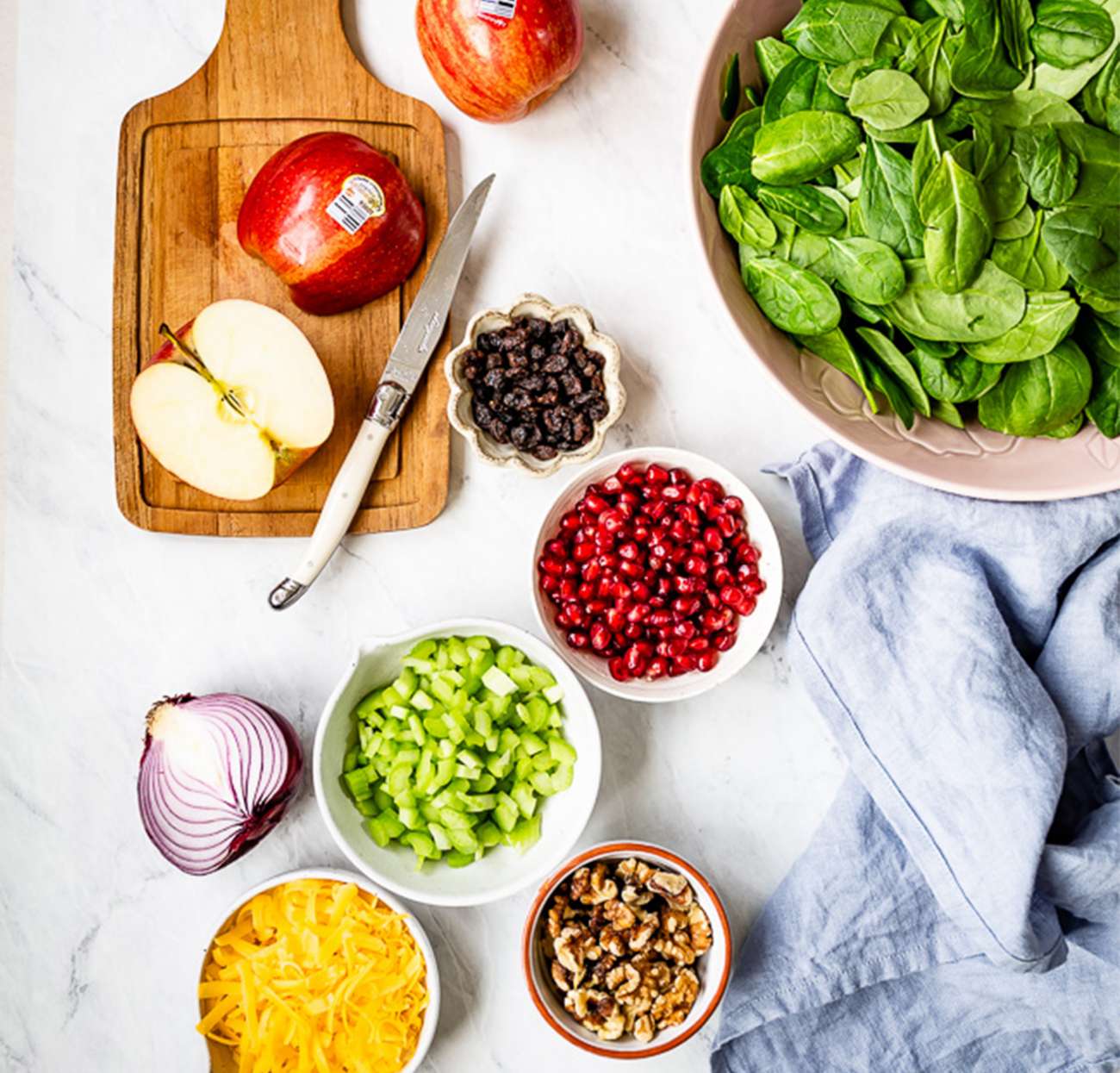 Ingredients
Dressing
½ cup Greek yogurt
2 tablespoons mayonnaise
3 tablespoons lemon juice, freshly squeezed
¾ teaspoon kosher salt
¼ teaspoon black pepper
Salad
4 cups baby spinach, rinsed and spin dried
2 stalks celery, chopped
¼ cup red onion, thinly sliced
¼ cup raisins
½ cup walnuts or pecans, roughly chopped
1 Autumn Glory® apple, cored and thinly sliced
⅓ cup cheddar cheese, shredded
Directions
Whisk together yogurt, mayonnaise, lemon juice, and salt and pepper in a bowl and set aside.
Place spinach, celery, red onion, raisins, walnuts, and apple slices into a large salad bowl.
Drizzle dressing over the salad and give it a gentle toss.
When ready to serve, top it off with shredded cheddar and enjoy!
Recipe created by Foolproof Living for Domex Superfresh Growers®.