Yield: 4-6 Servings
Skill level: Easy
A refreshing lunch or dinner side with layers of flavor. The crisp, sweet pears are complimented by the anise-like flavor from the fennel. This salad is delicious, easy, and set to impress.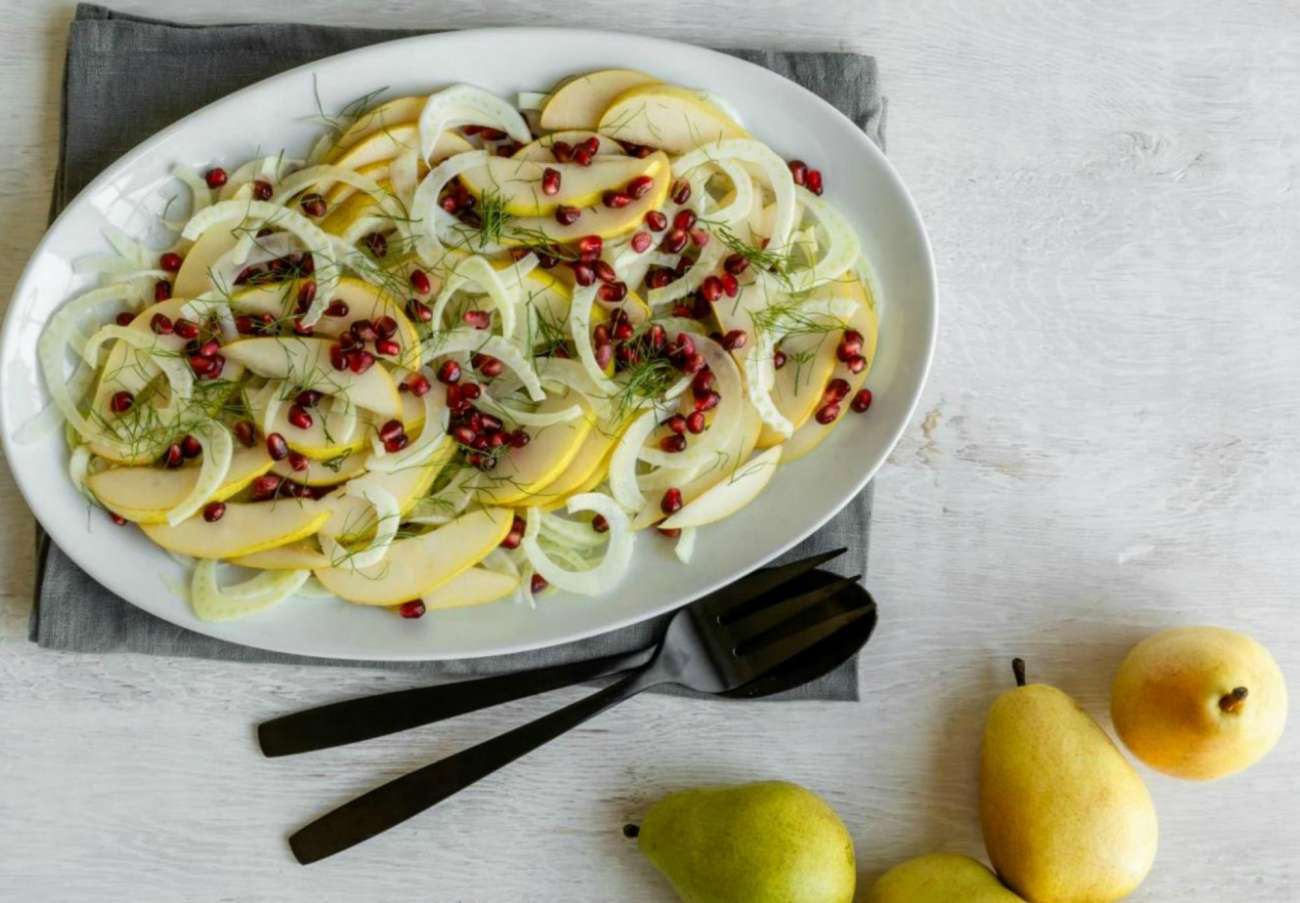 Ingredients
3 tablespoons of fresh squeezed lemon juice, divided
4 firm-ripe organic Superfresh Growers Anjou pears
2 large or 4 small fennel bulbs
¼ cup extra virgin olive oil
1 teaspoon pure maple syrup
½ cup pomegranate arils
Salt and pepper, to taste
Fennel fronds, for garnish (optional)
Directions
Fill a mixing bowl with cool water and add 1 tablespoon lemon juice.
Peel pears, if desired, core, and cut into thin slices. Place in the lemon water to prevent browning.
Cut the tops from the fennel bulbs and cut bulbs in half lengthwise. Reserve any leafy tops, if desired, to use as a garnish.
Use a paring knife to remove the triangular core and trim the bottom. Lay each half, cut-side down, on a cutting board and cut into very thin crosswise slices. Place into the lemon water to prevent browning.
In a small bowl, combine olive oil with remaining lemon juice, maple syrup; season well with salt and pepper. Remove pears and fennel from lemon water and drain off any excess water. Arrange on serving platter or four individual salad plates. Top with pomegranate arils. Drizzle with the lemon dressing and garnish with fennel fronds, if desired.