Yield: 24-30 ounces
Skill level: Easy
Enjoy an extra special sip with your kiddo this Mother's Day! This recipe combo includes a delicious and nutritious carrot and apple juice for your little one and a frothy, icy, and tipsy one for yourself! Both include Autumn Glory apple and will leave you refreshed!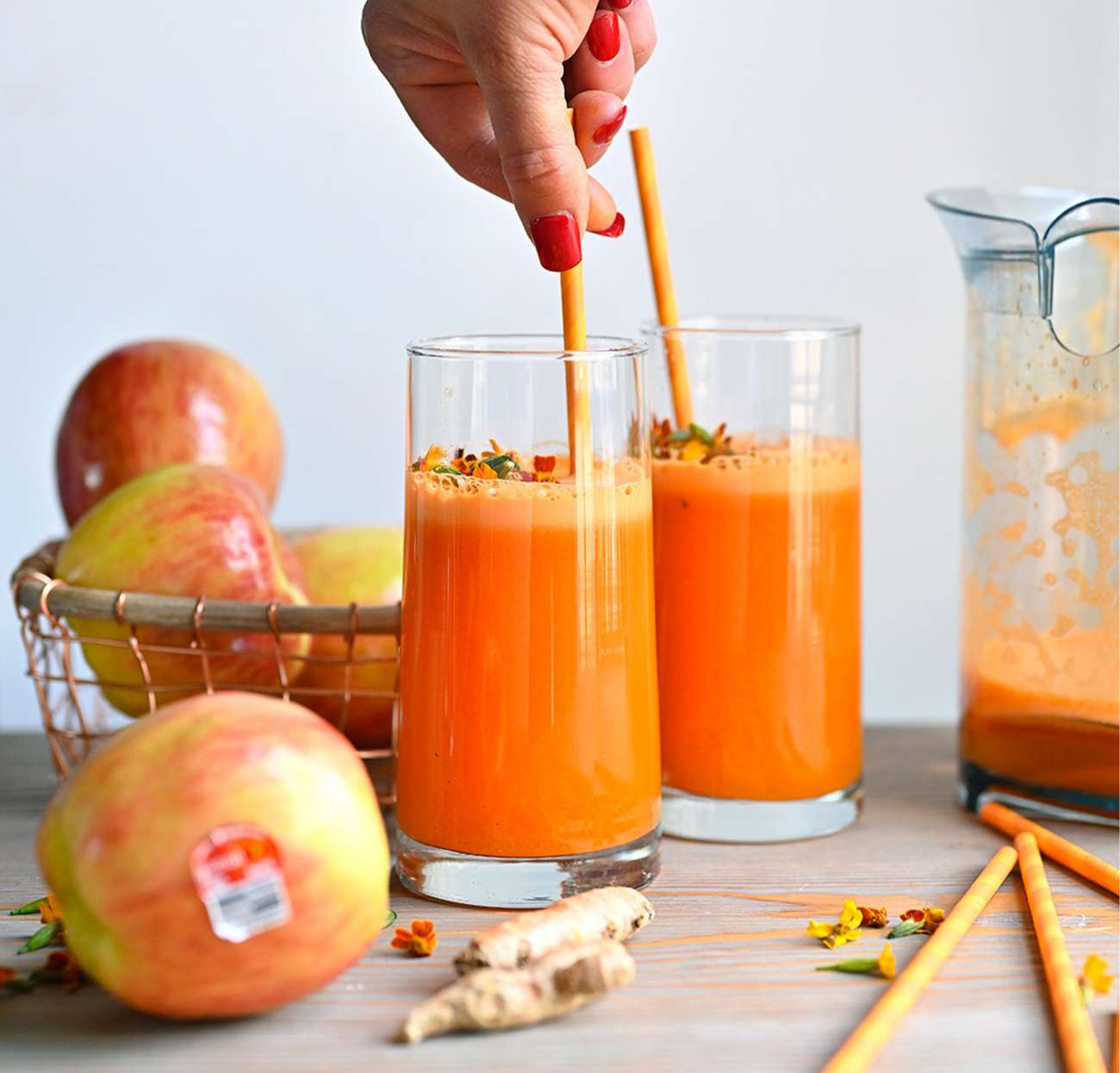 Carrot Apple Juice
8 carrots, tops removed
2 Autumn Glory apples, core removed
3 mandarins, peeled
1 – 2" fresh turmeric
½ an orange bell pepper, seeds/core removed
Chop all ingredients small enough to fit through your juicer chute.
Juice everything.
Enjoy!
Roasted Apple Frosé
2 Autumn Glory apples, cored and sliced
750ml bottle of Rosé frozen into ice cubes (freeze for 6 hours or overnight)
1½ cups pink coconut water
Splash of lime juice
1 - 2 cups regular ice cubes
Roast the apples on a sheet pan at 425 degrees for 20 minutes. Then, cool in the fridge.
Blend everything in a high-speed blender.
Serve immediately
Recipe created by Nosh and Nourish for Superfresh Growers.