Combining the sweetness and subtle flavor of Bosc pears with the kick of gin and a hint of rosemary to create a cocktail perfect for winter evenings. A special level of creaminess created by egg whites brings this drink to a whole new level for home enjoyment.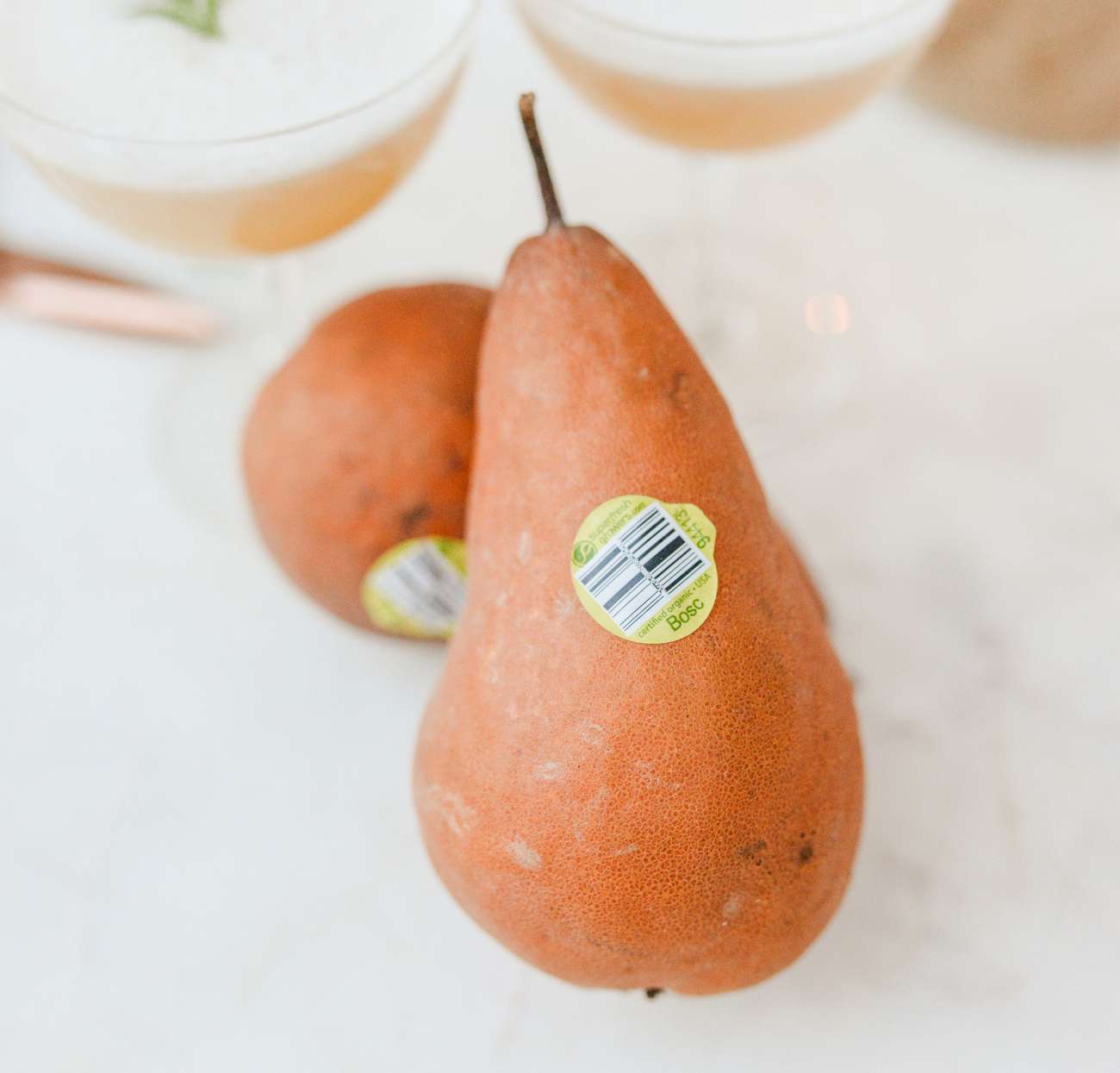 Ingredients
Rosemary Syrup
3-4 medium pears
¾ cup sugar
¾ cup water
1 lemon
1 sprig of fresh rosemary (approx. 1 tsp if using dried rosemary)
Cocktail
3 ounces gin
3 ounces elderflower liqueur
0.5 ounces of pear-rosemary syrup
1 cup crushed ice
1 Egg white
Directions
Start with simple syrup by dicing about 1 cup of pears (3-4 medium size pears should do) and add to saucepan over medium high heat.
Cook pears for a few minutes until they start to soften.
Add equal parts sugar and water to sauce pan and bring to a boil.
Add lemon juice and sprig of rosemary.
Reduce heat and simmer to desired consistency. Simmering for about 15-20 minutes will get you the consistency of simple syrup.
Allow syrup to cool.
In a cocktail shaker, combine all ingredients and shake vigorously. Pour into glass and garnish with pear and/or rosemary sprig.
Enjoy!
Recipe created by Peaches to Pearls for Superfresh Growers.