Yield: 40 Ounces
Skill level: Easy
Pear and apple harvest are upon us and we often find ourselves with more apples and pears than we can eat at one time. An easy answer is to preserve them! Pear-Apple sauce is super easy, and a great way to use any apples or pears that are over-ripe.
Stove-top sauce is faster, though needs to be stirred more often. Slow cooker sauce can be left alone during cooking, but takes 3-5 times longer. We've cooked our sauce both ways, whatever we have time for that day!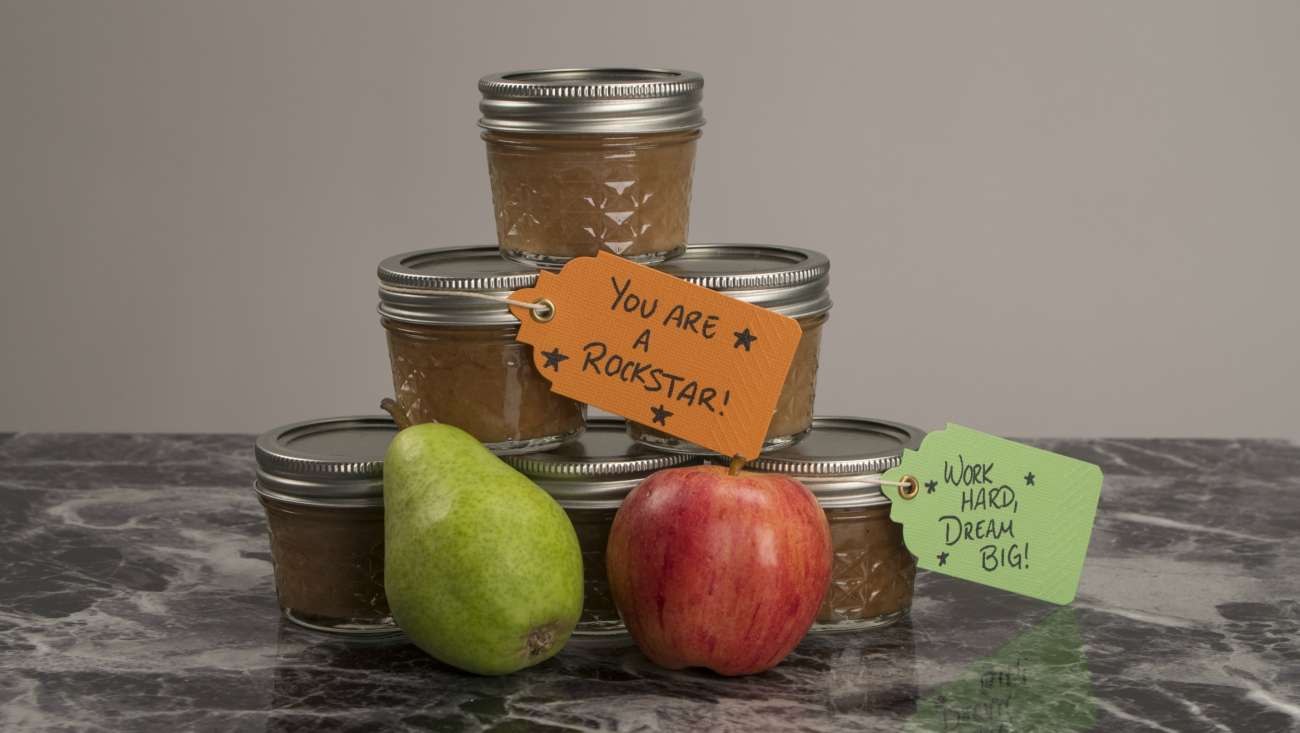 Ingredients
2 lbs Organic Gala apples (about 5-6 medium apples)
2 lbs Organic Bartlett pears (about 4-5 medium pears)
1 Tb pumpkin pie spice
2 Tb lemon juice
1 cup water
Directions
SLOW COOKER:
Add all ingredients, cover, and cook on high for 3-5 hours on low. Cook until skin is soft. Slow cookers vary, so cooking time is approximate.
Use an immersion blender, food processor, or blender until blended to preferred texture. If skins are not blending in easily, sauce may need to be cooked longer.
Store in fridge for up to a week, or can to preserve longer. We suggest following USDA guidelines on home canning.  
STOVE TOP:
Add all ingredients, and bring to a boil over medium high heat. Lower heat to medium, cover, and cook for 45-60 minutes. Stir every 15 minutes to prevent burning. Cook until apple and skins are soft. You may need to add more water, depending on heat of stove.
Follow steps 2 & 3 above.
Health Tip: Leave apple skins on for ultimate health benefits. A natural compound found in the apple's skin, called ursolic acid, may help prevent muscle wasting that can result from aging and illness. Also, anthocyanins, an antioxidant, are found in deep red apple skin, such as Galas, Red Delicious, and Red Rome.
Create fun notes to your kids in school lunchboxes! We used pre-made gift tags, and added fun sayings. Construction paper or craft paper works well too!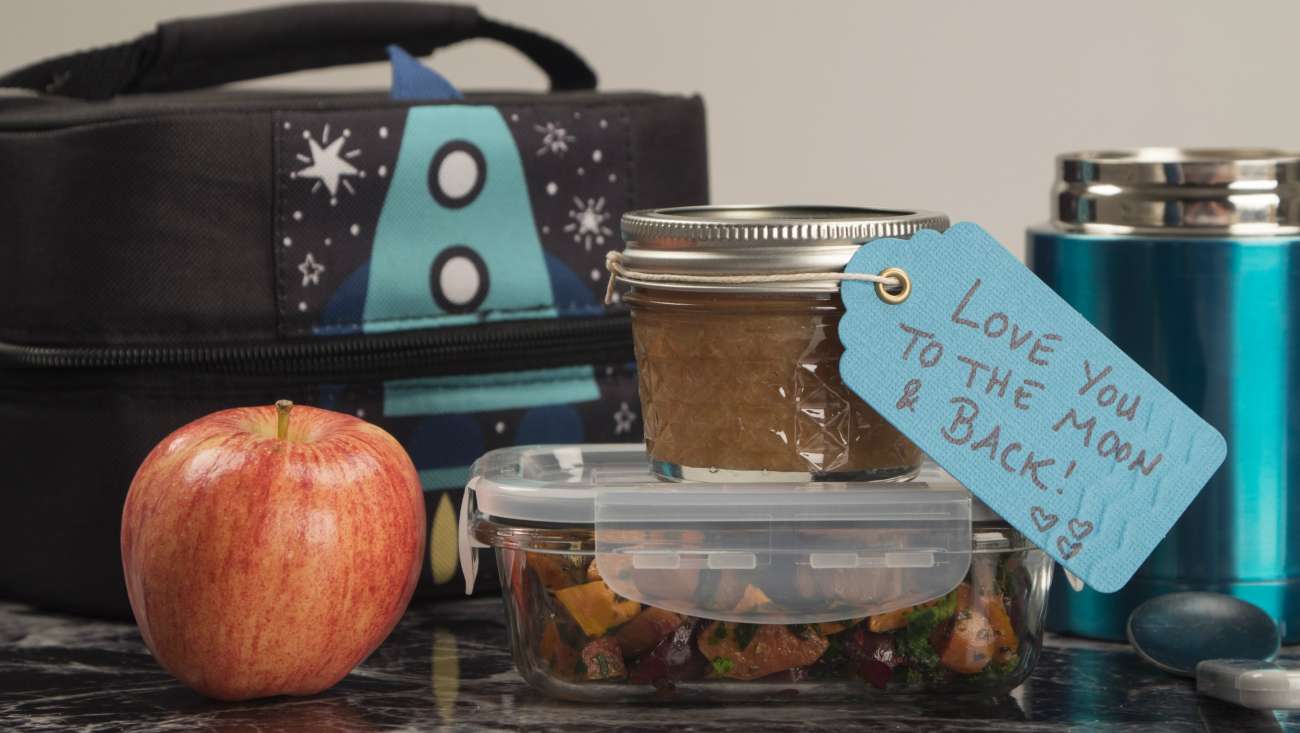 Pair with Cherry & Sweet Potato Summer Side, and Autumn Glory Squash Soup for a balanced meal.