Yield: 12 Sliders
Skill level: Medium
Spice level: None
Baba ganoush is a traditional Mediterranean appetizer, made of mashed cooked eggplant and tahini. It is often served as the meze, or start to a meal. Though traditionally served with pita bread, we are going for a low-carb version with Autumn Glory® apple slices as the "cracker." The sweet, crunchy, and juicy flesh of Autumn Glory creates a fantastic base for this exotic dish. Bursts of pomegranate aerials and freshly chopped mint add to this Mediterranean experience.
These sliders are Whole 30 and paleo appropriate!
Click here for a printable recipe!
Ingredients
1 organic Autumn Glory apple
1 orange, juiced
1 eggplant
Olive oil
3 garlic cloves, crushed
3 tablespoons tahini, plus more if needed
1 lemon, juiced
Salt & pepper
Chopped mint
Pomegranate aerials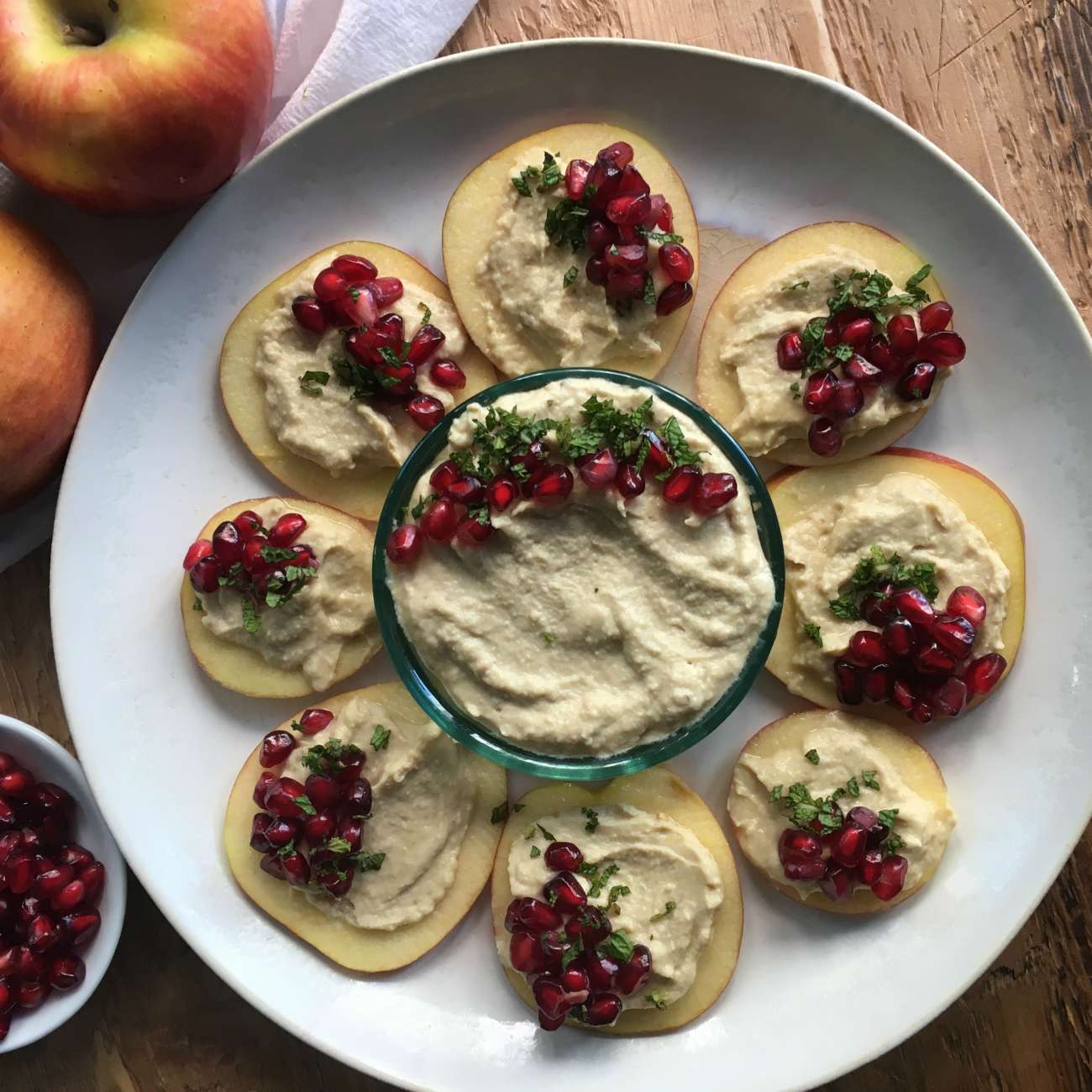 Instructions
Preheat oven to 450° & line baking sheet with foil. Peel eggplant and slice into ¼" rounds. Sprinkle with salt on both sides. Place in colander to drain for 15 minutes. Rinse the eggplant and pat dry. Rub with olive oil and bake for 15-20 minutes, flipping eggplant halfway through. When soft and golden brown, cool for five minutes.
In a food processor, blend eggplant, garlic, tahini, and lemon juice. Pulse until smooth. Season with salt, pepper, and tahini to taste.
Slice Autumn Glory apple into ¼" slices and dip into orange juice to prevent browning. Arrange slices on a plate and top with baba ganoush. Garnish with freshly chopped mint and pomegranate seeds.
Recipe created by BazaarLazarr for Domex Superfresh Growers®.