Yield: 2 Cocktails
Skill level: Medium
The pink-blush hue of these Apple Margaritas add some cheer during these darkest days of the year. Autumn Glory® apples combine with tequila, rosemary and black pepper syrup for savory-sweet combination that adds some cheer to winter festivities. The skin of the Autumn Glory apples creates the cheery pink hue in this seasonal cocktail.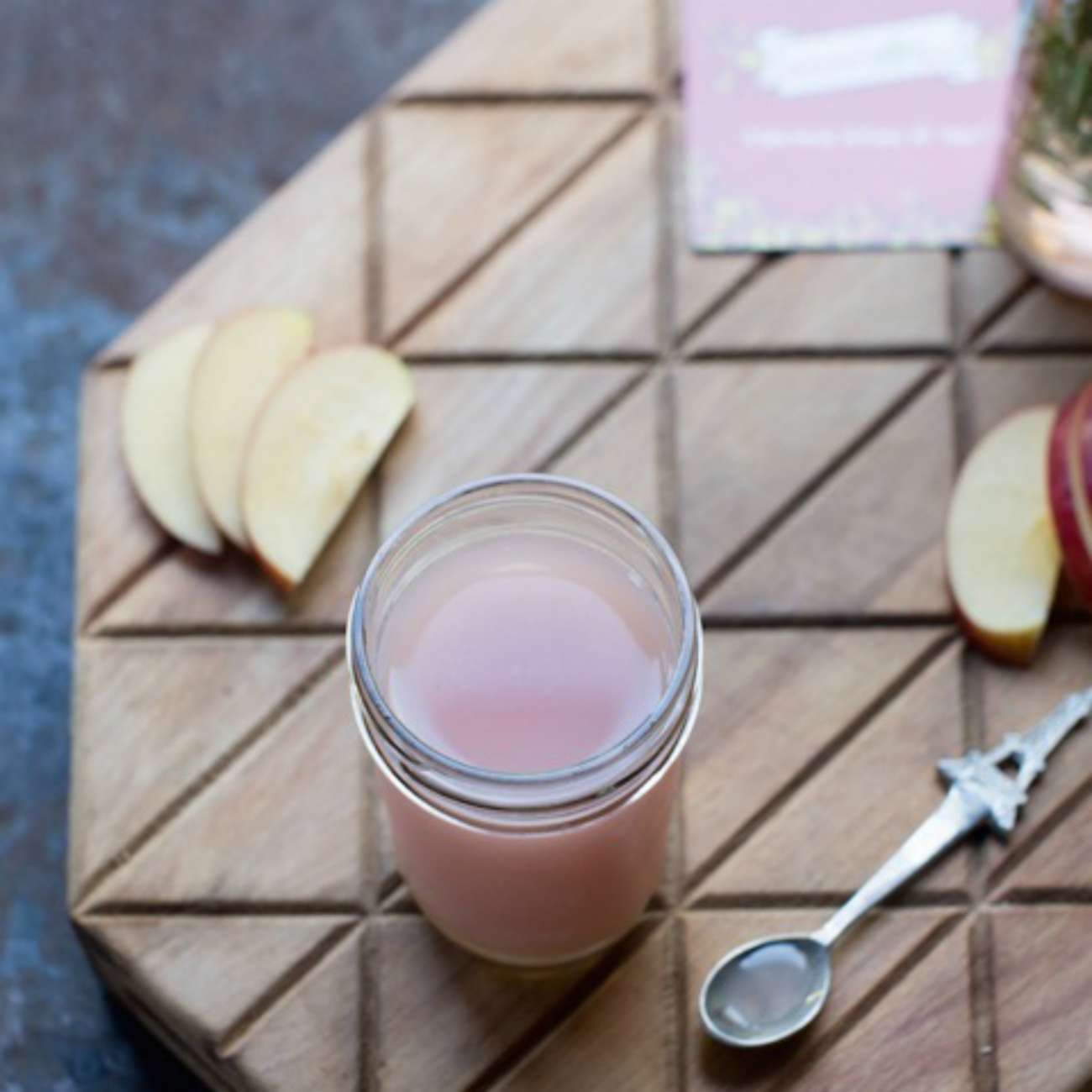 Ingredients
• 9 Autumn Glory apples, washed and dried
• 1-2 cinnamon sticks
• 1 cup granulated sugar
• 1 cup water
• 1 small bunch of rosemary, chopped coarsely and divided
• 1 tablespoon black peppercorns, divided
• 2 lemons, halved
• ½ cup tequila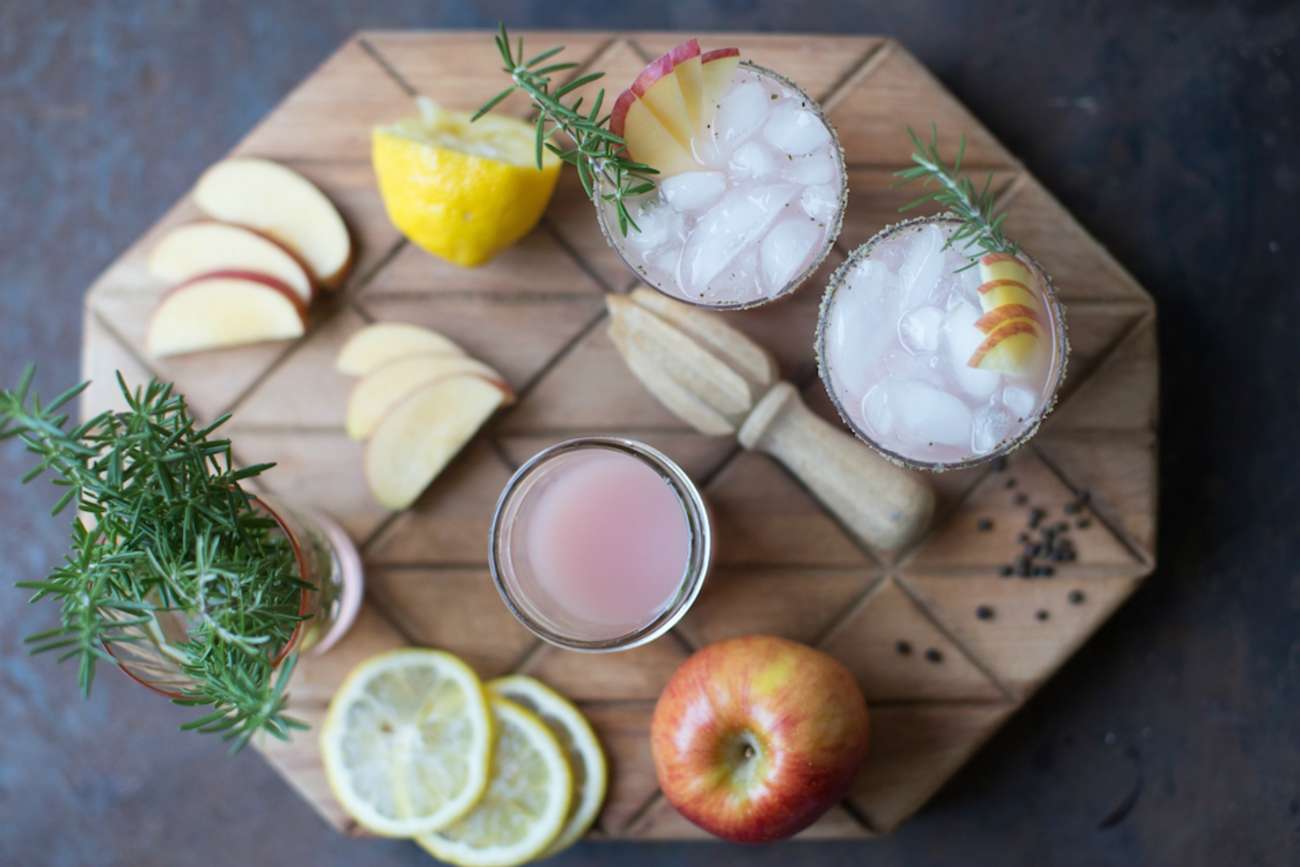 Directions
To make the homemade apple juice/syrup
Cut 8 apples into slices, removing the core but leaving the skin. Place the apple slices and cinnamon stick(s) in a large stockpot and cover them just barely with water. Bring to a boil and then reduce to a simmer, cooking for 25-30 minutes until the apples have softened. Set aside to cool.
To make the black pepper rosemary simple syrup
Combine the sugar, water, rosemary (all but 1 tablespoon and two sprigs for garnish) and half of the black peppercorns. Bring to a boil, and stir until the sugar is dissolved. Set aside to cool.
To make the black pepper rosemary salt
Chop the remaining rosemary and grind the remaining black peppercorns (this amounts to a few good grinds from a pepper grinder) and blend it with kosher salt. Alternatively, you can use a pre-prepared rosemary salt like the version from Jacobsen Salt Co.
To make the margaritas
When all of the ingredients have cooled to room temperature, it's time to make the margaritas. Spread the rosemary black pepper salt on a small flat dessert dish. Fill a cocktail shaker with ice and the juice of the two lemons. Add ½ cup of the apple juice, the tequila, and ¼ cup of the rosemary black pepper simple syrup. Rim two cocktail glasses with the cut side of the lemons, and then coat the rims with the rosemary black pepper salt. Fill the glasses with ice, and then put the lid on the shaker and give it a good shake. Strain the margaritas into the two glasses.
Thinly slice the remaining apple for garnish. Add the garnish – the rosemary sprig and a few pieces of the sliced apple.