Yield: 12
Little hands will love these mini Dutch baby pancakes! Made with just a blender and a muffin tin, this simple and delicious recipe is a true hit with the family. The real secret is the addition of our Pacific Northwest-grown fresh blueberries. Make these all summer long while Superfresh Growers blueberries are in stock!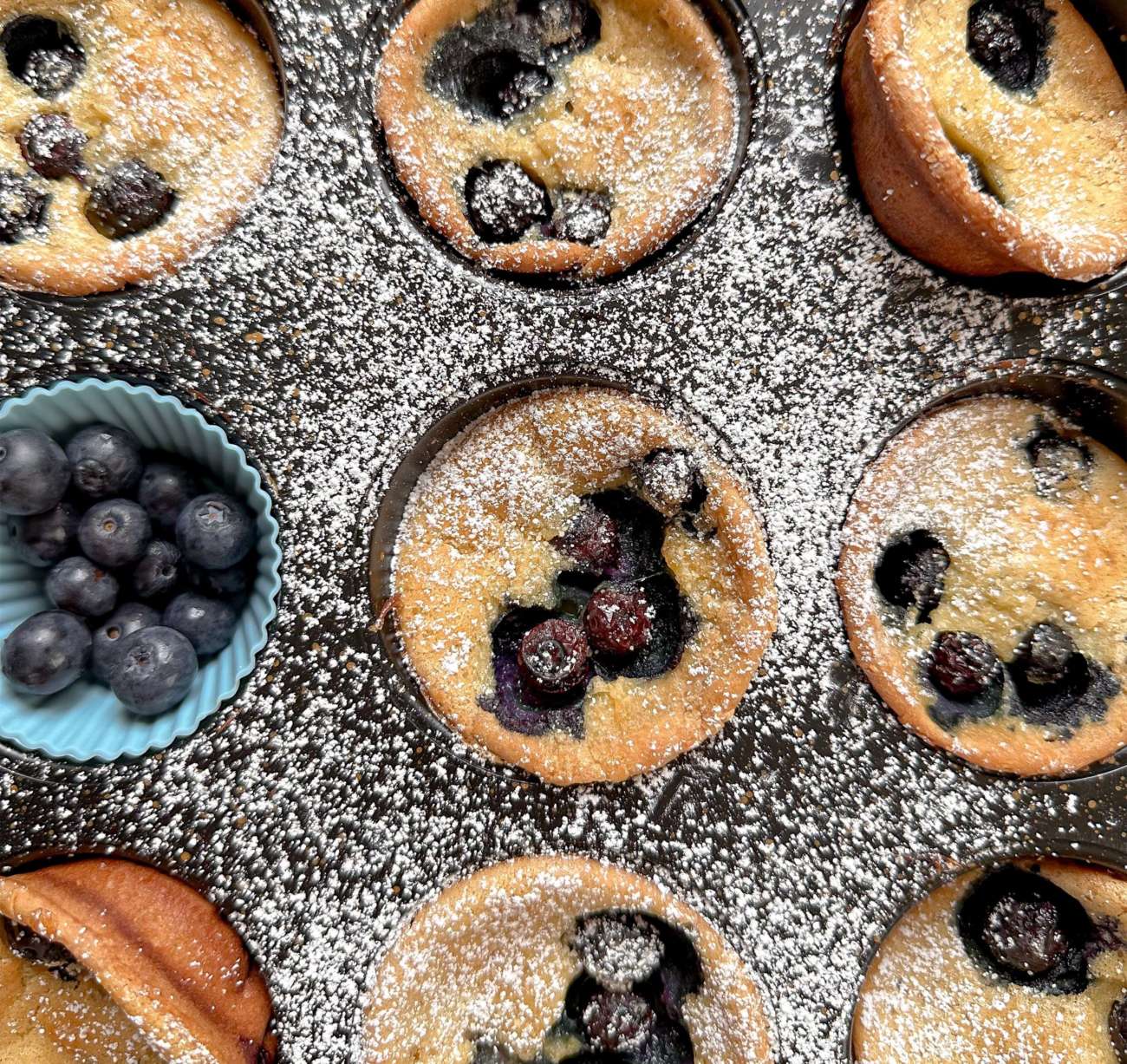 Ingredients
1 cup blueberries
4 large eggs
1 cup whole milk
1 cup all-purpose flour
3 tablespoons maple syrup (optional)
1 teaspoon vanilla extract
Pinch of salt
6 tablespoons unsalted butter, melted and cooled, divided
Powdered sugar (optional)
Directions
Place your 12-well muffin tin in the oven and begin preheating to 425°F.
Combine eggs, milk, flour, syrup (if using), vanilla extract, a pinch of salt, and two tablespoons of melted butter in a blender, blending until smooth (about 30 seconds). Let the batter rest for 5-10 min.
When the oven is heated, remove the muffin tin carefully. Brush the remainder of the melted butter into the muffin wells.
Sprinkle the fresh blueberries into each cup, then pour about ¼ cup of batter into each well.
Place them on the middle rack and bake for 12-15 min or until Dutch babies are puffed and golden.
Remove them from the oven and let the pancakes cool down. The middle part will sink in as it cools.
Sprinkle with powdered sugar or syrup of your choice, and enjoy!
Recipe created by Hello Little Foodies for Superfresh Growers.