A hearty zucchini bread bursting with fresh blueberries, what could be better? This loaf is perfect for enjoying this season while our Superfresh blueberries are available. Top a warm slice with a touch of butter for the perfect snack!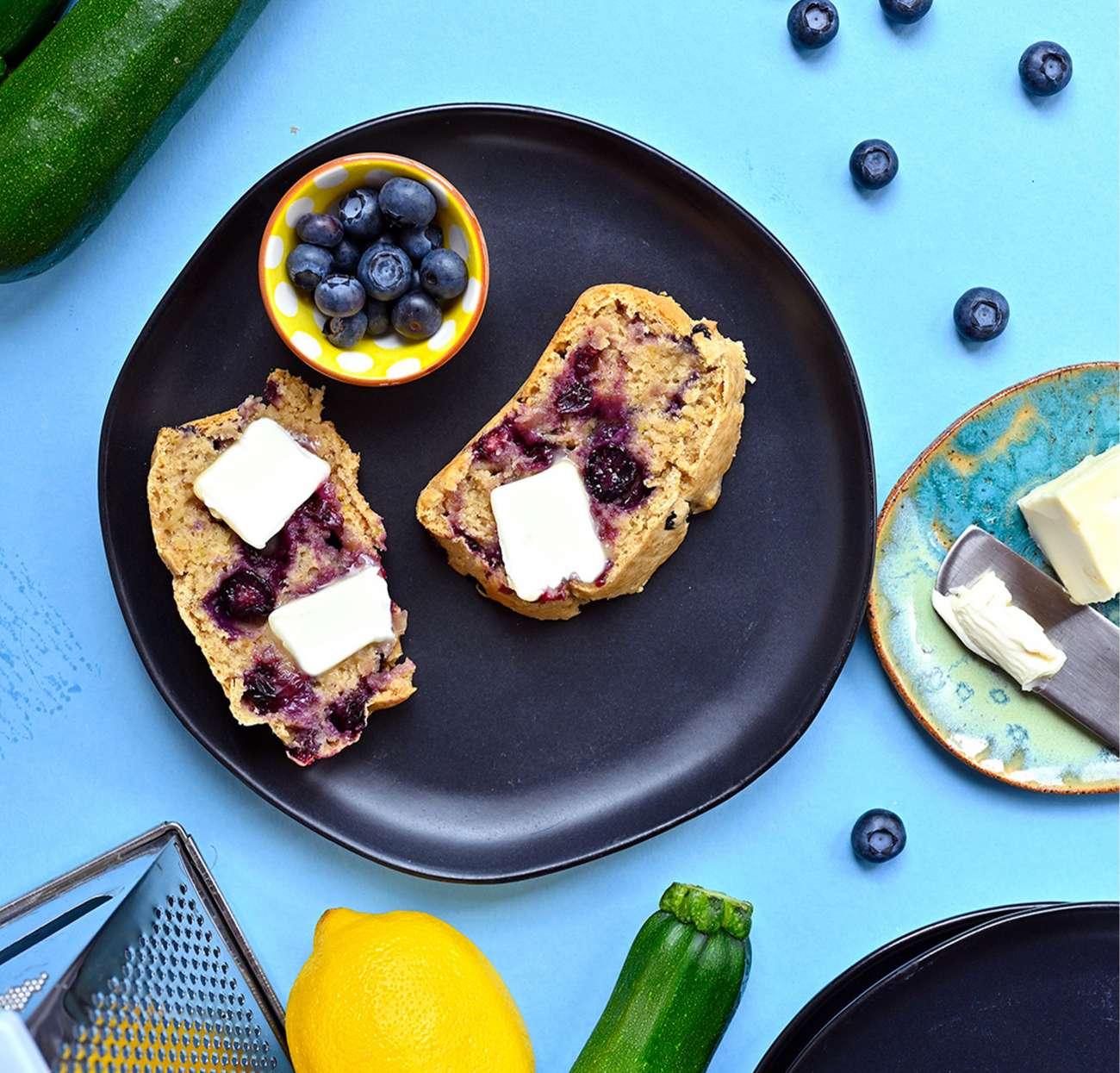 Ingredients
½ cup grated zucchini, pressed with paper towels to remove excess liquid
⅓ cup applesauce
1 tablespoon vanilla
2 tablespoons melted butter
⅔ cup oat milk
1 teaspoon apple cider vinegar
½ cup light brown sugar (or sub coconut sugar)
2 cups flour
1 teaspoon baking powder
1 tablespoon ground flax
½ tsp sea salt
4.4 oz Superfresh blueberries
zest from 1 lemon
Directions
Preheat oven to 350°F
In a large mixing bowl, combine grated zucchini, applesauce, vanilla, butter, oat milk, apple cider vinegar, and brown sugar. Mix until thoroughly combined.
In a separate bowl, whisk together dry ingredients (flour, baking powder, and salt).
Add dry mixture into the mixing bowl. Stir together.
Gently fold in fresh blueberries and lemon zest.
Add batter to a parchment-lined bread pan (or use non-stick spray).
Bake for 60-65 minutes, until top is golden brown and toothpick comes out clean.
Let cool for 5-10 minutes before slicing. Store leftovers in the fridge for up to a week.
Recipe created by Nosh and Nourish for Superfresh Growers.