Skill level: Easy
Roasted blueberries, fresh lime juice, and tequila make for a delicious twist on your favorite margarita. Roasting the blueberries before pureeing them makes them burst with flavor in this summer cocktail!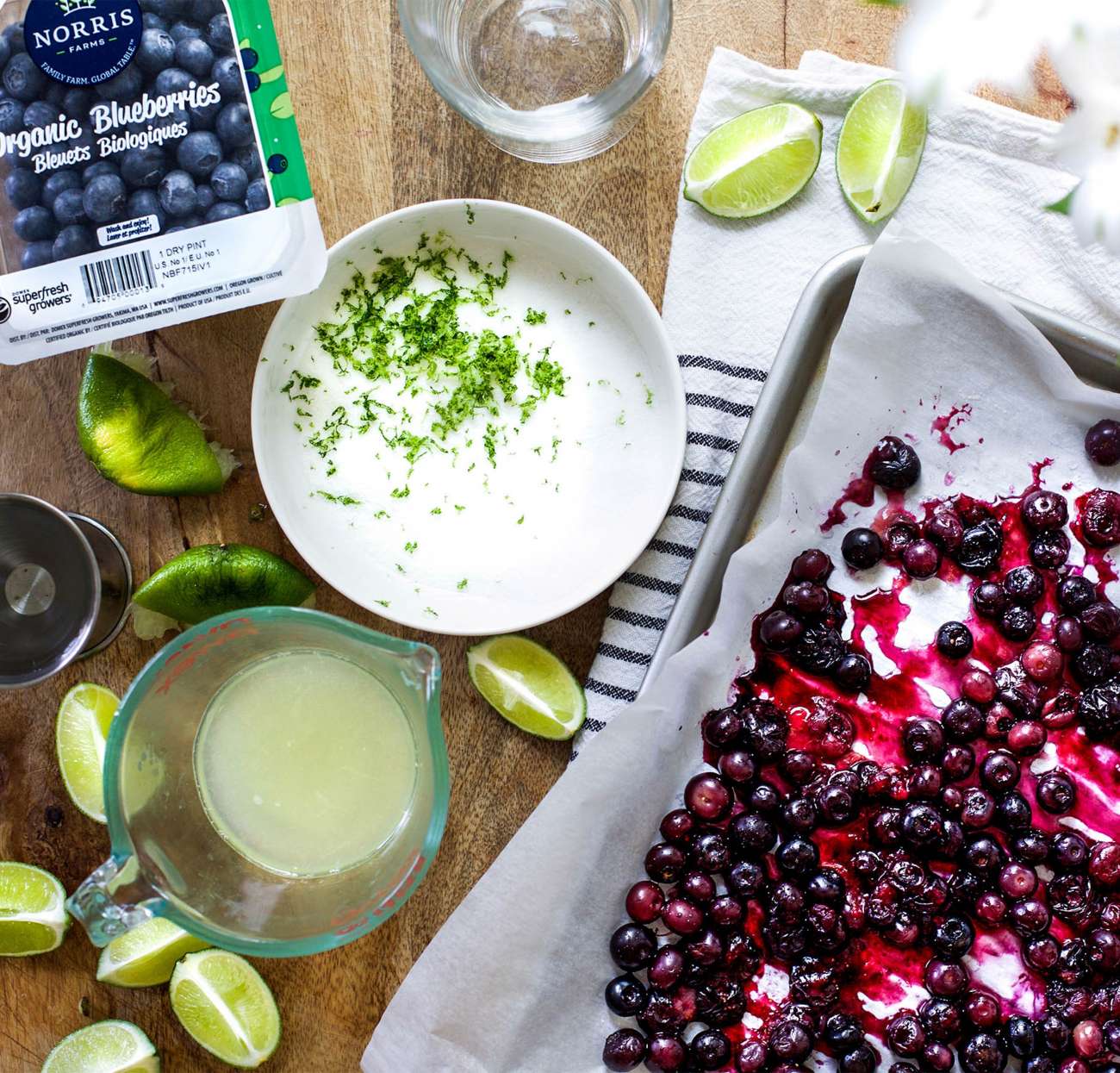 Ingredients

1 dry pint of Superfresh blueberries
¼ cup sugar + more for rimming glasses
½ cup lime juice
6 oz. tequila
Lime zest
Honey or agave syrup (optional)
Directions

Preheat oven to 350°F
Begin by washing blueberries. Without completely drying, place blueberries on a parchment-lined baking sheet. Sprinkle them with sugar and toss to coat.
Roast for 15 minutes until blueberries start to burst.
Place the roasted blueberries in a blender and puree. Chill completely. If you don't want blueberry chunks in your drink, strain.
Add lime juice, ¾ cup blueberry puree, and tequila in a cocktail shaker or pitcher, and then stir or shake to combine. Add honey or agave if you prefer it to be sweeter.
Add sugar and lime zest to a small plate and toss. Take a lime wedge and go around each glass and then dip it into the sugar mixture to rim 3 glasses.
Fill glasses with ice and then pour the blueberry margarita over top. Garnish with a lime wedge and extra blueberries and serve immediately.
Recipe created by My Diary of Us for Superfresh Growers.