Skill level: Easy
Kiwi berries add beautiful color, spectacular sweet flavor, and are the perfect size for topping of a salad or even a smoothie bowl. In this recipe, the fresh and sweet flavor of a kiwi berry pairs with so many other fresh fruits! The great thing about adding kiwi berries is that they are rich in vitamin C and E, are naturally low in fat, cholesterol, and sodium, and are high in fiber, potassium, and magnesium.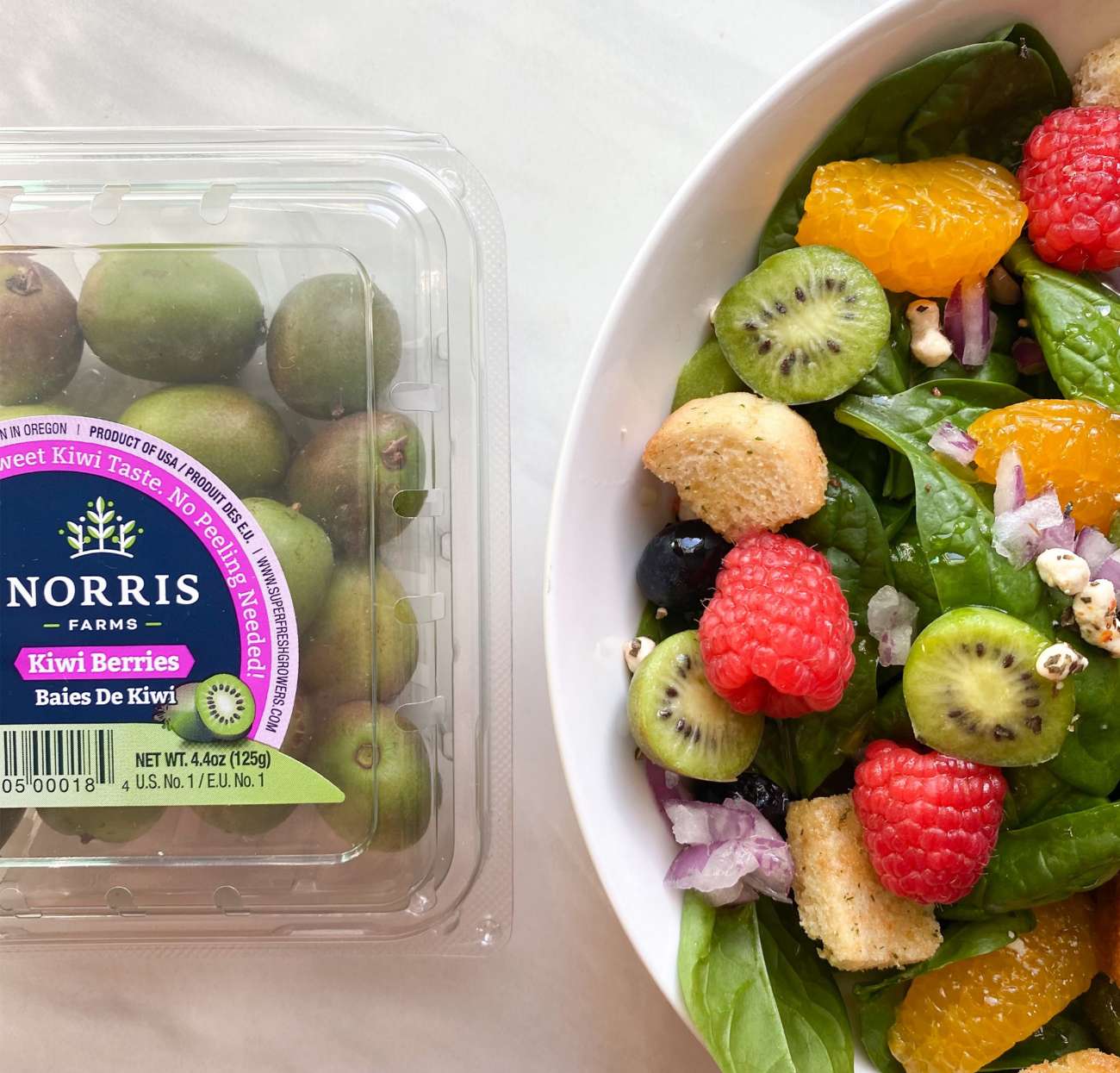 This recipe is completely customizable! Use the ingredient list below to create your perfect salad. If you want more of a particular topping, go for it!
Ingredients
Spinach
Kiwi berries, sliced thin
raspberries
blueberries
Mini orange/tangerine slices
goat cheese crumbles
red onion, chopped
Croutons
Dressing
1 tablespoon honey
Pinch of salt
¼ cup extra virgin olive oil
⅓ cup fresh lemon juice
Directions
For the dressing
Add and mix all of the dressing ingredients together in a bowl or container with tight lid
Add to salad one teaspoon of dressing per person - or more per your liking
Refrigerate any left over dressing
Salad assembly
Start with a bed of spinach, top with the desired amount of sliced kiwi berries, raspberries, blueberries, oranges, goat cheese, red onion, and croutons. Drizzle with the homemade dressing and it's ready to eat!
Recipe created by ddotts_ for Superfresh Growers®.