Skill level: Easy
Our bite sized, no-fuzz kiwi berries are the star in this fresh and flavorful recipe! With vibrant colors and flavors to compliment the sweetness of our kiwi berries. Feel free to customize the spice level to your desired taste to achieve the perfect dish.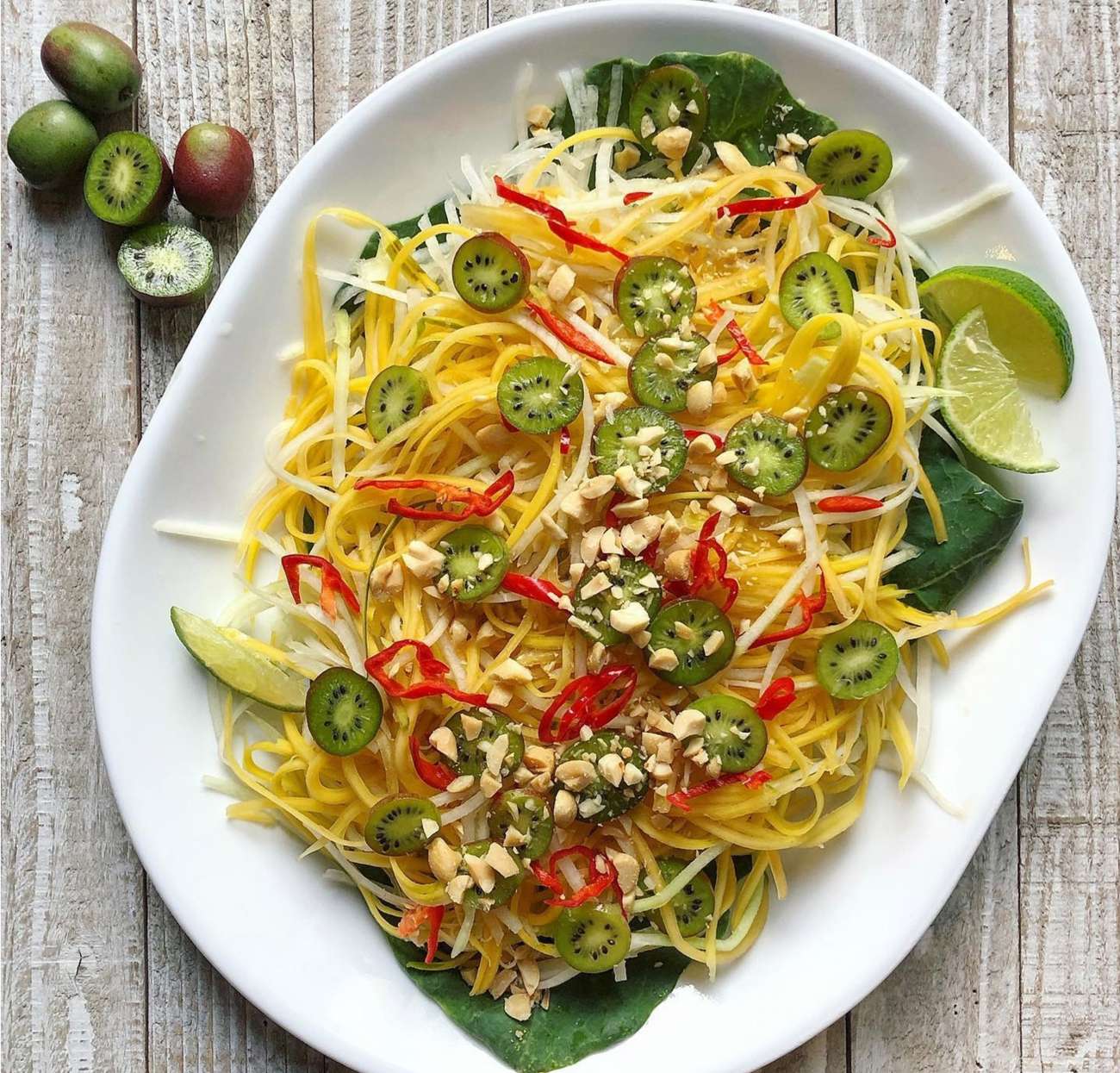 Ingredients
Kiwi Berries
1 large Fresno chili
1 Green papaya
2 large Carrots
5 tablespoons rice wine vinegar + a splash
1 tablespoon sesame oil
1 teaspoon chili flakes
3 tablespoons peanuts, finely chopped
Sliced lime
Directions
Mix together rice wine vinegar, sesame oil, and chili flakes to make the vinaigrette. Set aside.
Peel carrots and papaya then use mandolin to shave them into thin slices. Mix together in a bowl and add a splash of rice wine vinegar to season.
Thinly slice the kiwi berries and Fresno chili. Arrange the papaya and carrots on a platter and top liberally with kiwi berries. Add sliced chili to taste and then dress with peanuts and vinaigrette.
Serve with fresh lime wedges to squeeze on top.
Recipe created by Urban Farm Foods for Superfresh Growers.