Yield: Serves 6
Skill level: Easy
Just like Autumn Glory apples embody the essence of fall, this apple harvest salad holds all the seasonal flavors we love! Kale, squash, apple, pecans, and cranberries create the perfect cold weather combo.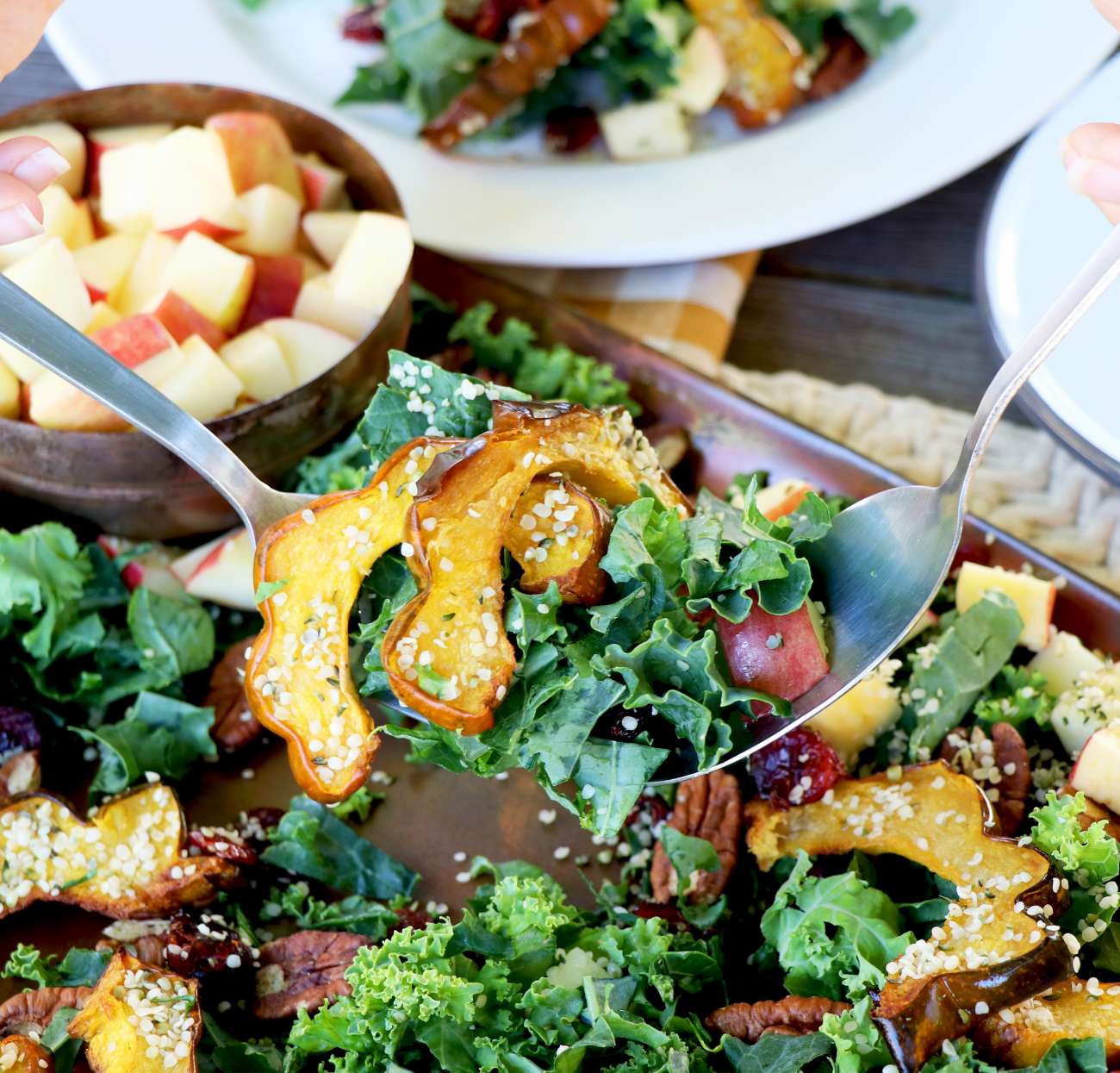 Ingredients:
Salad
1 acorn squash
1 tablespoon unrefined coconut oil
1 large bunch curly kale, stemmed and chopped
2 Autumn Glory® apples
½ cup pecans
⅓ cup unsweetened dried cranberries
¼ cup hemp seeds
Apple Honey Mustard Dressing
½ Autumn Glory apple, peeled, cored and diced
¼ cup extra virgin olive oil
¼ cup yellow mustard
¼ cup apple cider vinegar
2 tablespoons honey
1 teaspoon sea salt
Directions:
Dressing
Add all dressing ingredients into a small high speed blender and blend until smooth.
Salad
Preheat the oven to 350°F.
Cut the acorn squash in half, lengthwise and scoop out the seeds; then slice the squash into semi-circles.
Toss squash in coconut oil and roast in the oven for 30 minutes. Meanwhile wash and chop kale and wash and dice Autumn Glory apples.
On a serving plate add kale, acorn squash, diced apples, pecans, cranberries and hemp seeds. Serve with Apple Honey Mustard Dressing
Recipe created by The Blonde Budget and Healthy Grocery Girl for Domex Superfresh Growers®.