Skill level: Easy
Enjoy the warmly baked goodness of Autumn Glory apples paired with mixed berries in this delicious apple berry crumble! The unique twist on a classic comfort food will give you the best dessert recipe for any occasion!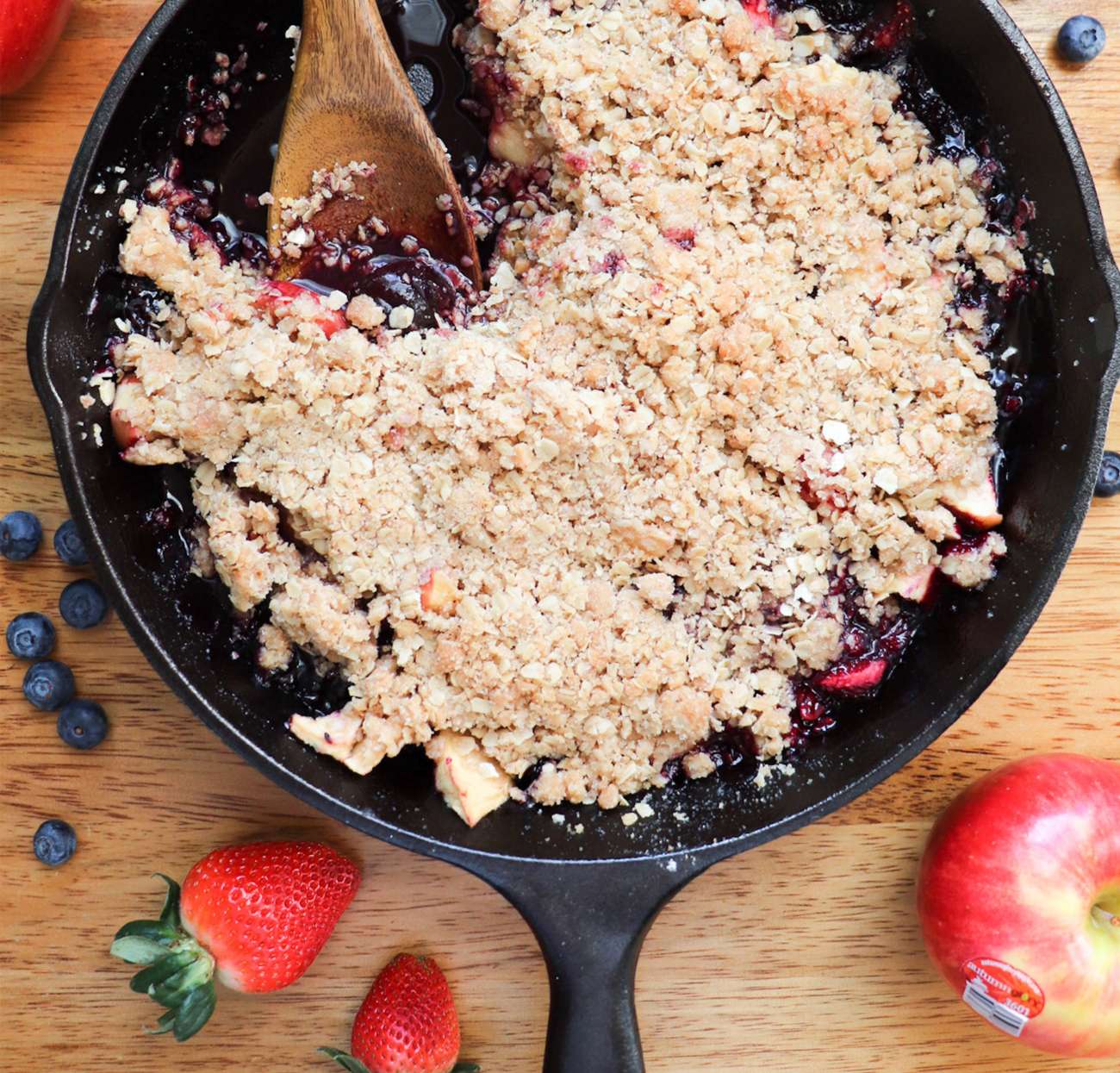 Ingredients
Filling
3 Autumn Glory® apples, cored and sliced
3-4 cups mixed berries (frozen or fresh)
¼ cup granulated sugar
2 tablespoons cornstarch
Crumble topping
½ cup granulated sugar
⅓ cup packed brown sugar
1 cup large rolled or flake oats
½ cup all-purpose flour
1 tablespoon ground cinnamon
1 tablespoon ground nutmeg
Pinch of salt
6 tablespoons butter, melted
Directions
Preheat oven to 350°F.
Grease pan well with olive oil or butter. A cast iron skillet can also be used in place of baking dish.
Mix together all filling ingredients and set aside. This can be done right in the baking pan/skillet.
In a medium bowl create the crumble topping by combine ingredients.
Pour topping mixture evenly over the berry and apple filled baking pan.
Cover with foil and bake for 20 minutes.
Remove from foil and bake an additional 20-25 minutes, until the topping is golden and filling is bubbling.
Let cool for 5-10 minutes before serving.
Recipe by Ddotts for Domex Superfresh Growers®