Yield: 6 pies
Skill level: Moderate
As if the sheer cuteness of these heart shaped hand pies isn't enough to encourage you to bake them, the deliciousness of Autumn Glory apple filling definitely is! Simple ingredients and a heart shaped cookie cutter will make your Valentine burst with joy this holiday!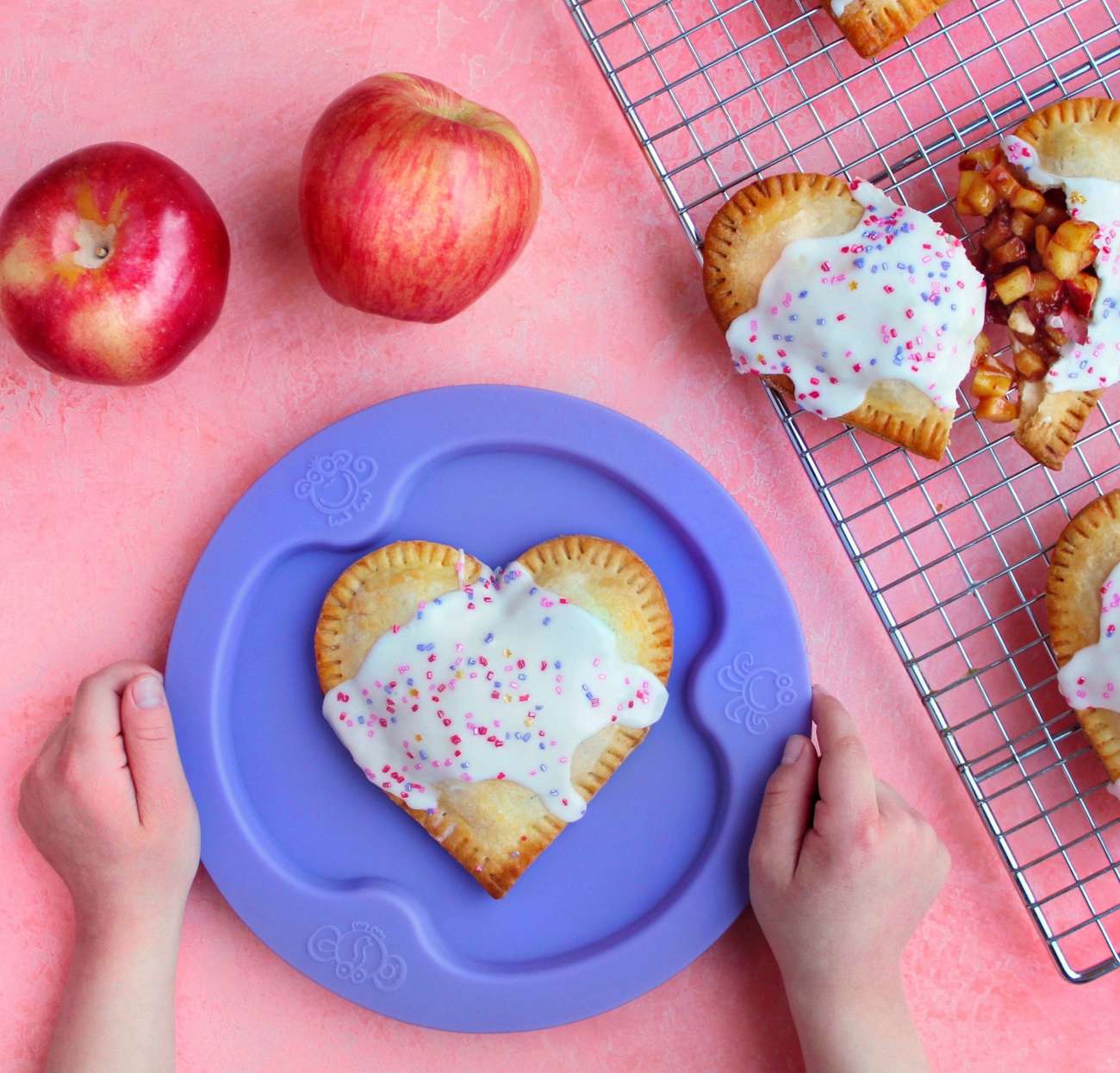 Ingredients
1 egg
3 cups diced Autumn Glory® (about 3 apples)
¼ cup brown sugar
1 ½ teaspoons lemon juice
¼ teaspoon pure vanilla extract
1 ½ teaspoons cinnamon
Pinch of salt
1 tablespoon cornstarch
2 pre-made pie crusts
Flour as needed
Directions
Preheat oven to 375°F.
Whisk together egg plus 1 teaspoon water to make egg wash. Set aside.
Dice apples into small pieces, then add apples, sugar, lemon juice, vanilla extract and salt to pot over medium heat.
Cook apples several minutes until tender and start to release juices, stirring often.
While they cook, whisk together cornstarch and ¼ cup water in a small bowl. Pour mixture into pot and stir to incorporate.
Allow sauce to thicken before removing from heat.
Using a rolling pin, roll out each pie crust a couple times in each direction.
If using a cookie cutter to make shaped pies: begin cutting shapes, making sure to have an even number (for tops/bottoms). Number of pies will depend on size of cutter. You can always make them square if you don't have cookie cutter!
Place filling mixture into the center of half of your pies (bottoms).
Brush edges of the bottoms with egg wash and carefully place on tops. Using a fork, crimp edges until all pies are filled and sealed. Brush additional egg wash around edges only and across tops.
Transfer pies onto parchment lined baking sheet. Cook 18 - 20 min. or until crusts are browned.
Allow pies to cool for a couple minutes before transferring to wire rack.
Make glaze by combining powdered sugar, vanilla extract and 1 tablespoon water to start. If needed, add more water to thin.
Once cooled, pour or drizzle glaze over top of pies. Then, if desired sprinkle a bit of festive sprinkles over top.
Best enjoyed immediately.
Recipe created by Lunches + Littles for Domex Superfresh Growers®.