Yield: 1 sandwich
Skill level: Easy
What's better than a fresh grilled cheese sandwich? A fancy pants grilled sandwich filled with sweet Autumn Glory apple slices, melty cheese, arugula, and smeared with blueberry jam! We promise, they are so gouda!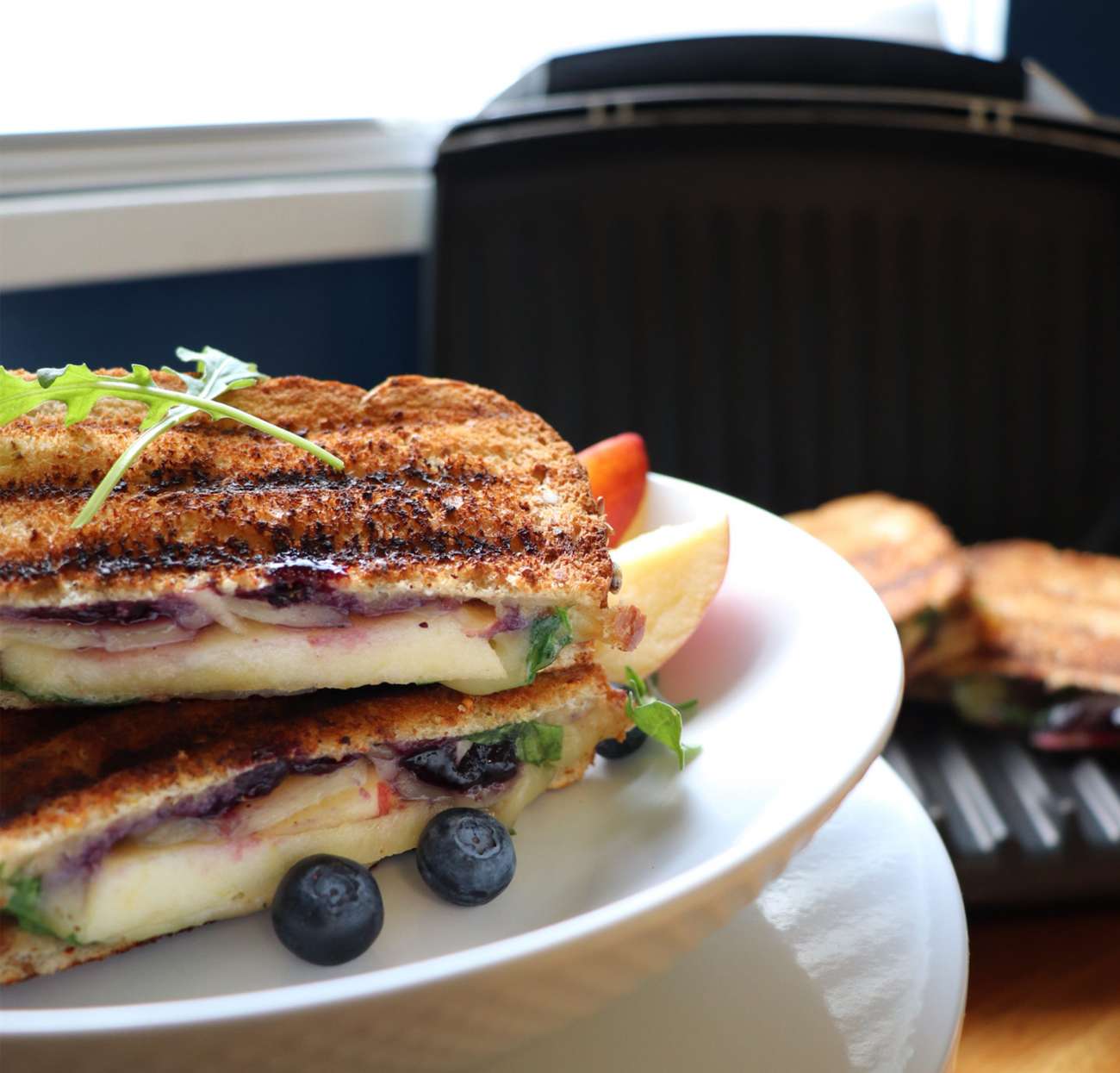 Ingredients
2 slices of bread of choice
Blueberry jam
2 slices of gouda cheese
Autumn Glory® apple, sliced thin
Arugula
Directions
Spread blueberry jam on one side of each slice of bread. Fill with cheese, arugula, and Autumn Glory slices and close sandwich with jam sides inward. Grill stovetop or in a panini press until cheese it melty. Enjoy!
Recipe by Ddotts for Domex Superfresh Growers®