Beginning with a delicious blueberry simple syrup, these sangria pops create a refreshing adult snack perfect for the hot weather! Filled with your favorite wine, fresh blueberries, and a hint of mint for a delightfully icy treat.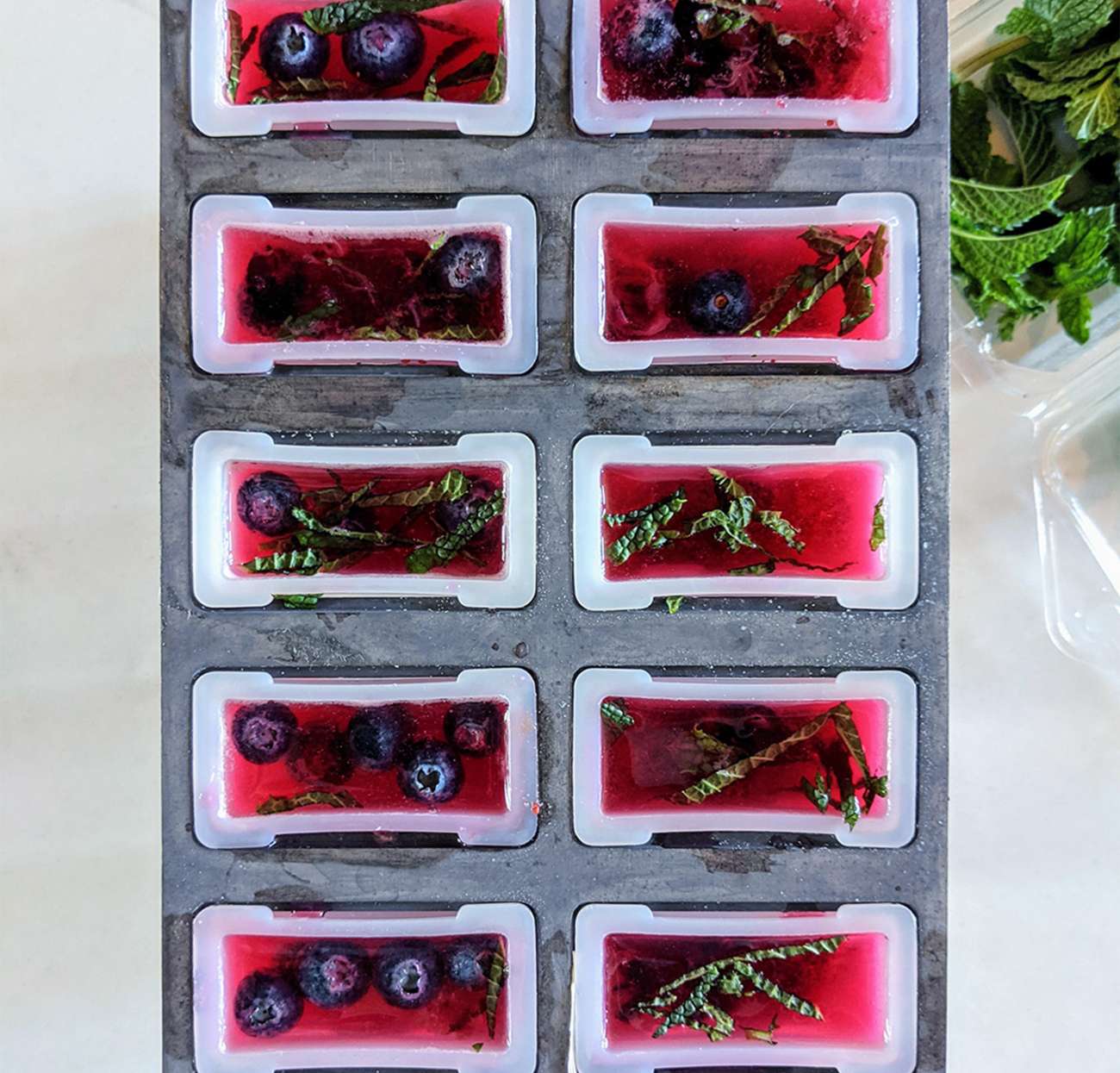 Ingredients
Blueberry Simple Syrup
4.4 oz clamshell of Superfresh blueberries
½ cup mixed berry coconut water*
2 tablespoons raw cane sugar
(* if you don't use the berry flavored coconut water, use regular coconut water plus 1 tablespoon additional sugar)
Popsicles
Blueberry simple syrup (recipe above)
Juice from 1 lime
2 cups (~500ml) Reserve Dry Riseling (or white wine of choice)
½ cup coconut water (or juice of choice)
6 fresh mint leaves, chopped
Additional fresh blueberries (put straight into popsicle mold)
Directions

Combine syrup ingredients in a small saucepan. Saute over medium heat for approximately 5 minutes, then smash berries with a fork.
Combine popsicle ingredients (excluding fresh blueberries) in a large pitcher. Stir.
Add fresh blueberries into each popsicle mold (8 - 10 in each), then pour popsicle mixture into each mold.
Freeze for 90 minutes and then add in popsicle sticks. Freeze overnight (8 - 12 hours).
Enjoy responsibly!
Recipe created by Nosh and Nourish for Superfresh Growers.