Skill level: Easy
Try out this recipe for a truly gourmet hors d'oeuvre. Freshly baked flatbread topped with Gala apples, arugula, capers, and a balsamic reduction will give you a fresh garden feel with a touch of elegance.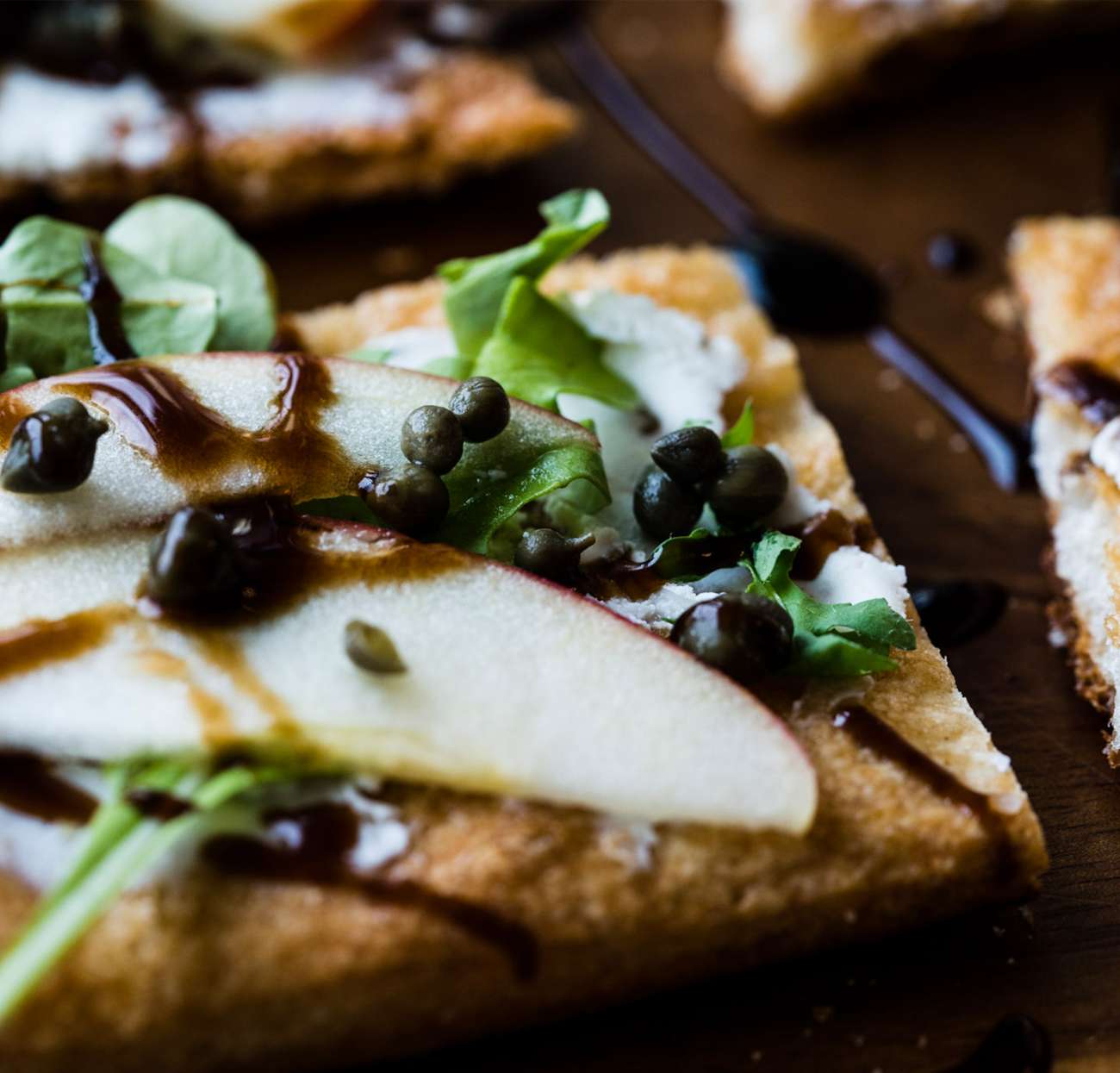 Ingredients
2 Gala Apples cored and sliced thinly
Raw pizza dough
2-3 tablespoons capers
Baby arugula
Reduced balsamic vinegar
¼ cup plain or herbed chèvre
Salt and pepper
Olive oil
Directions
Preheat the oven to 375°F.
Roll out the pizza dough about a half inch thick on a baking sheet. Drizzle lightly with olive oil and season with a sprinkle of salt and a healthy cracking of pepper. Bake for 12-15 minutes or until the surface is golden brown.
Allow the crust to cool slightly. Spread the chèvre on the pizza and top with arugula, apple slices, capers and then slice into servings.
Plate the slices and drizzle with balsamic reduction.
Recipe by Urban Farm Foods for Domex Superfresh Growers®