Skill level: Easy
These apple cinnamon crostinis are the most simple and satisfying holiday appetizer! Triangles of toasty brown bread topped with a nut based dairy free cinnamon cream cheese, plus a drizzle of honey and a sprinkle of thyme!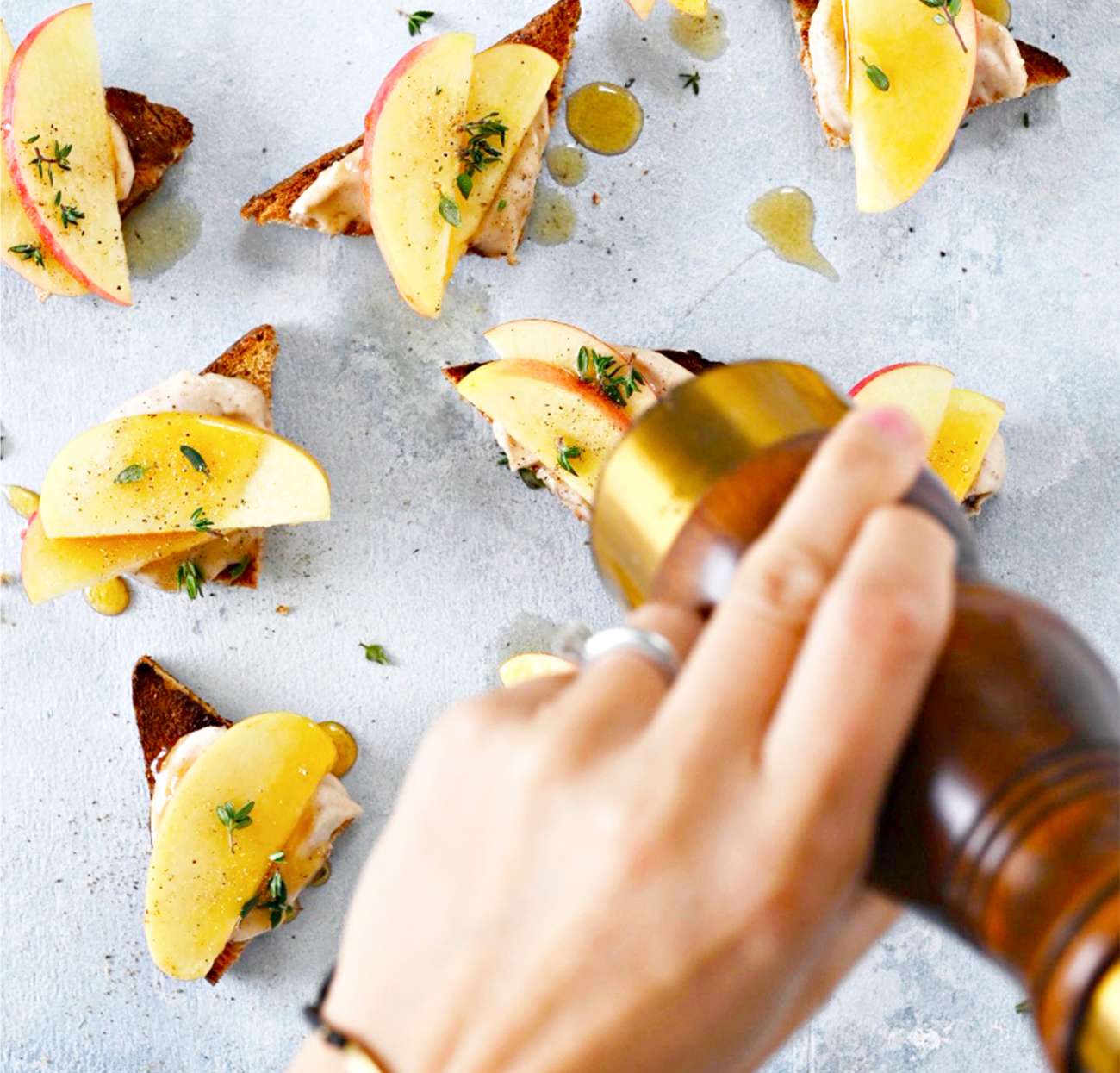 Ingredients
1 heaping cup cashews, soaked overnight + drained
¼ cup coconut cream (does not need to be refrigerated, just scoop it off the top of a can of full fat coconut milk)
2 tablespoon honey
1 tablespoon lemon juice
½ teaspoon apple cider vinegar
½ teaspoon cinnamon
One sliced Autumn Glory® apple
Sliced brown bread, toasted with a little olive oil and sliced into triangles (or any bread of choice)
Honey, fresh thyme and freshly cracked black pepper, for serving
Instructions
Combine cashews, coconut cream, honey, lemon juice, apple cider vinegar, and cinnamon in a high-powered blender and blend until completely smooth, stopping to scrape down sides frequently to push mixture into the blade. Transfer to a sealed container and chill for several hours or, ideally, overnight before serving.
Top toasted triangles of brown bread with cream cheese; arrange sliced apples on top. Drizzle over honey, and top with thyme and black pepper. Serve immediately
Recipe created by The Pig and Quill for Domex Superfresh Growers®.