Yield: 4 cups
Skill level: Easy
Have you ever made homemade barbecue sauce? If you haven't, level up your grill game and give this recipe a try! Tangy, sweet, a touch spicy and full of deep summer cherry flavor. This sauce is delicious on grilled chicken, ribs, or pulled pork sandwiches.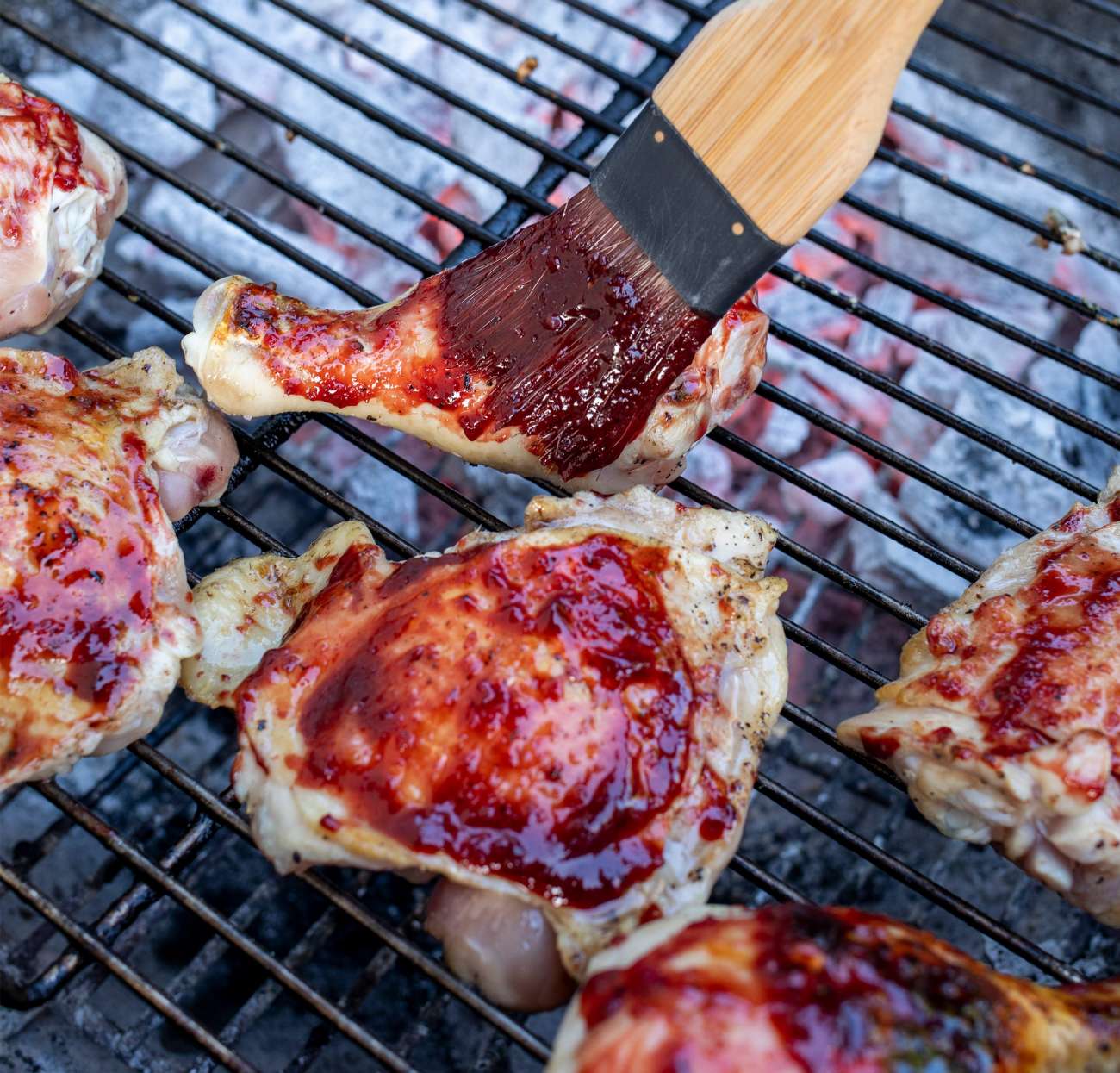 Ingredients
1 lb Sweet Dark Cherries, stems and pits removed
⅔ cup brown sugar
1 cup water
¾ cup ketchup
¼ cup molasses
¼ cup apple cider vinegar
1 clove garlic, grated or minced
1 ½ teaspoons chili powder
1 teaspoon kosher salt
1 teaspoon ground black pepper
Directions
In a sauce pan combine cherries, brown sugar and water. Bring to a boil then reduce to a simmer and cook for 15-20 minutes stirring frequently until the cherries become soft and begin to break down.
Carefully puree with an an emersion blender or allow to cool and puree in a blender.
To the pureed cherries add the rest of the ingredients and cook over medium high to bring up to a simmer. Reduce to low and cook 10 minutes.
Brush on your favorite meats or store in a jar in the refrigerator. Makes 4 cups.
Recipe created by Freutcake for Superfresh Growers.